It's been quite a week for the School of Fashion – all of our students getting back in the groove, the Academy of Art University Spring' 13 Fashion Show, Gladys Perint Palmer's amazing presentation – the list goes on. And since there was so much going down, we wanted to take moment and remember the highlights. In our first edition of Friday Flashback, we're taking a look at our favorite Instagram photos taken over the last seven days. Enjoy!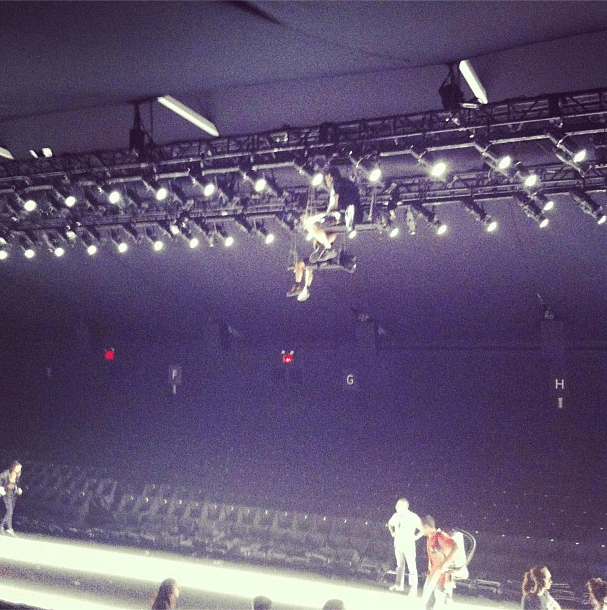 Flying high and perfecting the lights in The Theatre at Lincoln Center.
Follow the jump for more photos!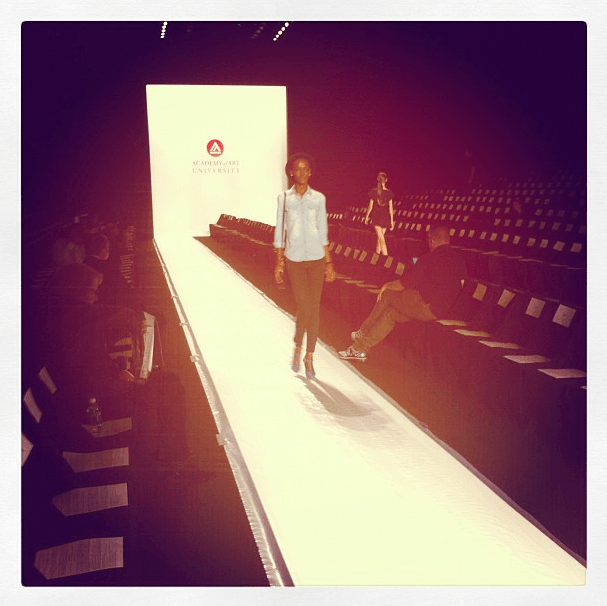 Model run-through before the show.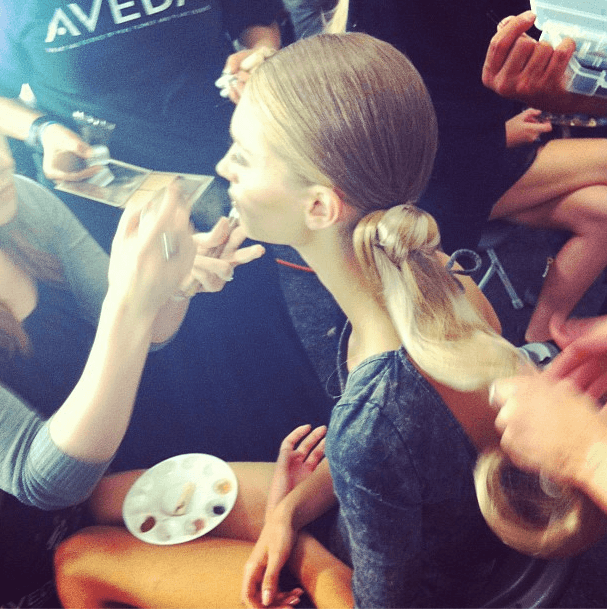 Backstage beauty requires team work.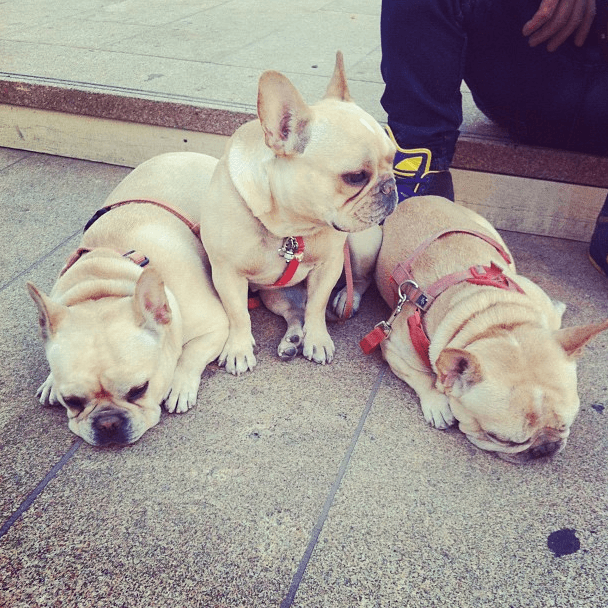 A welcome sight at Lincoln Center.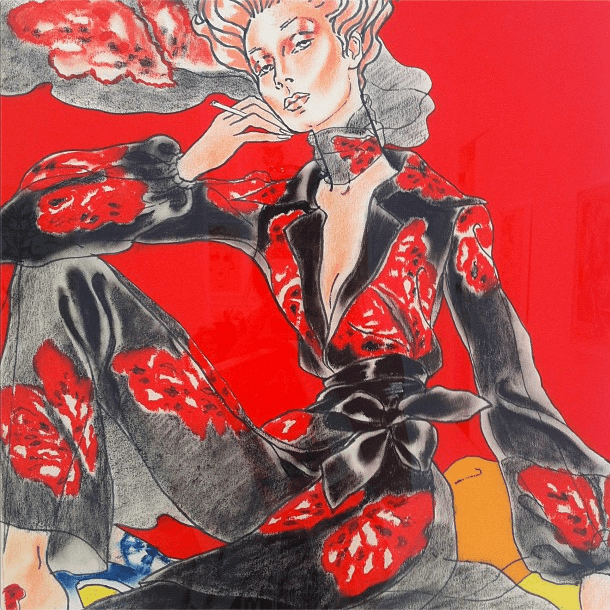 Stunning illustrations by Antonio Lopez at the Suzanne Geiss Gallery in NYC.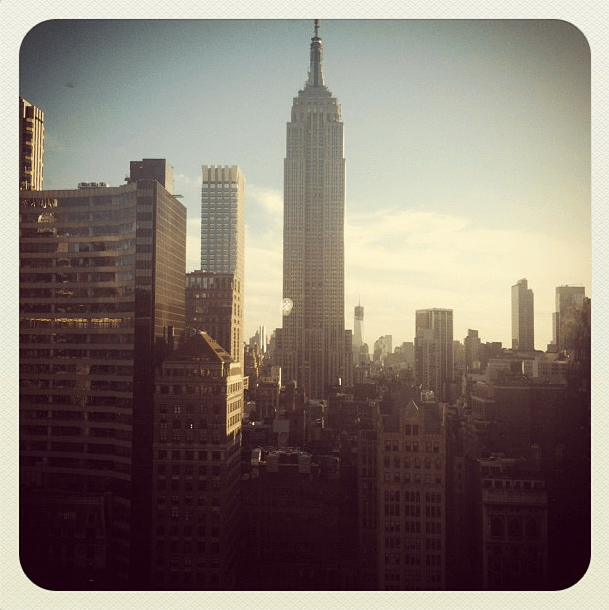 The Empire State Building from Oscar de la Renta's showroom.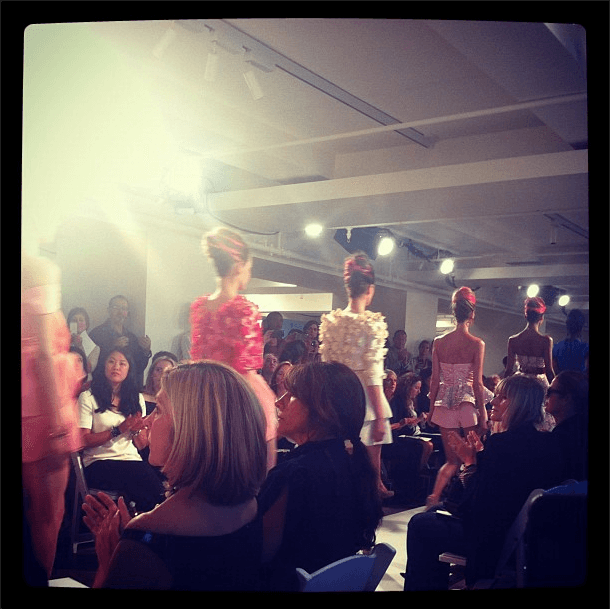 Fabulous finale at Oscar.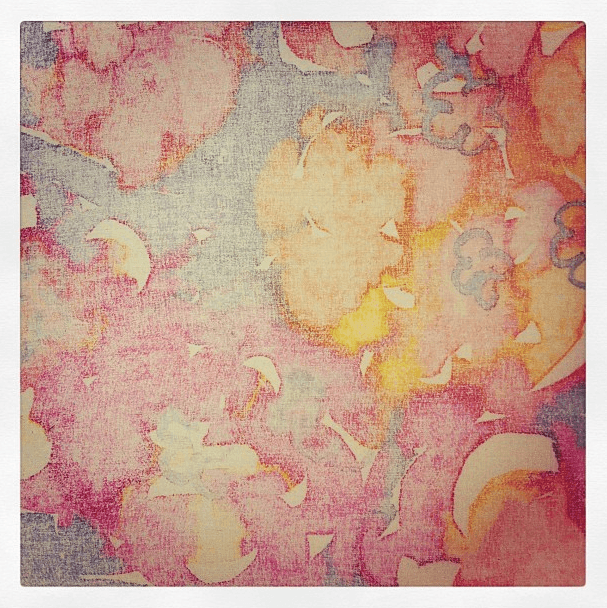 Gorgeous hand-painted textile by Andy Thai.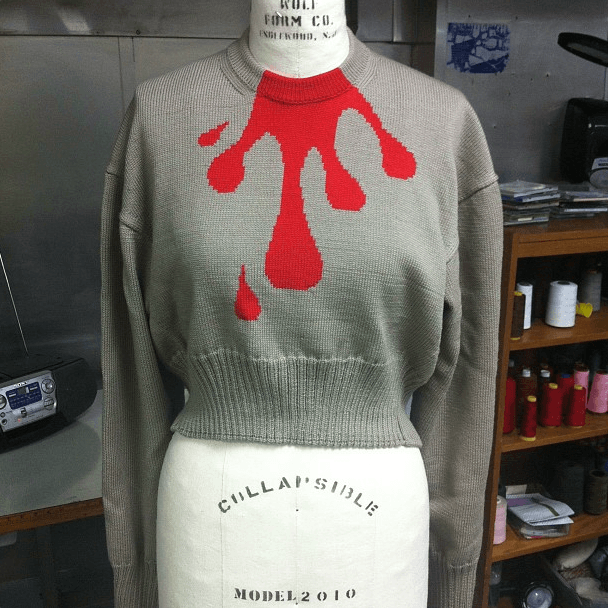 Dying over this sweater by Heather Scholl. 
Have a great weekend!