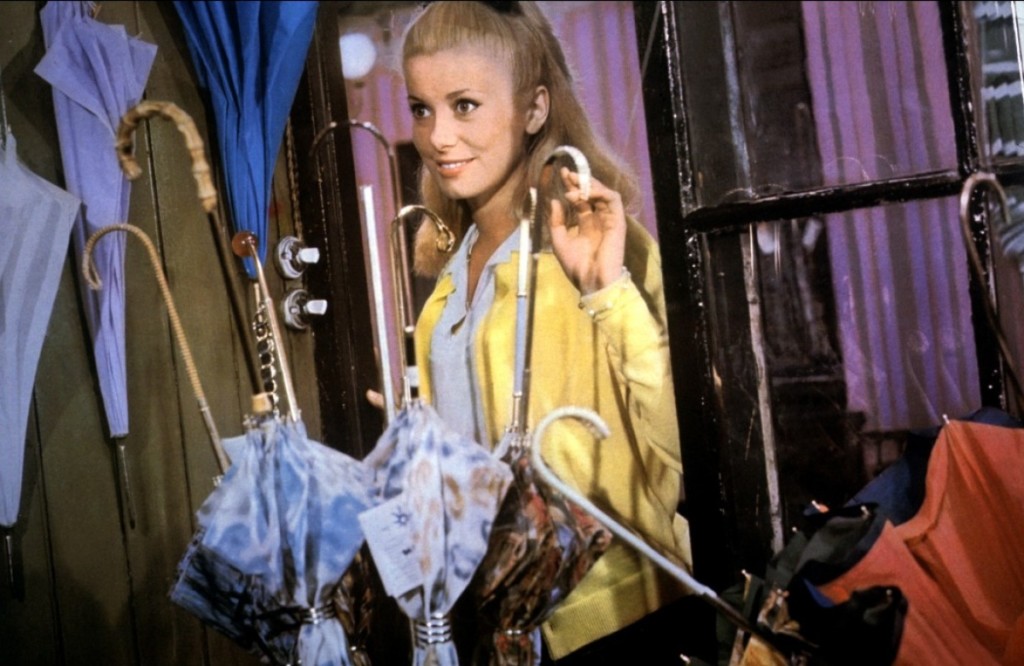 Couldn't help myself this week. Have been resisting the urge for ages. It's fruitless to try and fight it any longer, so am serving up a huge plate of MUSICAL this week! Not just any old plate, but a multi-colored, French musical feast for the eyes AND ears.
"Les Parapluies de Cherbourg" (The Umbrellas of Cherbourg, 1964) was Catherine Deneuve's first major movie role, and her beauty will leave you breathless. There isn't a spoken word of dialogue in it. It's all sung. (I know, you want to vomit a little bit, but just go with it and I promise you'll get drawn in.)
It's ultimately a sad tale (not wanting to give too much away), but it does give you that sighing, squishy, romantic feeling that only musicals can give you. Girl meets boy and falls in love (you'll understand why when you clap eyes on him – played by Nino Castelnuovo), boy gets drafted into the military, girl gets left behind with only a "memory" of her love, girl marries someone else…you get the drift.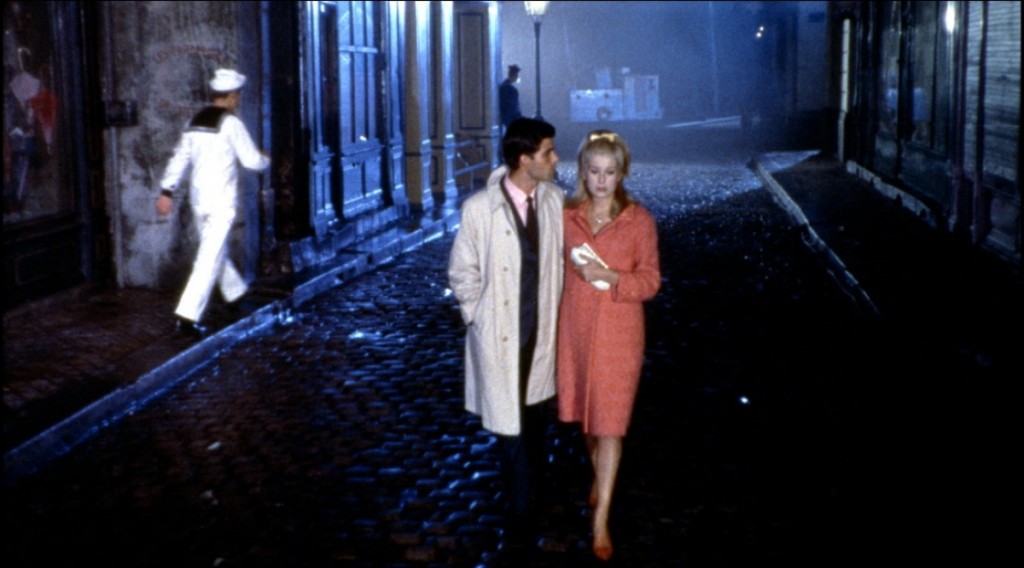 Michel Legrand is the score's composer and the music really is faboo and very catchy – you won't be able to get the main theme out of your head for weeks. He's really one of the greats of movie music – check out his oeuvre!
This weekend, I'll be singing emotively en Français in a train station, waving sad goodbyes to passengers with a tear stained face…just for the sheer, irresistible, goddamn glamour of it all.
View the trailer for "Les Parapluies de Cherbourg" (1964) and for more "Friday Box Offices" with Rob Curry, click here.