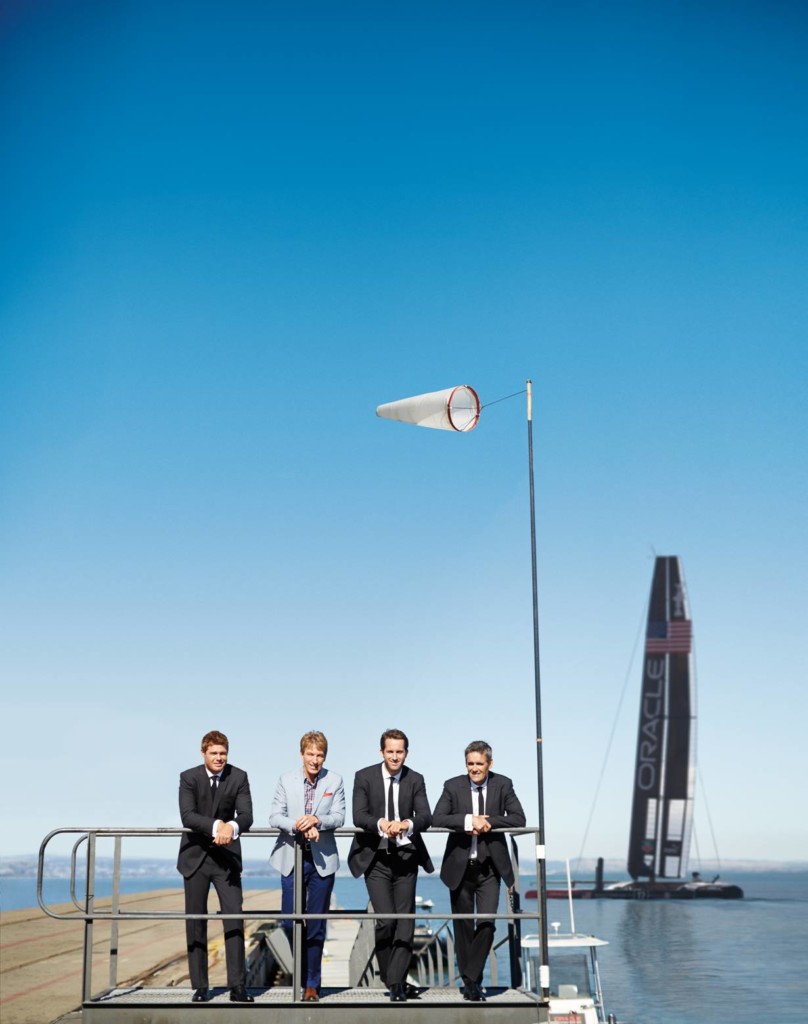 Global President of Banana Republic, Jack Calhoun, with team members of ORACLE TEAM USA. Image courtesy of Cross Marketing PR.
This week the Bay Area will bid farewell to one of the oldest trophy sports in the world: the America's Cup. Since July, San Francisco has played host to the world's best sailors and fastest boats as the 34th America's Cup descended on the Marina. This year's races held special significance for the city by the Bay, as Banana Republic was announced as the Formal Attire supplier of ORACLE TEAM USA. Founded in San Francisco 35 years ago, Banana Republic provided individually fitted suits and dresses from the brand's signature Monogram collection for both the men and women on the team.
The men's look included Monogram navy and black micro-gingham suits, Monogram white textured striped French cuff woven shirts, Monogram pale grey pin-dot ties, and black lace-up brogue's. The women's look included Monogram black and white stripe box pleat dresses, black Anna cardigan, black woven and textured clutches, the gold Ninah pump, and a statement necklace to complete the ensemble.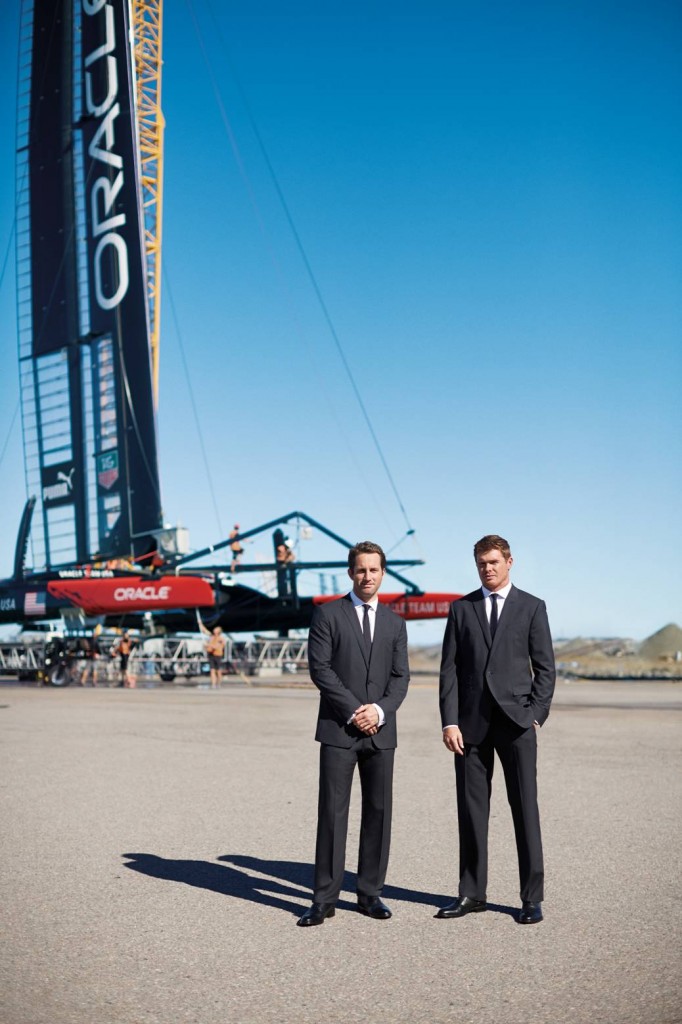 Two team members of ORACLE TEAM USA wearing Banana Republic formal wear. Image courtesy of Cross Marketing PR.
"It's an honor to be associated with ORACLE TEAM USA, the local champion defending the America's Cup in our hometown, and wardrobe the team with formal suits and dresses from Banana Republic," said Banana Republic Global President, Jack Calhoun. "It's exciting for Banana Republic and ORACLE TEAM USA to celebrate this partnership together here in San Francisco."
Definitely a course made good for the Bay Area!
For more information about the exhilirating racing and shoreside activities of the 34th America's Cup, click here. For more "Monday Morning Photos", click here.