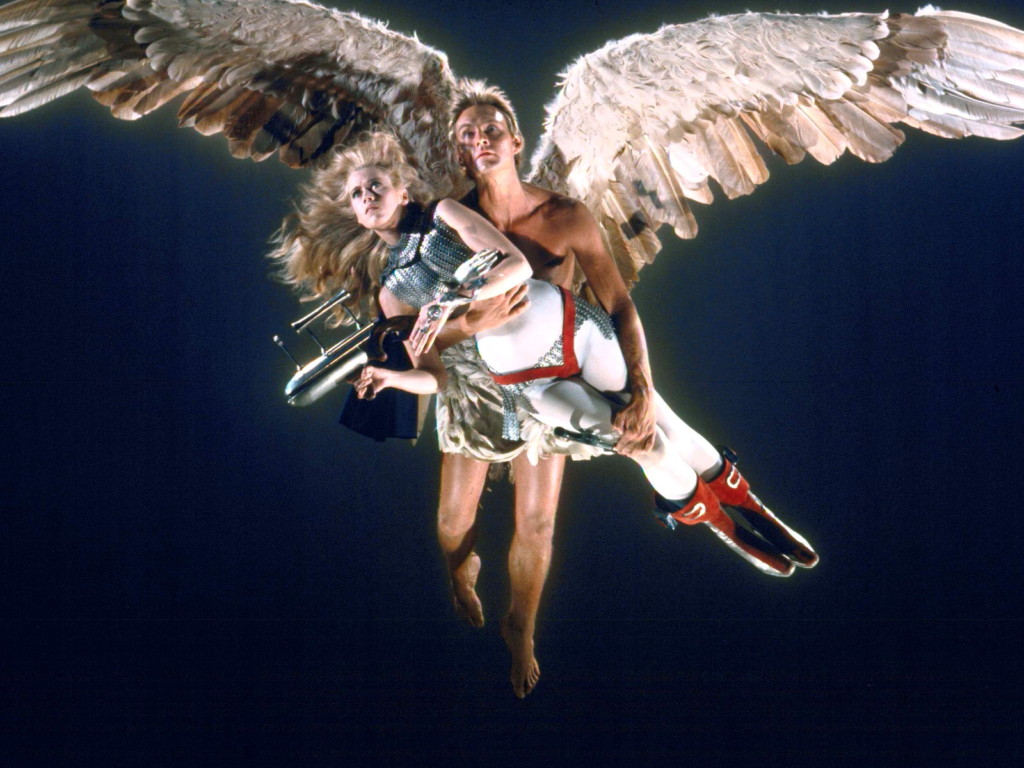 Based on the comic book character of the same name, "Barbarella" dir. Roger Vadim (1968) is a super kitschy, '60's romp through space.
Jane Fonda, in the title role (pre those work-out tapes) is very "America does Brigitte Bardot" with her big hair and Paco Rabanne costumes (Jacques Fonteray did the rest of the wardrobe for the cast). You'll find out where '80's pop group Duran Duran got their name from, as well as seeing Keith Richards' girl at the time, Anita Pallenberg, as the "Great Tyrant". Her voice was actually dubbed by British actress Joan Greenwood (would love to hear what she originally sounded like!)
There's a sexy angel called Pygar, played by John Phillip Law, and an eccentric Professor (Marcel Marceau…surprisingly vocal) and lots of very late '60's technicolor sets and "special" effects.
All in all, it ain't Chekhov, but it's jolly good fun with very groovy costumes and characters. The opening strip scene is also kind of iconic.
This weekend, I'll be saving the universe in kinky boots and chain mail belts, just for the sheer, irresistible, goddamn glamour of it all.

Watch the above trailer for "Barbarella". For more "Friday Box Offices" with Rob Curry, click here.