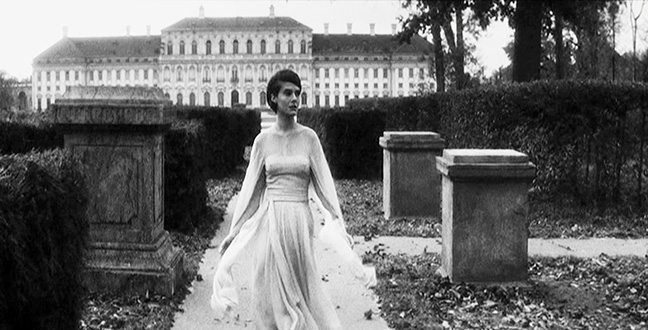 50 years on and still no one seems to know what the hell happens in "Last Year at Marienbad" (Dir. Alain Resnais, 1961). Is it a dream, a memory? The characters have no names either! The very basic thing we do know is that the action happens at a chateau (is it a hotel or is this just one big party at a private home?) A man meets a woman, claiming they met here last year and had arranged to meet up again. She claims to never have met him!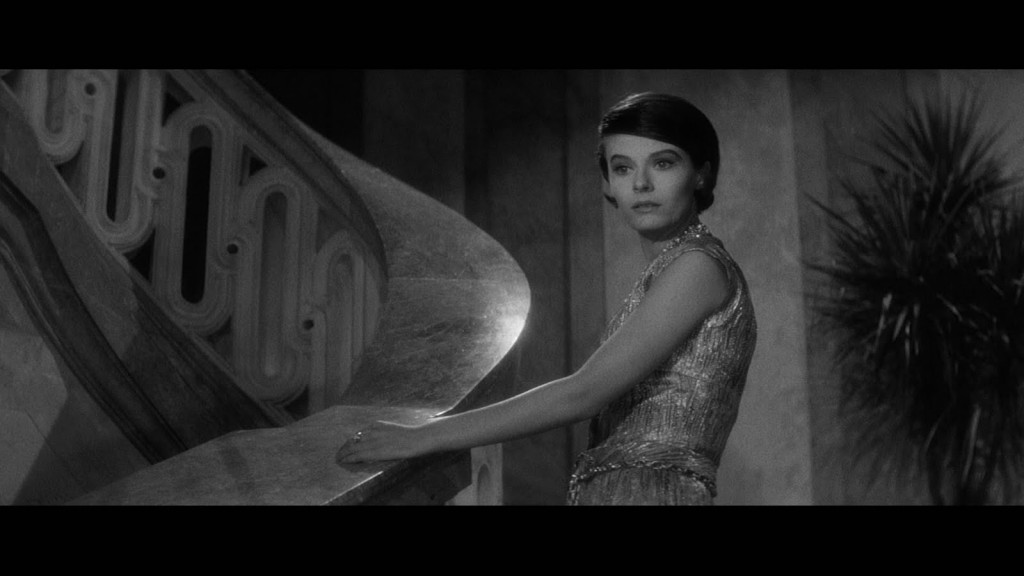 Regardless, it's visually stunning and has spurned and influenced designers and film-makers since its first showing. Watch any David Lynch movie and you'll see how much this film influenced him. Peter Greenaway (ooh, we need to do one of his movies) is also a huge fan.
Coco Chanel designed all the costumes for leading-lady Delphine Seyrig and for Chanel's Spring 2011 RTW, Kaiser Karl used the movie as his main source of inspiration.
[justified_image_grid row_height=400 height_deviation=50 ids="25539,25540″]
Images courtesy of TIFF Lightbox and Style.com
This weekend I'll be at Chateau Marmont, gliding mysteriously through the corridors in vintage Chanel, non-cognizant as to whether I've done it before or not…just for the sheer, irresistible goddamn glamour of it all.

For more "Friday Box Offices", click here.