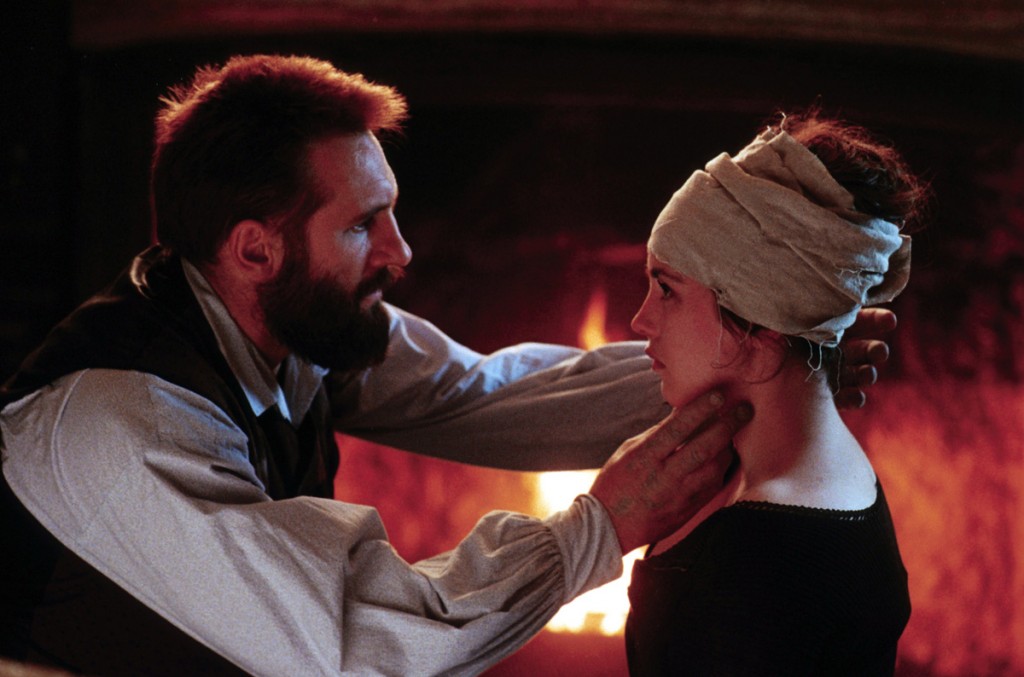 Isabella Adjani and Gerard Depardieu in "Camille Claudel" (1988).
This week – a biographic, double bill about two very different artists, who you may never have heard of. Both French women who were born and died within a few years of each other and spent their last years in mental asylums.
The story of "Camille Claudel" (1988) is one of the great tragedies of the art world. Discovered by Auguste Rodin, she became his apprentice, then his lover. She was, in her own right, a great sculptor, but was overshadowed by the more famous Rodin. Their tempestuous relationship soured and ultimately led to her breakdown. She spent the last 30 years of her life in an asylum, ignored and forgotten. Isabella Adjani and Gerard Depardieu are just perfect in the lead roles. This is a gorgeous, lush, romantic drama and has (in my opinion) one of the greatest soundtracks ever written – Gabriel Yared's score is just gorgeous, a real masterpiece.

"Seraphine" (2009), with all the seeming similarities, is a very different affair. Where Claudel was all passion and drama, beginning her career as a young student, Seraphine Louis (known as "de Senlis") was the exact opposite – a shy, impoverished washerwoman, painting in secret and not discovered until by accident in her late 40's (by Wilhelm Uhde, one of the first art dealers to champion Picasso and Rousseau, amongst others). You can't help but fall in love with this mousey, eccentric creature, who revels in ecstasy at the sounds, sights and feelings of Nature (played brilliantly by Yolande Moreau).

This weekend, I'll be digging for clay to sew gowns from and checking myself into rehab…just for the sheer, irresistible, goddamn glamour of it all.