Art imitating art is nothing new – but often when ideas are re-worked in a new medium, they take on entirely different forms. This concept was expertly illustrated by a group of students in Flore Morton's FSH 361 – Styling 1 class. For their latest editorial, Woori Han, Jinhee Baik, and Eric Wu took inspiration from the iconic paintings of Mark Rothko, and transformed his body of work into a sartorial statement.
They strove to emulate the color blocks and large, geometric shapes through the garments and accessories they styled on model Logan Link. The tonal separates touch on the color inspiration, while the sharp, angular silhouettes and chunky heels add a sense of edge. And can we talk about the make-up stickers?! Love that playful touch.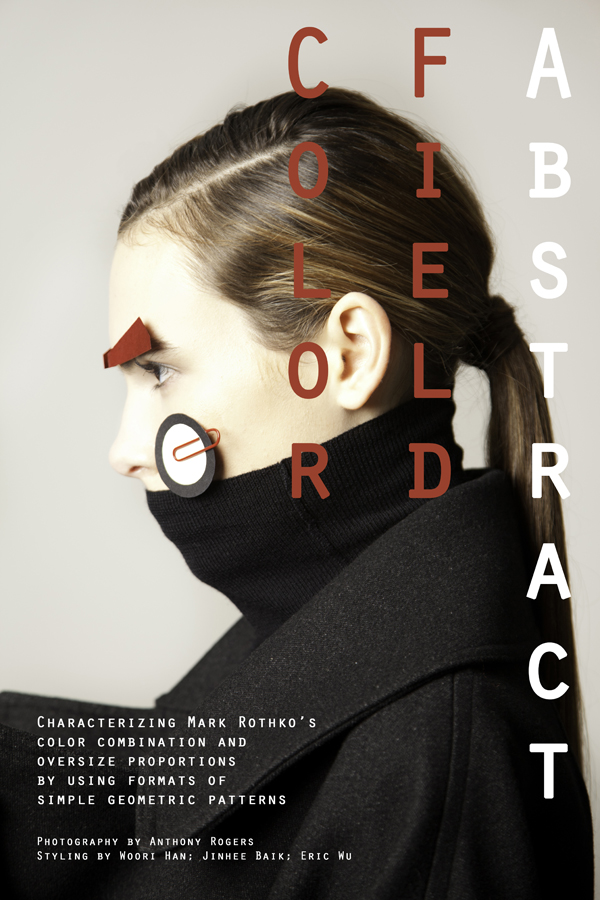 Follow the jump for the rest of the editorial!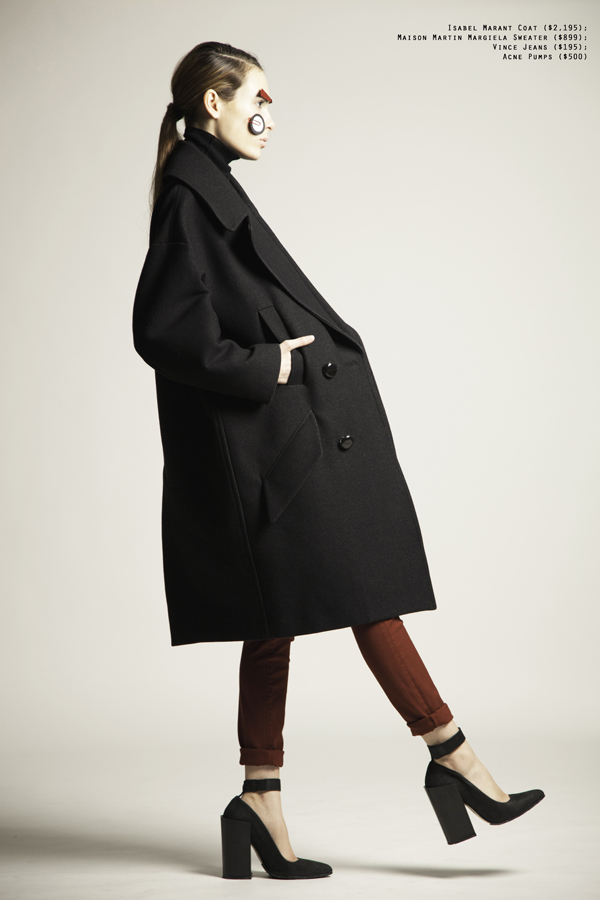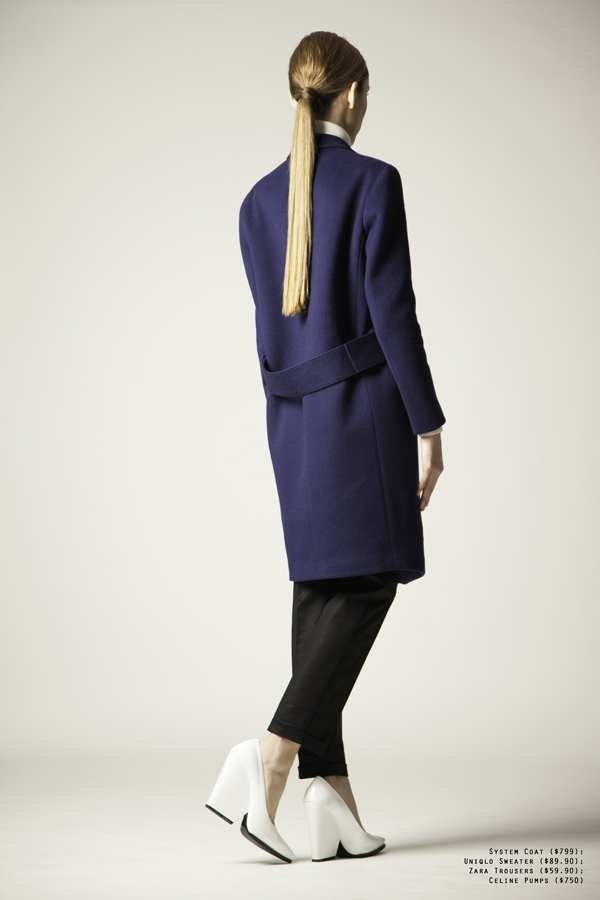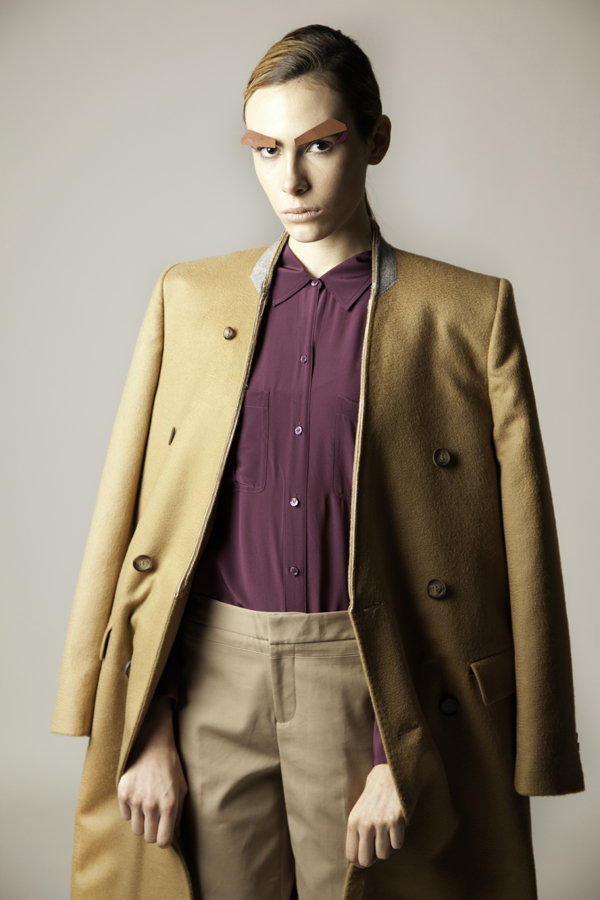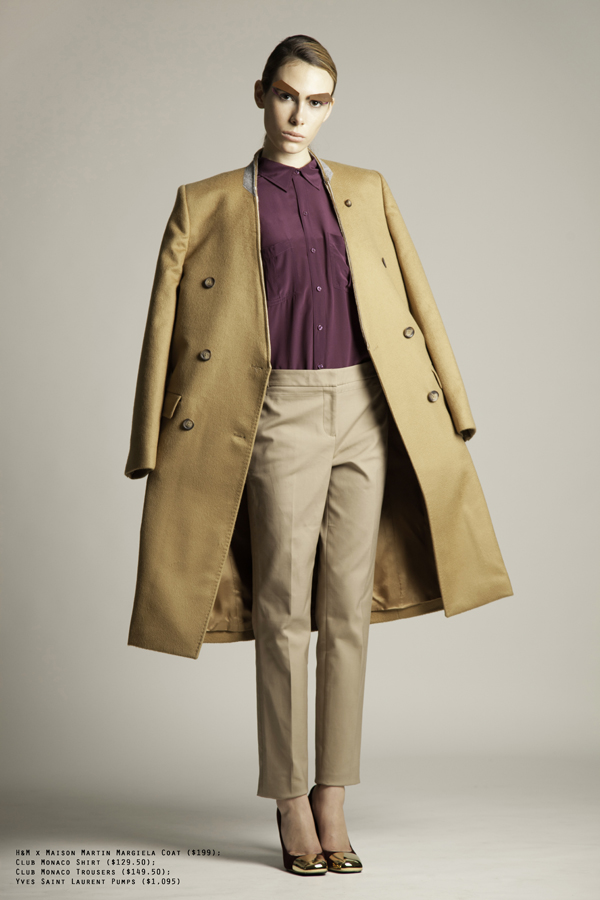 And a peak at the inspiration…

Paintings by Mark Rothko.
Photos by Anthony Rogers – Hair by Nora Romick – Make-Up by Alanna Reiber.