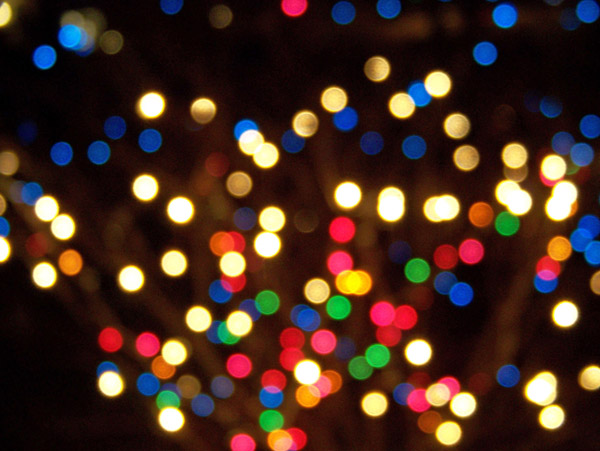 Holiday lights – shining so bright. Photo by David Wagner.
The day has finally come–the LAST day of the semester–and now it's time to party it up over winter break! Holiday hob-nobbing, feasting, and imbibing are always cause for festive tunes, so for today's A Little Music for Your Friday post, we've rounded up our favorite seasonal songs to accompany your post-finals celebrations.
This playlist runs the gamut from classics sung by your favorite crooners to teen pop sensations (then and now), with a few unconventional holiday anthems thrown in for good measure. We hope you all have an amazing holiday break and, should you find yourself in need of some light reading, keep checking Fashion School Daily–we'll be here all winter long!
Follow the jump for our extremely awesome holiday playlist!