Join Fashion Incubator San Francisco (FiSF) and Shopify for a special workshop tailored for independent fashion brands! Changes across social media are impacting brand reach and visibility, but your website is still in your control. Hear from Shopify experts Helen Mou (Product Lead) and Lacey Hatton (Merchant Success Specialist) on building great consumer experiences, leveraging the right tools at the right time, and optimizing your website for increased sales. From brand storytelling and optimizing SEO to Instagram and conversational commerce, the panelists will discuss best practices, review case studies, and recommend tools that others have found success with.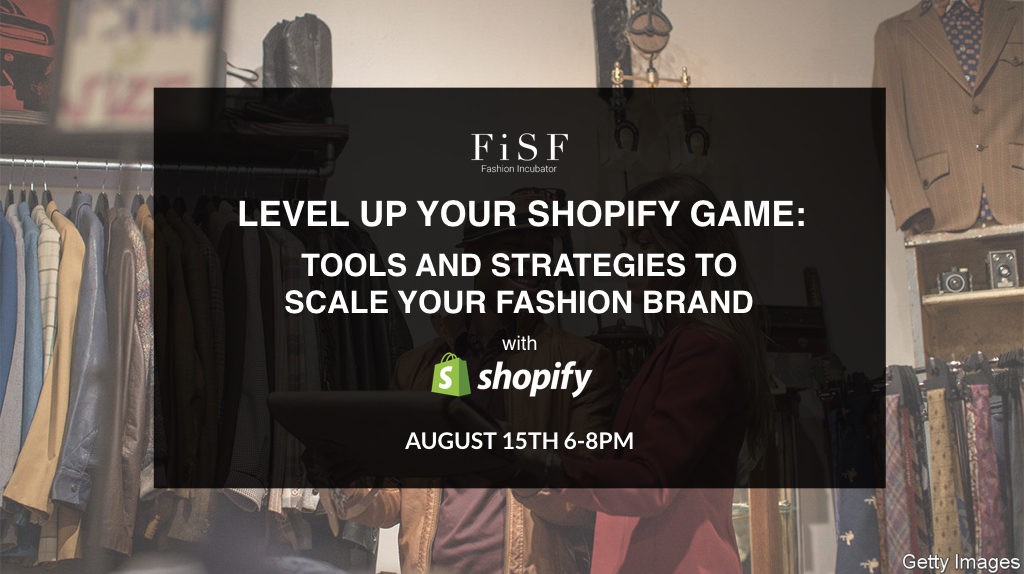 5 main topics will be covered:
Get your brand story right
Fine-tune your SEO
Making the most out of your Instagram account
Get started with conversational commerce
Optimize your product pages
When: Thursday, August 15, 2019, 6:00 PM – 8:00 PM
Where: Bloomingdale's | 845 Market Street, San Francisco, CA 94103
Learn more about the panelists and register for the workshop at FiSF website.