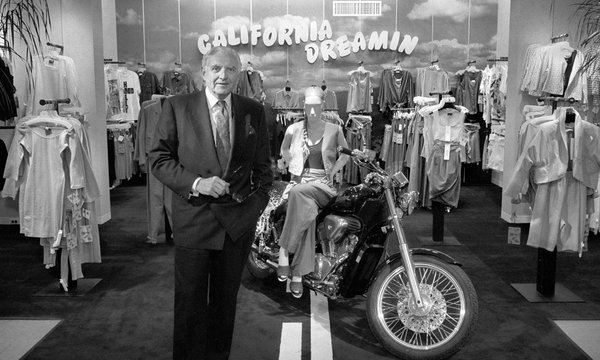 Marvin S. Traub at Bloomingdale's. Photo by Fred R. Conrad/The New York Times.
Marvin S. Traub, the retailing tycoon who made Bloomingdale's a household name, has died at the age of 87. He was one of the most intelligent and creative retailers of his time, transforming Bloomingdale's from a stuffy Upper Eastside department store into an arbiter of international style and luxury.
He was known for his over the top celebrations and lavish displays, and  personally saw to patrons including Jacqueline Kennedy, Lady Bird Johnson, and Betty Ford. He even escorted the Queen Elizabeth II and Prince Philip through the department store during America's Bicentennial celebration in 1976. He had a personality that was larger than life, and he will be greatly missed.