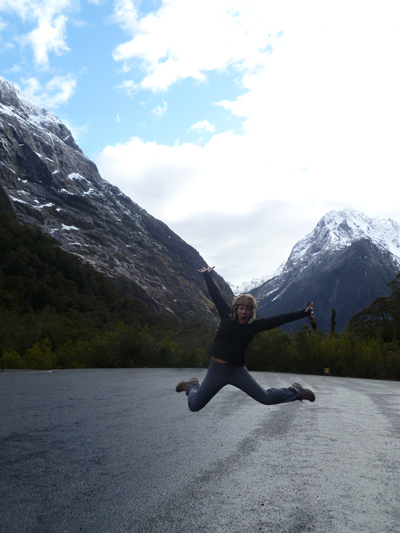 In today's edition of Ex-Changing the World, Paula Kidwell who is studying abroad in New Zealand!
What inspired you to be a part of the exchange program to Auckland University?
Academy of Art and AUT (Auckland University of Technology) are some of the few schools in the world that teach industrial knitting machines. My major at the Academy of Art University was knitwear design and I learned how to program and operate the "Stol" industrial knitting machines. A huge part of the allure of coming here was to expand my knitwear knowledge and to learn to program and operate the Japanese "Shima" industrial knitting machines. Now I will be of much more use to any company that needs to communicate with factories overseas about designing and producing knitwear.
How are New Zealand and Auckland different from San Francisco and the Academy of Art University?
Living in New Zealand has been a really great experience. One of the most interesting things about the country is that it is so isolated and far away from any other country. When most people think of New Zealand they think of it being near Australia, and some people even think it is part of Australia. But in truth New Zealand is still about a 4-hour flight away from Australia. New Zealand is of course aware of what is going on in the outside world but often not as affected by trends and world events as countries grouped together are, like in Europe or the Americas. This makes for a very unique, relaxed way of living and very down to earth and calm people. I found that this makes the University much less competitive and stressful as it can often be at home.
Follow the jump to read more!
What has been the most exciting adventure you have had during your time in New Zealand?
I have been lucky to go on many exciting adventures while I have been here. I am a very outdoorsy person so New Zealand has been the perfect country for me to hike and explore. I think the most exciting week was when I toured the South Island with a group of friends that I met here. The South Island is where the majority of the Lord of the Rings trilogy was filmed and the scenery is just incredible. Every turn of the road was another 360 degrees of spectacular views.
What has been your favorite class this semester?
This semester I was enrolled in the Shima knitting class, a digital textiles class, a screen-printing textiles class, a fashion illustration class, and a self guided knitwear design class. The classes were all so different it is difficult to pick a favorite! It was really interesting to take classes in subjects that I have already taken at home just with different instructors. I found that getting a new perspective on things really helped me to improve. It was great to do more work with textile design and seeing my own designs digitally printed onto fabric was very rewarding.
What treasures have you picked up during your time in New Zealand?
I have certainly collected a number of treasures and souvenirs while I have been here. It was perfect timing that I studied in New Zealand when I did because the Rugby World Cup was hosted in Auckland while I was living here. I was lucky to attend three games and bought a great rugby shirt to always remember the time by. Another of my favorite souvenirs was a "lava-lava" that I purchased while on a week-long break in the South Pacific island of Samoa. "Lava-lavas" are traditional wraps that men and women wear, similar to a sarong. Being a fashion major it has been wonderful to learn more about traditional Polynesian garments.
What has been the most inspiring aspect of this whole experience?
Over the 4 ½ months that I have lived in New Zealand I think that I have been most inspired by the traveling that I have been able to do. This country is just so beautiful and it still remains quite untouched by the outside world. Some of the sites just cannot be described or captured in photographs and I will always cherish the memories that I have of this place.
What will you miss most about Auckland when you return to San Francisco?
I think what I will miss most about New Zealand will be all of the people I have met here from all over the world. But while I have had a fantastic time, it will also be great to get back to California and San Francisco. I feel that I have really learned from my time abroad and that my portfolio now reflects that. I am excited to return to the States and hopefully secure a job to utilize the skills that I have built. I have spent the semester developing the active-wear side of my portfolio and hope to intern with a company like The North Face or Patagonia when I return home.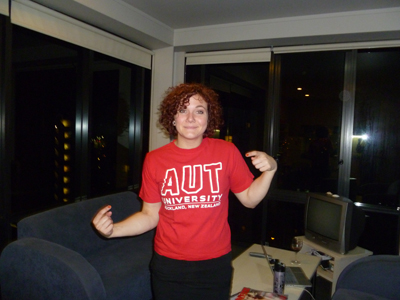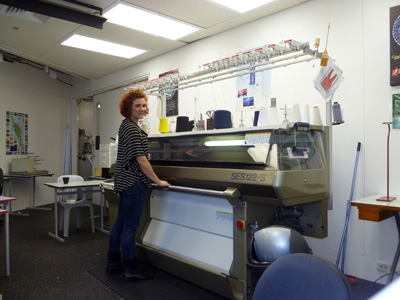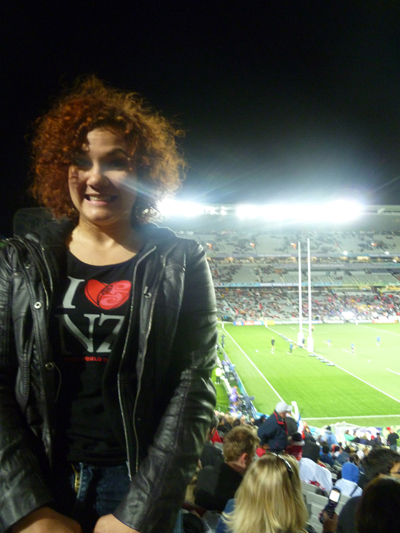 For more pictures and stories from my time abroad and to hear about what I'll be doing next, check out my blog: www.paulakidwell.blogspot.com
For more Ex-Changing the World, click here.