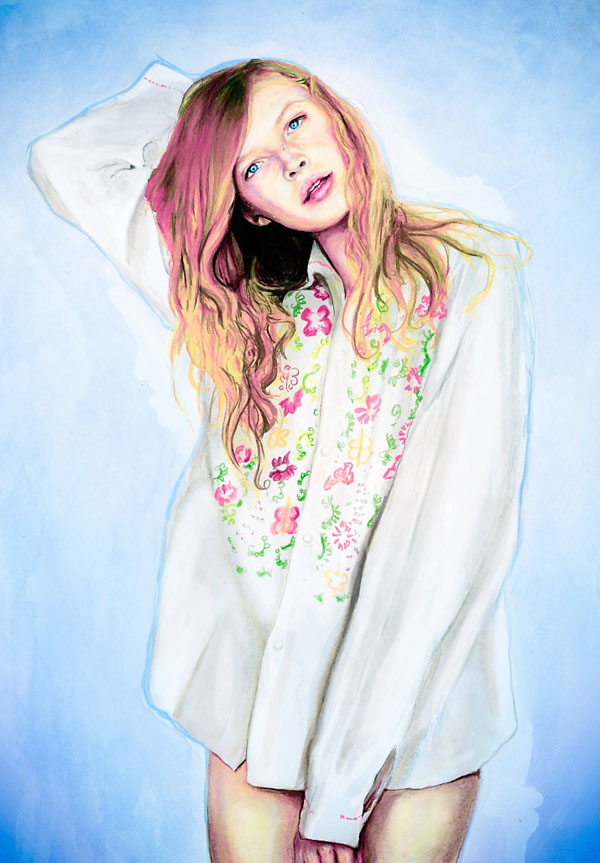 Anna L. by Danny Roberts. Inspired by the photo by Adrian Nina.
School of Fashion alumnus Danny Roberts has taken the fashion world by storm with his ethereal illustrations, and he's just been tapped for a MAJOR project. Tiffany & Co. is renovating their Soho location, and have asked Danny to paint a mural on the facade that surrounds the entrance – a seriously amazing canvas! We are beyond excited for Danny, though we can't say we're totally surprised. His art has garnered some serious attention from industry heavyweights in the past, resulting in collaborations with W Hotels, Forever 21, Gwen Stefani's Harajuku Lovers, Dazed & Confused, Models.com and many more.
Follow the jump to read more!
Danny originally gained a cult following through his blog, Igor + André, and his use of social media. He constantly posts updates on projects he's working on, images of works in progress, and personal inspiration. In a recent interview with Teen Vogue, he advised aspiring illustrators to:
"Be public and available. The internet is an amazing place to share your work with people all over the world, so don't be afraid to post what you're working on… I would say 90 percent of all the jobs I've had have come from people who stumbled onto my blog."
How's that for the power of social media? You can read the full interview here.
Danny will begin working on the Tiffany & Co. mural in a few weeks, and we can't wait to see what he dreams up for the project. Be sure to check out his blog – Igor + André – for updates, and if you happen to be in the Soho area – stop by and check it out!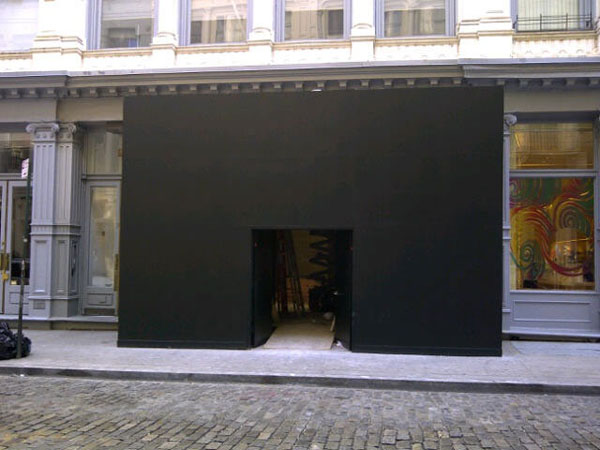 A blank canvas awaits at Tiffany & Co. Photo Courtesy of Danny Roberts.