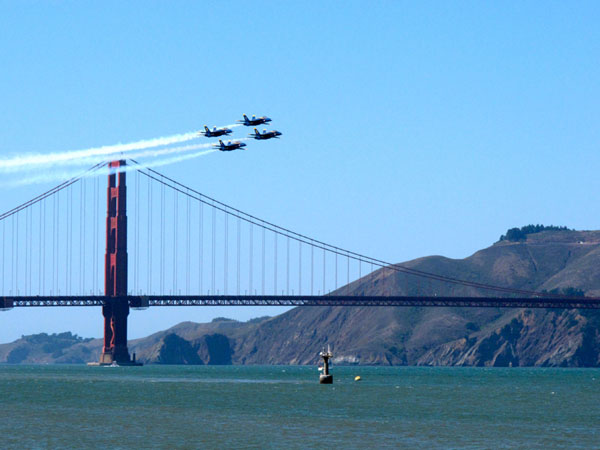 Photo Courtesy of Mike Schuler.
When you hear the words Fleet Week – the thoughts that generally come to mind are big boats, fast planes, that episode of Sex and the City, and an influx of sailors. And while we can all enjoy the festivities that surround Fleet Week, what many may not know is that the goal of San Francisco Fleet Week is not just to throw a big party – it is organized to raise money for the military's humanitarian and disaster relief efforts.
The Academy of Art University has long been a supporter of San Francisco Fleet Week and its mission of helping others, and this year is hosting a special fundraising event – Vin d'Elegance. Hosted by San Francisco Fleet Week's Honorary Co-Chairs Senator Dianne Feinstein, The Honorable George P. Schultz, Mayor Edwin Lee, and the Board of Directors, the event will be held at the Academy of Art University's Classic Car Museum, where guests can enjoy fine wines and delicious food, as well as live music.
Follow the jump for details!
All proceeds from the event will directly support San Francisco Fleet Week, including disaster and earthquake preparedness, the Parade of Ships, and the Blue Angels air show.
WHEN: Tuesday, August 14th from 6:00 t0 9:00 PM
WHERE: Academy of Art University Car Museum – 1849 Washington Street at Van Ness
TICKETS: Academy of Art University students have been offered a discounted ticket price of $50 – you can purchase tickets here. General tickets, at a price of $100, may be purchased here. All guests must 21 years of age to attend.