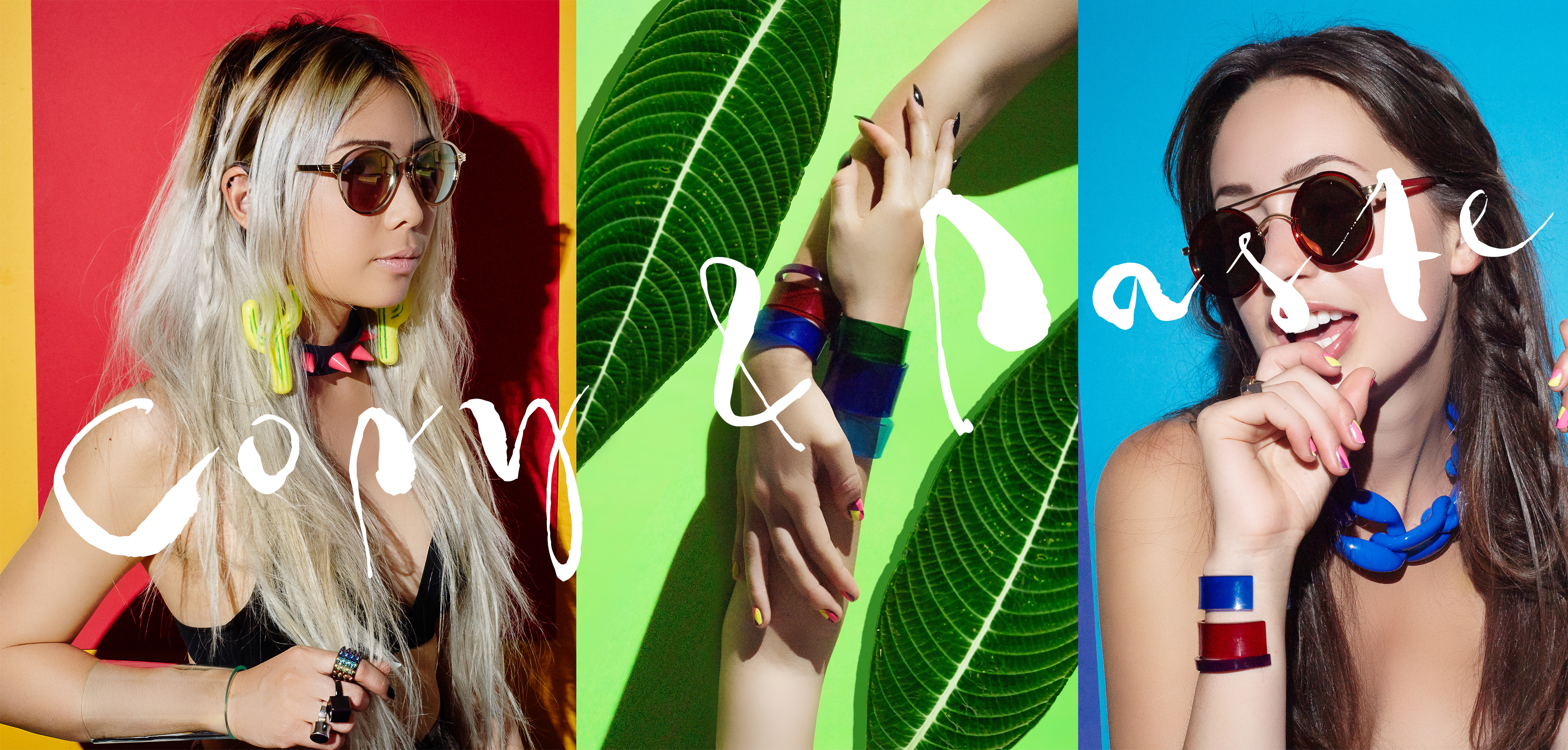 Color is a tricky medium in which to work– mixing and matching can be so tedious. But the self appointed "mixologist" and School of Fashion Styling Instructor Danielle Wallis was the perfect partner to team up with BFA Fashion Design alumnus Keith Gunning to create colorful, over the top still lifes for local culture blogzine Bob Cut Mag.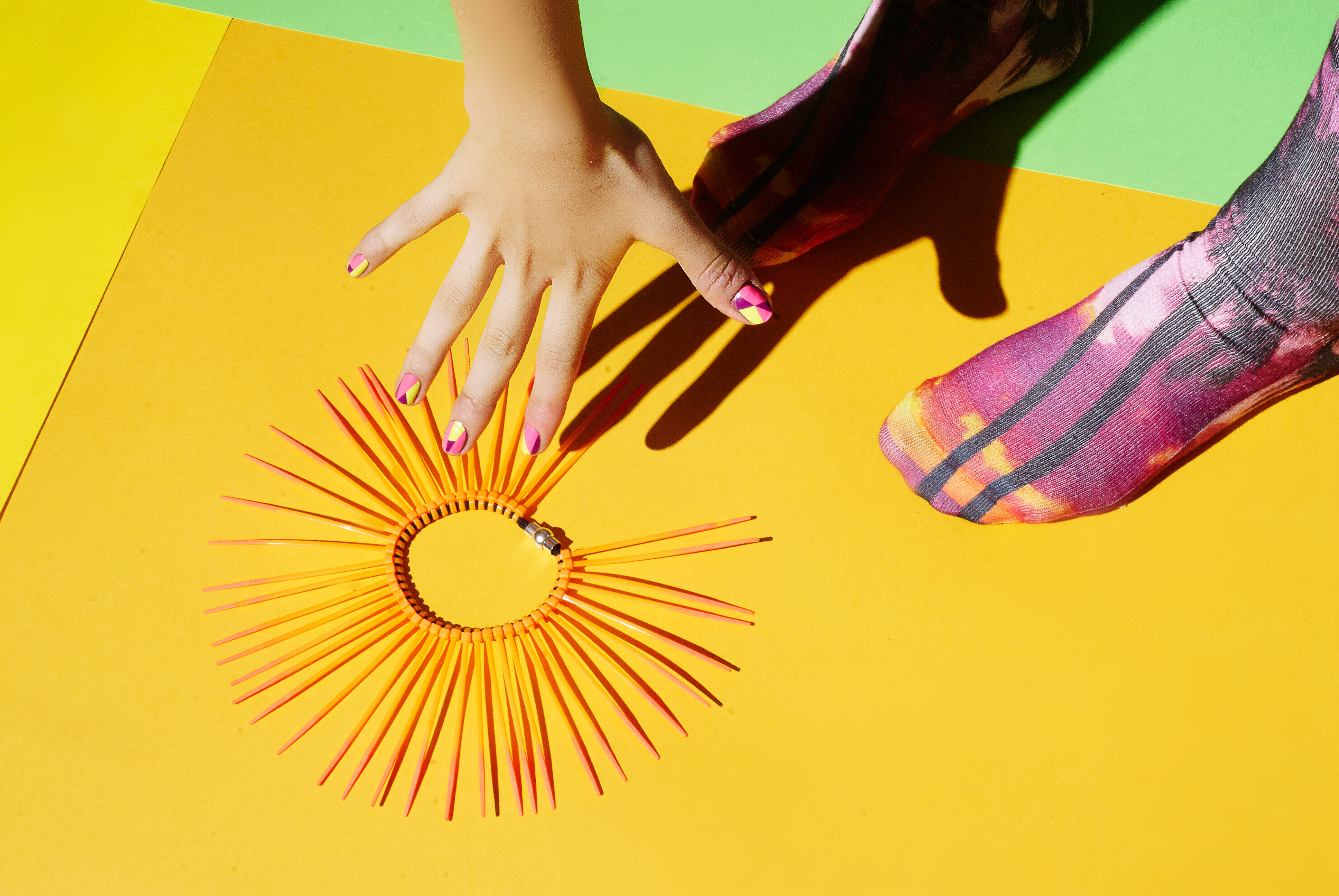 Wallis was the mastermind for the project, as she conducted in-depth research on the founders of color, ranging from Matisse to Warhol. As Bob Cut Mag is an open forum online platform, the project was intended to showcase local designers such as Gunning, but in a fresh and new way rather than typical laydown product shots.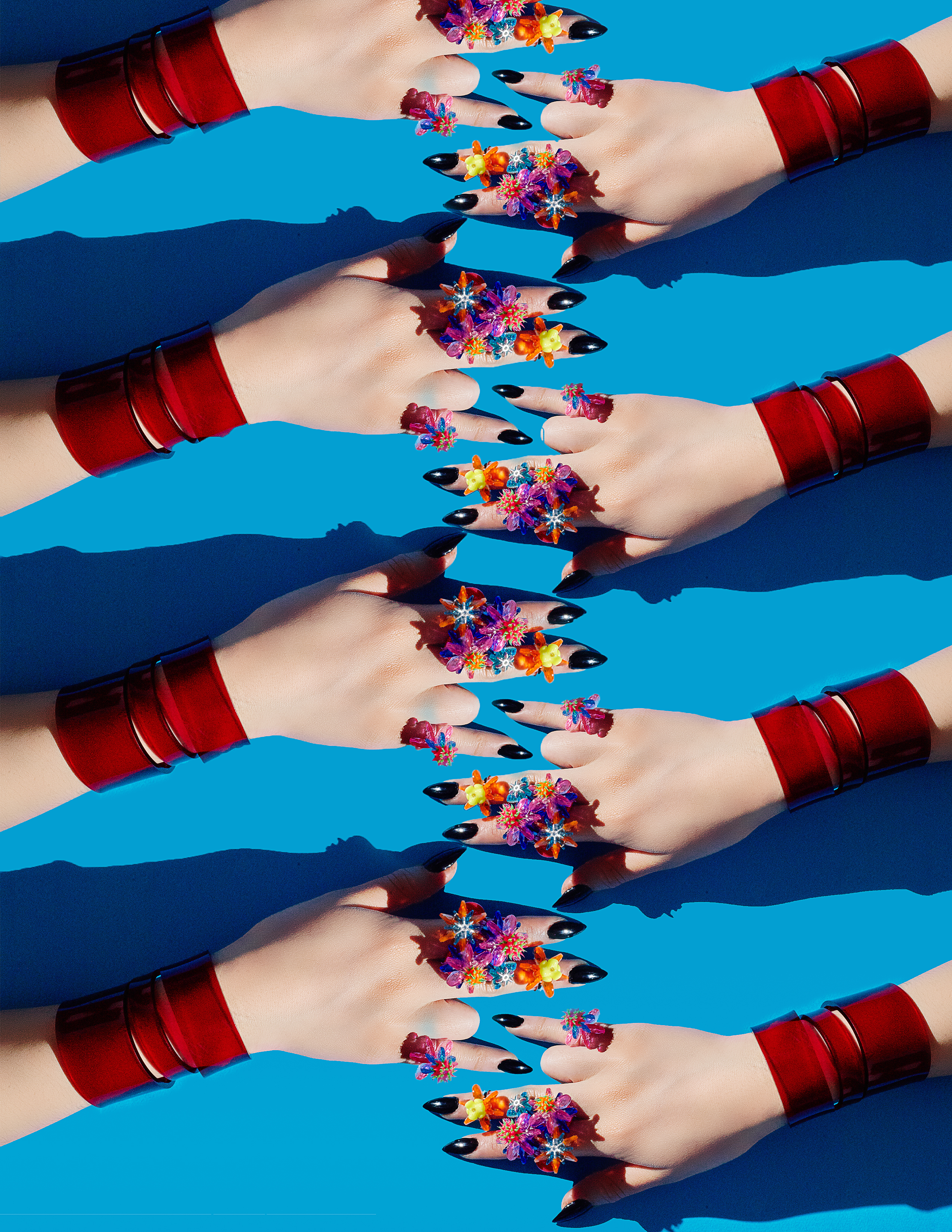 As Wallis began to experiment with collages, the concept then took a new direction with the idea of copying and pasting. Wallis strategically pulled inspiration and pieces from the School of Fashion's styling closet and even the lighting of the closet itself became an inspiration; Wallis loved the idea of using strong, abrupt lighting similar to that in the styling closet to tell the color story she had envisioned.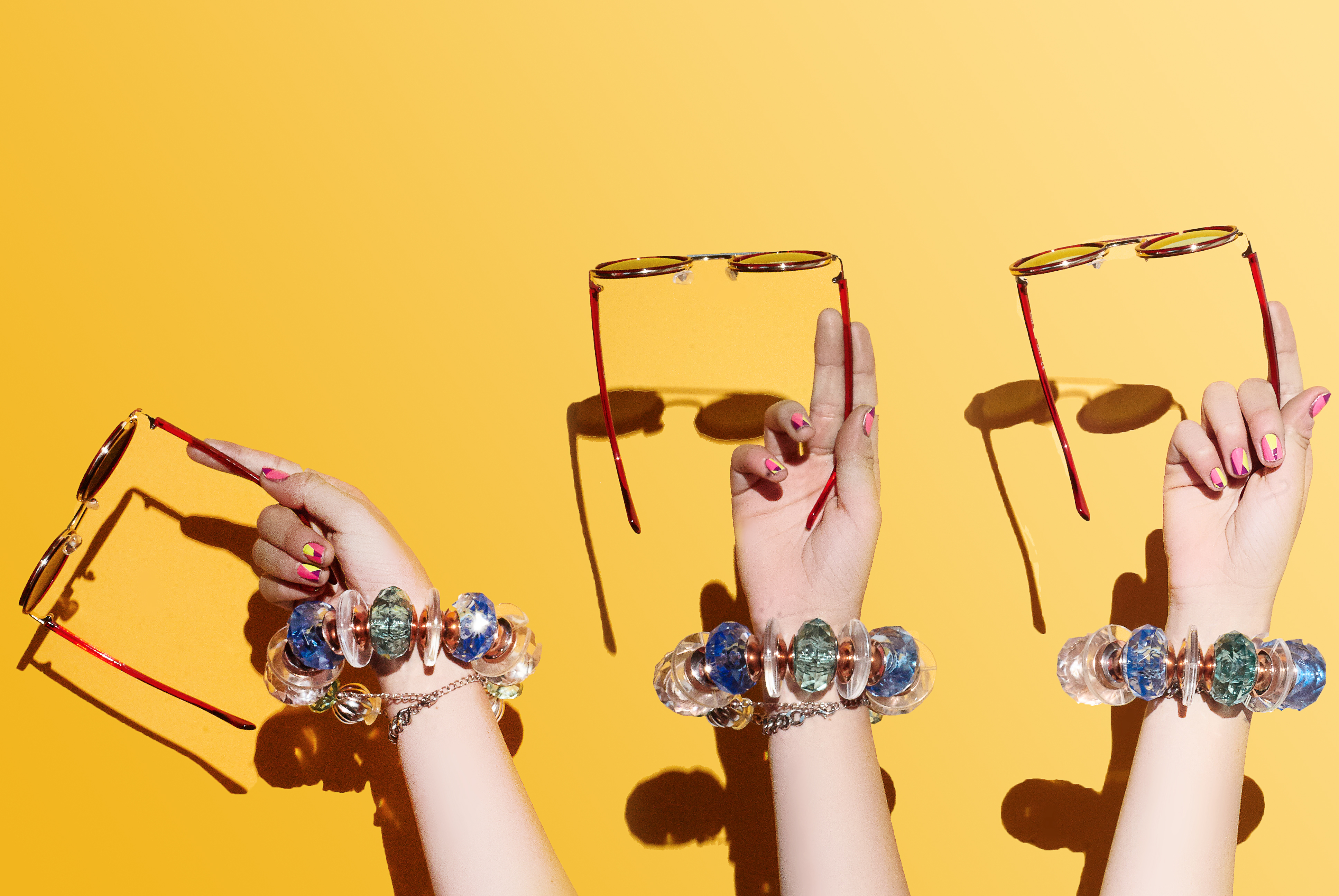 Wallis set up the moodboard via Pinterest and had over a month of meeting with Bob Cut Mag Editor-in-Chief Anthony Rogers to discuss the concept, creative direction, styling, photography and talent for the shoot. In the end, the finished product is cohesive and marries the styles of  Wallis, Gunning and Bob Cut Mag.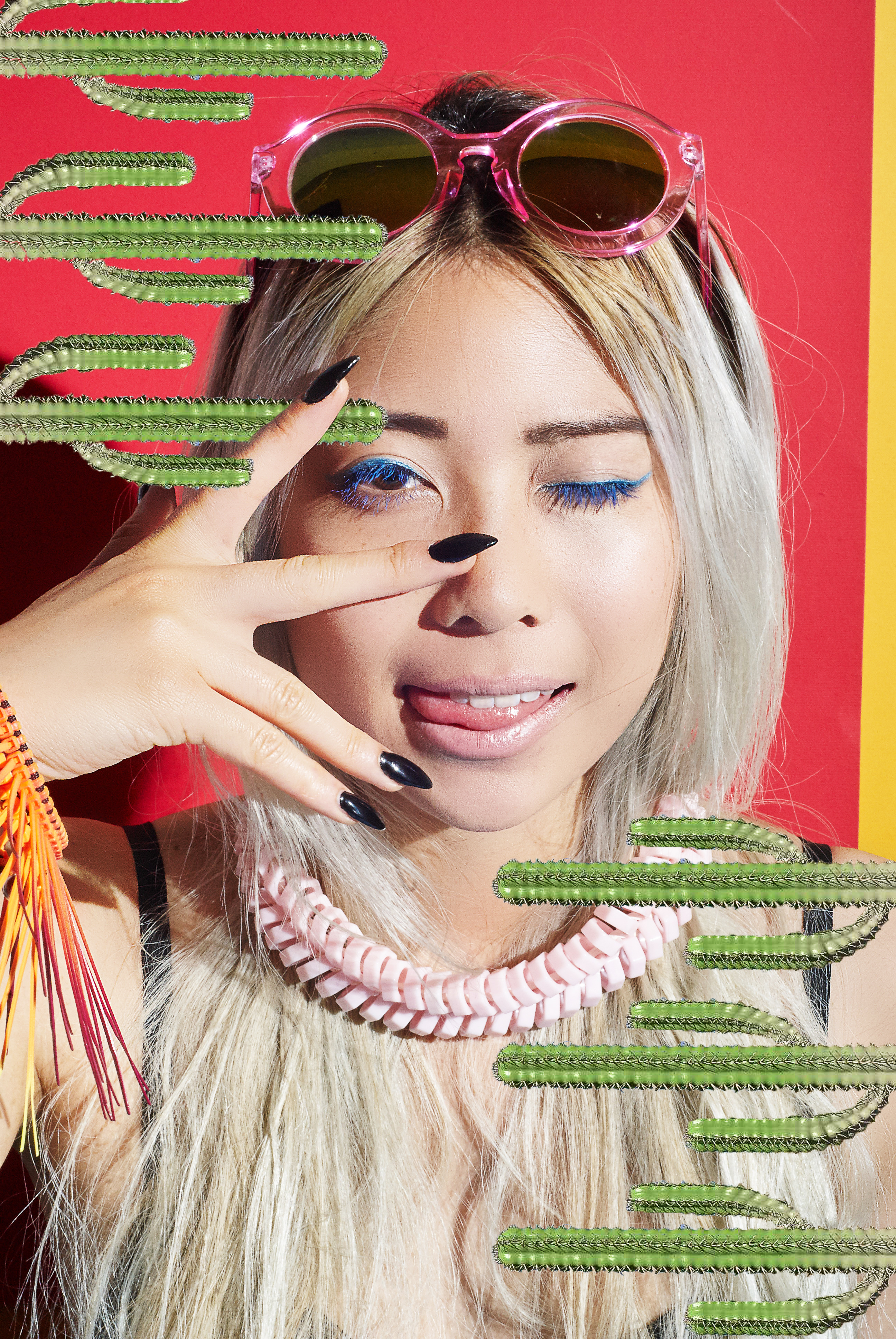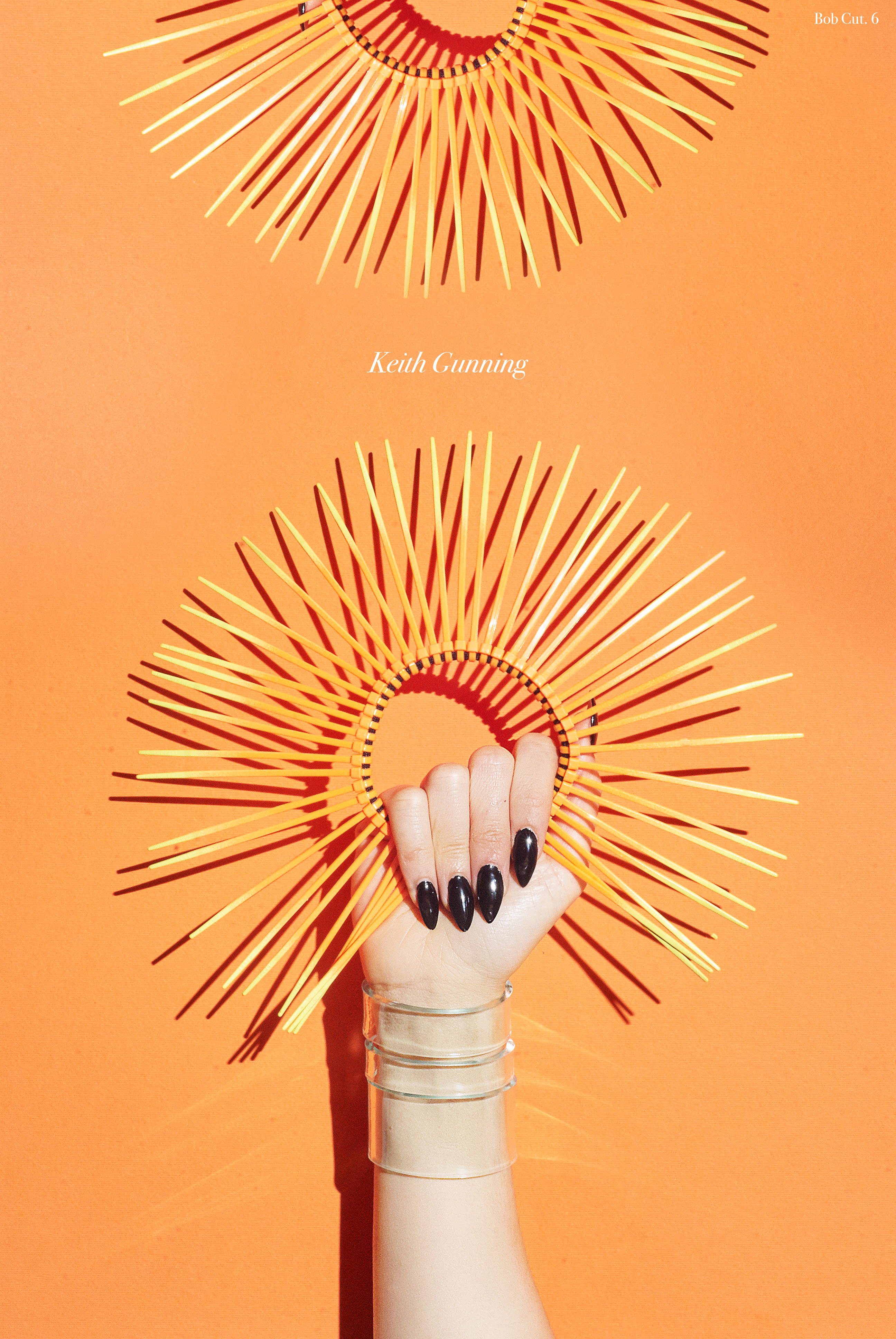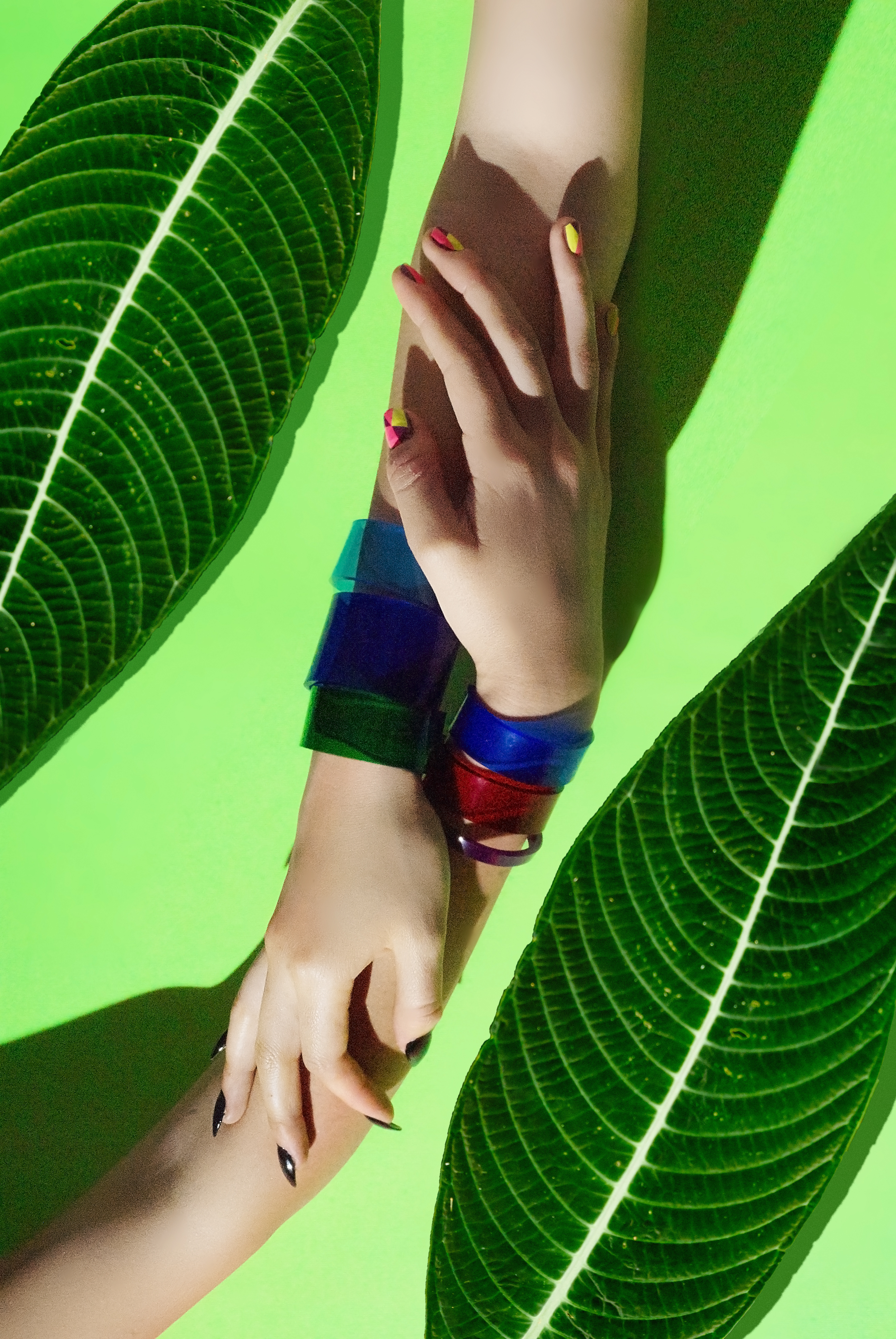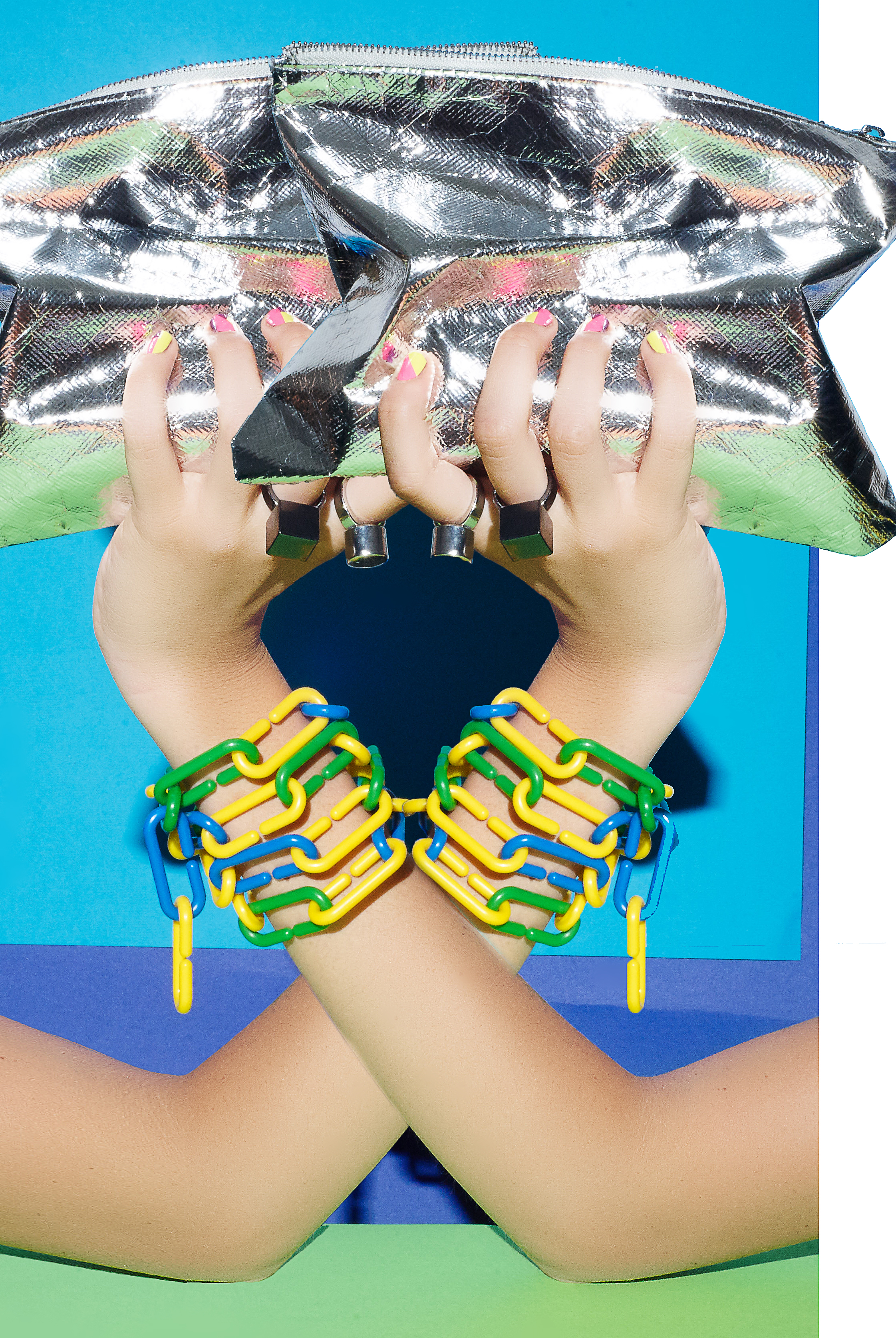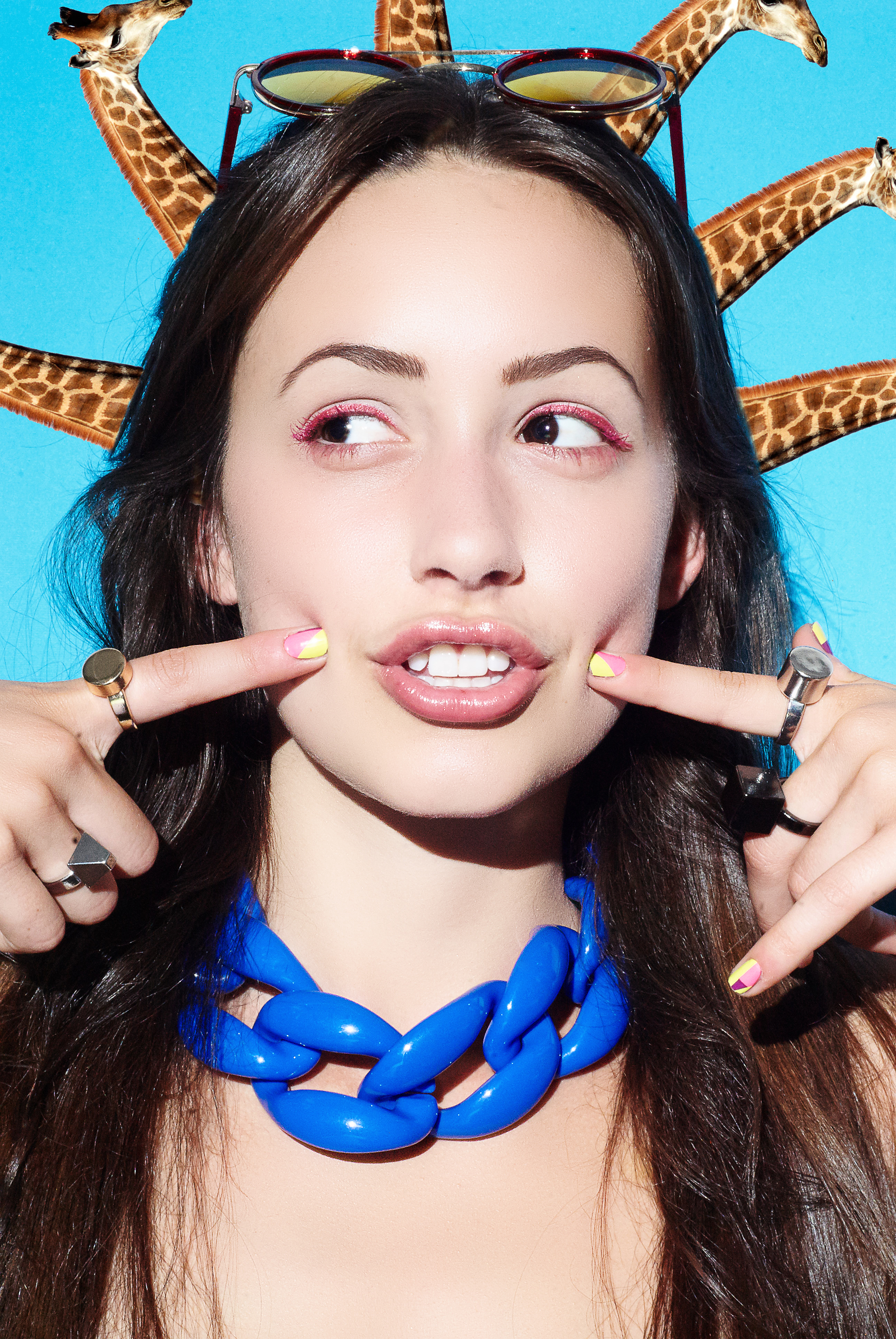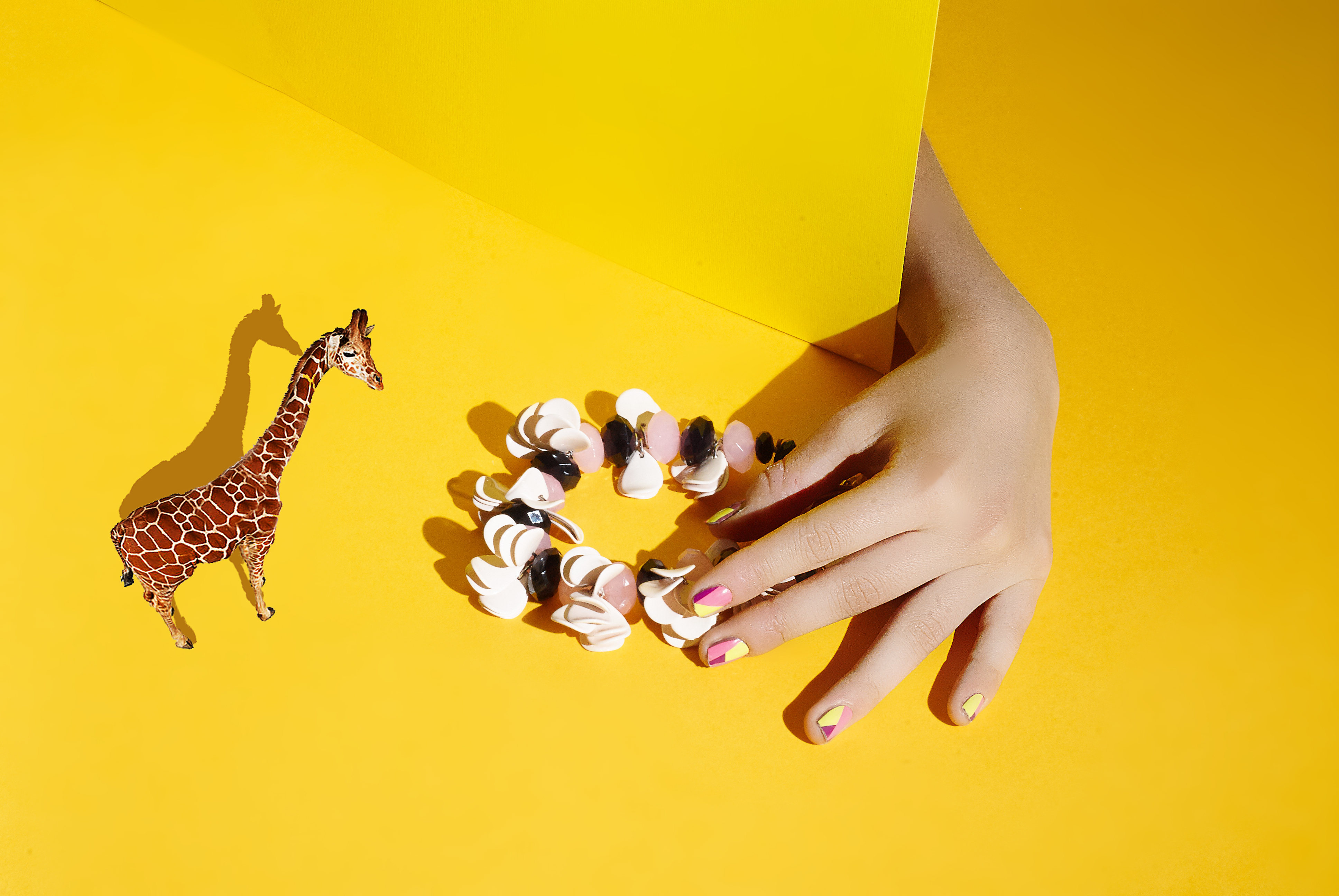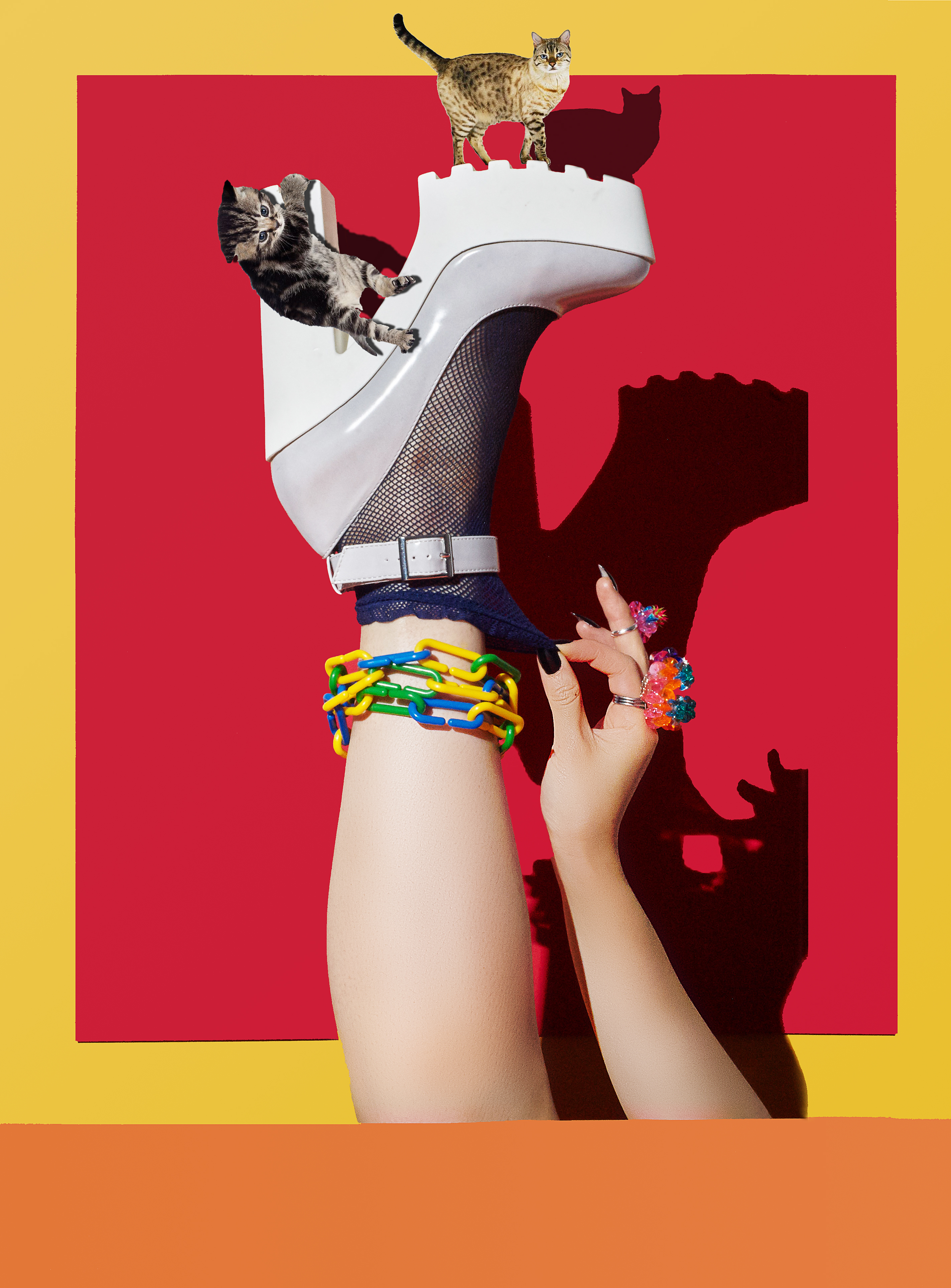 Writer and photographer: Anthony Rogers (www.neovisualismphoto.com)
Fashion Editor: Danielle Wallis (daniellewallis.format.com)
Beauty Editor: Andromeda Quan (andromedaquan.com)
Models: Sydney of JE and Nathalie Nguyen
Featuring designs by Keith Gunning