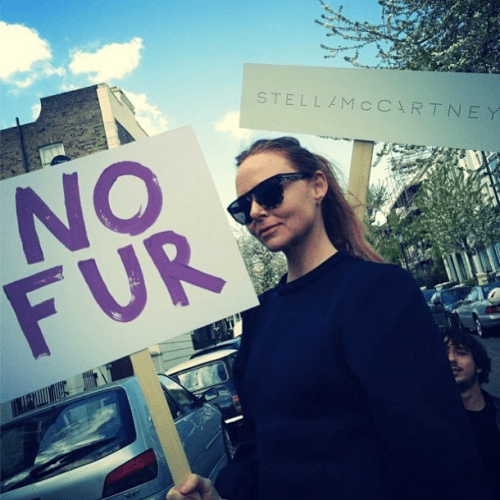 Eco fashion lies at the heart of Stella McCartney.  In addition to abstaining from any unfair practices involving animals (like animal testing or inhumane mulesing), Stella McCartney has committed to numerous green practices like using organic cotton and wind energy, not using PVC, to name a few. Stella McCartney does not use leather, fur or animal skin in any product or merchandise. A pioneer in the sustainable business model, the designer and the brand believe that sustainability and recycling are equally important.  
Turning his gimlet eye on fast fashion, John Oliver presented a dark and disturbing side of fast fashion on Last Week Tonight's recent episode. Apart from establishing that inexpensive fashion is a result of substandard labor conditions, Oliver's 17-minute takedown raised an important concern: how cheap production methods have a huge impact on the environment.
The comedian, towards the end, suggested a one-line solution to the CEOs of fast fashion companies: efficient supply chain management. Instead of leaving the solution unsubstantiated, Oliver should have discussed practices of those companies that take up corporate social responsibility seriously. Stella McCartney is one such company that has given the term "sustainable luxury" a new meaning, right from manufacturing to final sales. Given how fast fashion thrives on line-for-line copying, it is perhaps time for Zara, H&M, Walmart and the likes to "copy" McCartney's eco-friendly methods.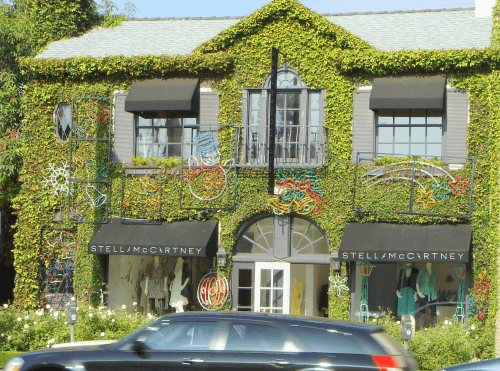 Creative director, Stella McCartney, proudly states that it is engrained in her to respect fellow creatures and be mindful of her approach to life. She believes in "creating pieces that aren't going to get burned, that aren't going to landfills, that aren't going to damage the environment." The offices of Stella McCartney in the UK are powered by solar and/or wind energy and overseas, green energy is used to power stores and offices. 45% of operations rely on fully renewable energy and 65% on partially green energy. In addition to using organic cotton, all textiles are either recycled or reused.  Carrier bags are 100% biodegradable and the wooden flooring is made from wood that comes from sustainably managed forests. In the UK, business taxi rides are taken only in hybrid cars. Besides ethical reasons, the discovery that the use of meat and its by-products is not sustainable caused McCartney to rely on faux furs, artisanal handiwork in factories that specialize in non-leather production and research of innovative materials that are truly luxurious.
If a multimillion-dollar luxury fashion brand can embrace sustainability, anyone can. Moreover, nothing influences fast fashion brands like luxury brands do.
Written by Namrata Loka