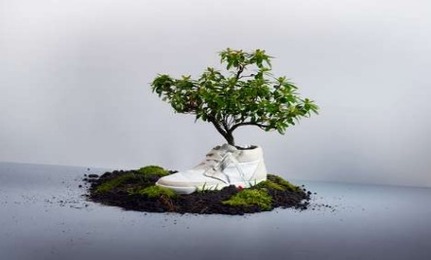 With eco-conscious materials being used more and more, sustainability in fashion is proving to be a trend that is here to stay. What better way to acquaint yourself with this important trend that by experiencing it firsthand? Here are two great upcoming events to explore and learn about sustainable fashion!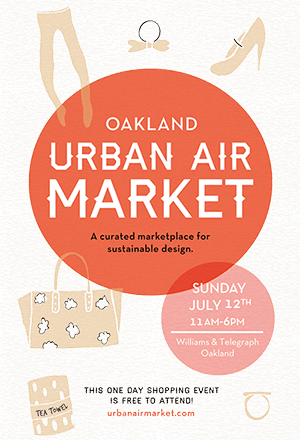 Urban Air Market Presents a Curated Marketplace For Sustainable Design
Urban Air Market connects independent artists and designers with their ideal customers through a unique shopping experience that builds community and supports the local economy. Founded in 2005, Urban Air Market is the largest outdoor design festival in the country and  the only independent fashion marketplace focus on sustainable design. Its shopping events showcase 100+ designers of fashion, accessories, body products, home decor, furniture and art. Students can browse the sustainable design in various fields, and get inspired by local artists and designers.
WHEN: Sunday, July 12, 2015 / 11:00 a.m. – 6:00 p.m.
WHERE: Williams & Telegraph, Oakland
COST:  Free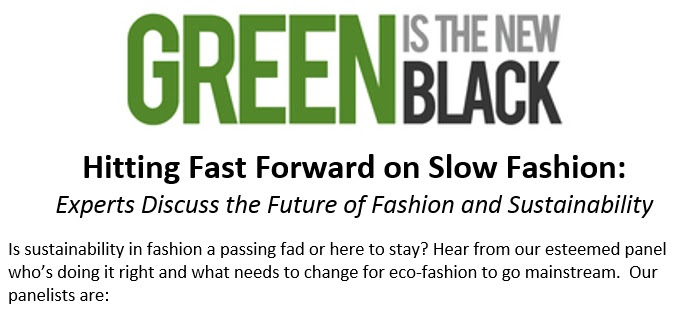 Fashion Incubator San Francisco (FiSF) Presents Public Workshop ' Green is the New Black' 
Esteemed panelists come to FiSF to answer the question, "Is sustainability in fashion a passing fad or here to stay?" Join panelists from global brands discussing who's doing it right, what needs to change and how eco-fashion can go mainstream.
Panelists include:
Lynda Groose (Moderator) – Associal Professor at California College of the Arts/ Fashion for Sustainability; co-founded ESPIRIT'S ecocollection, the first ecologically responsible clothing life from a major brand; spent 17 years working with Sustainable Cotton Project
Paul Dillinger – Vice President, Head of Global Product Innovation/Premium Collection Design at Levi Strauss & Co.
Christoph Frehesee -CEO at Amour Vert, a fashion brand creating a "greener future through smart fashion"
Tierra del Forte – Director of Product and Merchandising at PACT Apparel, everyday apparel made with non-GMO organic cotton in a transparent supply chain
The Podolls – A husband and wife design team producing chic, handcrafted garments made from sustainable materials
WHEN:    Wednesday, July 22, 2015 / 6:30 – 8:30 p.m.
WHERE:  FiSF – 50 O'Farrell between Stockton and Grant, 7th Floor
COST:  $25 general admission; $10 students/interns
TICKETS: Purchase Here
Written by Yuna Choi