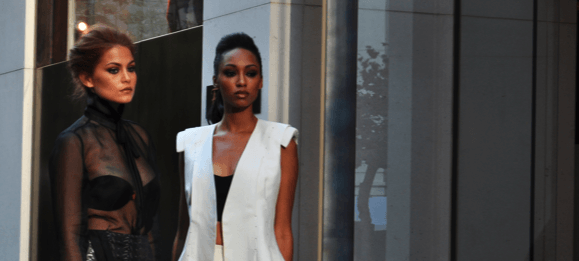 The generous folks over at Fashion Incubator San Francisco (FISF) hosted a jazzy event last night in honor of the designers currently enrolled in the non-profit's Designers in Residence program. Nestled between the storefronts of Maiden Lane in downtown San Francisco, partygoers enjoyed an informal showcase of looks from the FISF designers' Spring 2013 collections while mingling to the sounds of the DJ and the tastes of spicy chicken and waffles (compliments of Hops & Hominy).
Two of the FISF designers with spring looks on display are Academy of Art University alumni, Sabah Mansoor Husain and Bethany Meuleners, who, together, have created women's knitwear label Mansoor Scott. Husain and Meuleners started their label in December of 2011 and were soon after chosen to be a part of the 2012 Designers in Residence Program for FISF at Macy's Union Square, which revolves around promoting local fashion. "All of us at the incubator are showing parts of our Spring 2013 line, so it's meant to be a preview for the public and for businesses in Union Square to come out and see it and kind of see where fashion is going in San Francisco," said Meuleners.
Follow the jump to read more!
Multiple looks from each designer label were modeled throughout the evening by way of four models who braved the nippy San Francisco air for twenty or so minutes at a time before taking breaks to go change into their next looks. After a generous and hasty attempt to warm up her model, Meuleners further explained the ideas behind Mansoor Scott, "We looked at a type of photography that makes clothing look like x-rays, so we played a lot with laces and sheer qualities of yarns…we want to show that knitwear doesn't have to be just that traditional cardigan or pullover or scarf, and that it can actually be a full fashion option."
Offering a new, non-traditional perspective on knitwear with Mansoor Scott, Meuleners adds, "We like to take textiles and add a little bit of craft, a little bit of extra technique to make them different, and that's usually our driving force in our designing."
With the sun setting and colder-than-anticipated wind blowing, the party soon turned into an evening so chilly that representatives from Marc Jacobs began to give away Marc by Marc Jacobs fingerless gloves to all of the guests. Desperate for a little warmth, everyone graciously accepted, and immediately put on, the knitted hand protectors. With all of the tasty food, endless drinks, and fashion sneak peaks no amount of brisk air could keep guests from having a good time.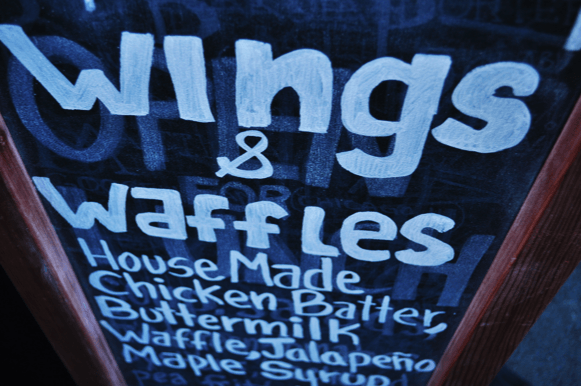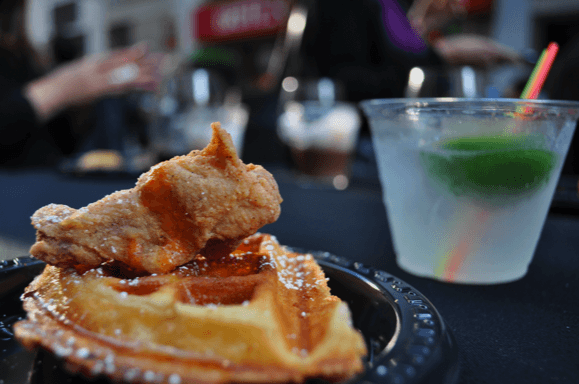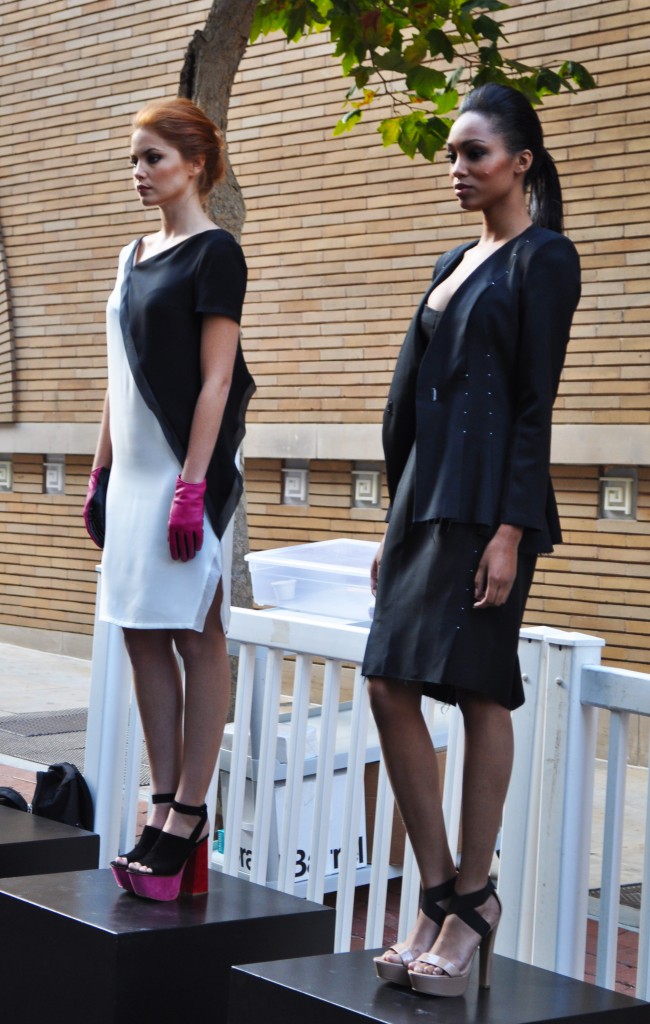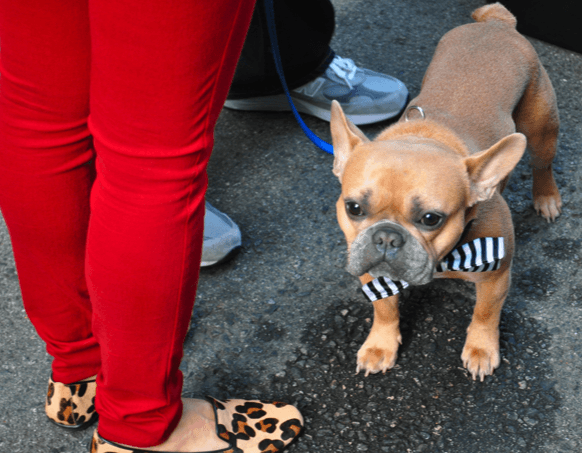 Written by Rachael Gardner. Photos by Brian Mahlstedt.