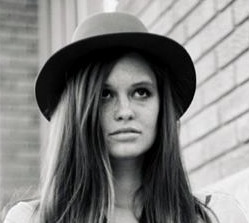 The world is getting ready for fall – and here in SF things are just heating up. But just because the weather is warm, doesn't mean we aren't ready to stock up on this season's must haves. Luckily, we've rounded up a list of SF Events that will have you outfitted for the season in no time.. even if you won't be able to wear them for a few more weeks.
Academy of Art University Styling Network Meet-Up at Madewell
The Academy of Art University Styling Network was created to help students and SF fashion lovers form teams to produce amazing photoshoots, and tonight they're hosting a networking event at Madewell! Come meet up with stylists, photographers, designers, models and more for an evening of fashion, dancing, and fun. Students (with valid student ID) also get 20% their purchase!
WHEN: Wednesday, October 3rd from 6:00 to 8:00 PM
WHERE: Madewell – in the Westfield Shopping Center, 865 Market Street
Freda Salvador Trunk Show
We are major fans of Freda Salvador, not only because their amazing footwear is uber-stylish and SF-hill friendly, but also becuase one half of the duo is a School of Fashion alum! Cristina Palomo, and her amazing partner Megan Papay, will be at Crimson Mim this Thursday showing off the Fall 2012 collection and chatting with Freda fans. We had a chance to check out the collection last week, and trust us, it's all you could want an more.
WHEN: Thursday, October  4th from 2:00 to 6:00 PM
WHERE: Crimson Mim – 855 El Camino Real, Palo Alto
Follow the jump to read more!
Hardly Strictly Bluegrass
San Francisco's favorite FREE music festival! We always look forward to Hardly Strictly Bluegrass – even thought we don't know a lot of the acts – because it is the perfect excuse to spend a weekend in Golden Gate Park, and it always just happens to be beautifully sunny. Acts we're looking forward to this year include Ben Kweller and Elvis Costello on Friday, The Head & the Heart on Saturday, and our favorite female rocker ever – Patti Smith – on Sunday. Check out the full line-up here!
WHEN: Friday October 5th – Sunday October 7th, 10:00 AM to 7:00 PM
WHERE: Golden Gate Park – just follow the people
The2Bandits + LUV AJ Trunk Show at Azalea
We all know that an outfit isn't complete until it's been perfectly accessorized, adding that perfect finishing touch. And this weekend, you can stock up on the perfect fall accessories from two of our fave brands The2Bandits and LUV AJ! head to Azalea in Hayes Valley to grab their latest wares and get a chance to meet the awesome women behind these standout lines, Tamar and Amanda! There will also be cotton candy and spiked lemonade from Straw – perfect for this hot summer weather.
WHEN: Saturday, October 6th from 1:00 to 5:00 PM
WHERE: Azalea Boutique – 411 Hayes Street
Janessa Leone + Gretchen Jones Trunk Show at Rand + Statler
Another awesome Saturday trunk show at Azalea's sister store – Rand + Statler. Come meet designers Janessa Leone and Gretchen Jones and check out their favorite pieces for fall! And, if you post a photo of yourself decked out for the event and tag it with the #rslovesr29 hashtag, you'll be entered for a chance to win an outfit from Janessa and Gretchen and be featured on Refinery29!
WHEN: Saturday, October 6th from 1:00 to 5:00 PM
WHERE: Rand + Statler – 425 Hayes Street
Night With Passion Fashion Show
A fashion show with a narrative – the story of one's struggle to maintain passion through temptation. The evening will include a runway show, musicians, dance performances, and aerial acrobatics.
WHEN: Sunday, October 7th from 6:00 to 9:00 PM
WHERE: The Supper Club – 657 Harrison Street
Tickets are $25.00 and will be sold at the door, but if you arrive before 7:00 you'll receive $5 off!