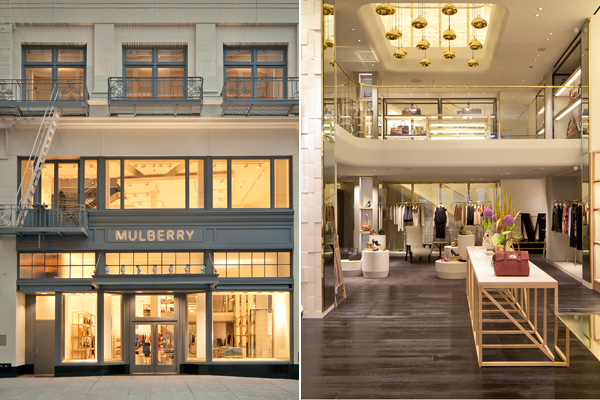 Image courtesy of Refinery29.com, Scott Hargis.
For all of you lucky fashion students wrapping up finals before the 21st, your next stop before you leave town for the holidays has to be the third floor of SF's Mulberry store in Union Square. Fashion School Daily was lucky enough to check out this gorgeous gallery space at the store's launch party last month, and it's first exhibition, "Andy Warhol at Christie's" is currently on display until Friday.
In partnership with Town & Country magazine, the private sales exhibition features 36 photographs, prints and works on paper by Andy Warhol, many of which have never been seen by the public! These include holiday-themed works on paper from early in the pop artist's career when he worked as a commercial illustrator during the 1950s, and several Polaroid prints from the 1980s with subjects ranging from Santa Claus to Cabbage Patch Kids dolls.
The exhibit is free and open to the public so be sure to stop in for a Campbell's soup serving of Warholidays to kick off your winter break!
WHAT: "Andy Warhol at Christie's" exhibit
WHEN: Last day on display is Thursday, December 19th
WHERE: Mulberry Store in Union Square, 166 Grant Avenue