Sabah House, the brand behind the original handmade leather Turkish shoes, recently found its newest home in San Francisco on the iconic Haight Street. On November 9thand 10th, the store kicked off its chef series with celebrity chef Gabriela Cámara of Cala Resturant in San Francisco. She was joined by sustainable luxury womenswear designer Maria Cornejo at the pop-up event that featured Zero + Maria Cornejo's new Resort 2020 collection.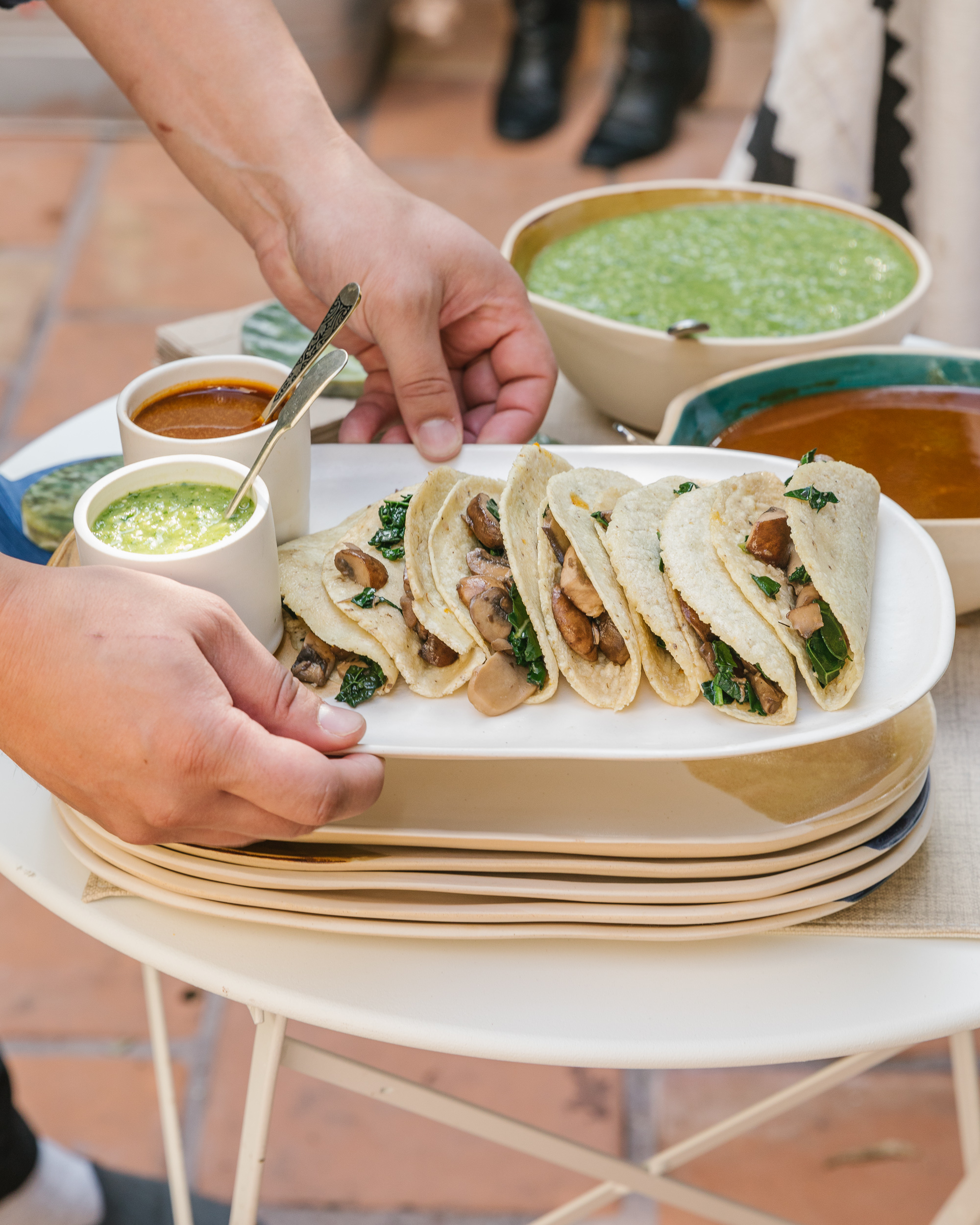 The Sabah House store is worth a visit, even if just for its stunning interior. It's Turkish inspired and well decorated throughout, with a sunroom in the back that leads out to a large garden patio—a rarity in San Francisco. On the day of the pop-up, a barista was behind the counter serving drinks, the specialty being a mezcal margarita. The food was catered by Cámara's favored restaurant, Cala. The celebrated chef also owns Contramar, a popular seafood resturant in Mexico City. Raw tuna and avocado tostadas were served along with fresh tacos featuring seasonal vegetables and cheese.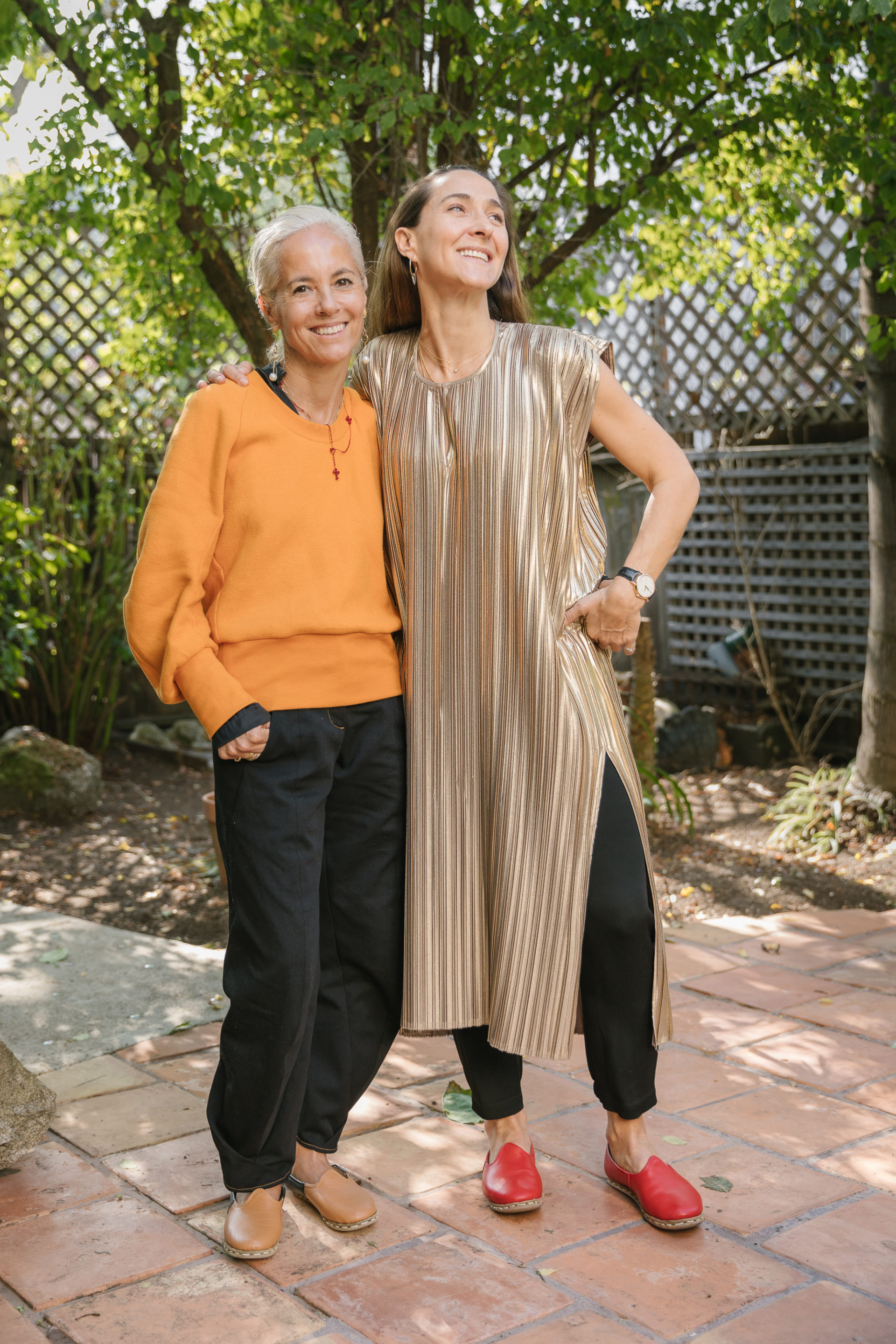 But the real star of the show was Cornejo's designs. Her clothes are simple and minimalistic, but still have an air of sophistication. This was her goal, of course, as she explained, "I'm a lazy dresser, so I want everything to be comfortable, I want to feel naked or like I'm wearing pajamas." Seeing and touching her clothes in person made it clear that they ooze comfort. The designs flow from the body in a flattering way that complements any body type and wardrobe.
Her garments all stood out due to the fabrics and construction, but there were a few that were truly captivating. The Cuadro jumpsuit presented a new take on jumpsuits—it's shape creates an hourglass figure for the wearer. The Takeo pants have a folded pleat at the bottom that create a tulip shape and excentuate the curve of the pant leg. Corduroy got a flattering update in the hands of Maria Cornejo. There was a corduroy coat and pants that also stood out, as corduroy garments aren't often constructed creatively by fashion brands. Last but not least was the eye-catching gold pleated dress that Gabriela Cámara wore. Gold may be jaunting to some, but it flatters all skin tones. Another member of Cornejo's team wore the complementary gold pleated shirt, and it also worked well on her fair complexion.
Sustainability is one of the most important factors of Cornejo's designs. In 2003, she helped establish the CFDA Sustainability Committee. For her own collections, she uses recycled cashmere and other recycled textiles, even working with a mill in France to develop a recycled polyester fabric. As the fashion industry is one of the top polluters, Cornejo's early start to sustainability is rare, but shows her passion for creating a better, more environemtally conscious industry.
Cornejo shared that she did not initially want to be in the fashion business, so the origin of her silhouettes comes from her playing with shapes and new ways of cutting fabrics. Although her designs are straightforward and geometric, the construction is noticably clear in person. For Cornejo, it's about finding shapes that flatter women while also being effortless, fashionable, and sustainable.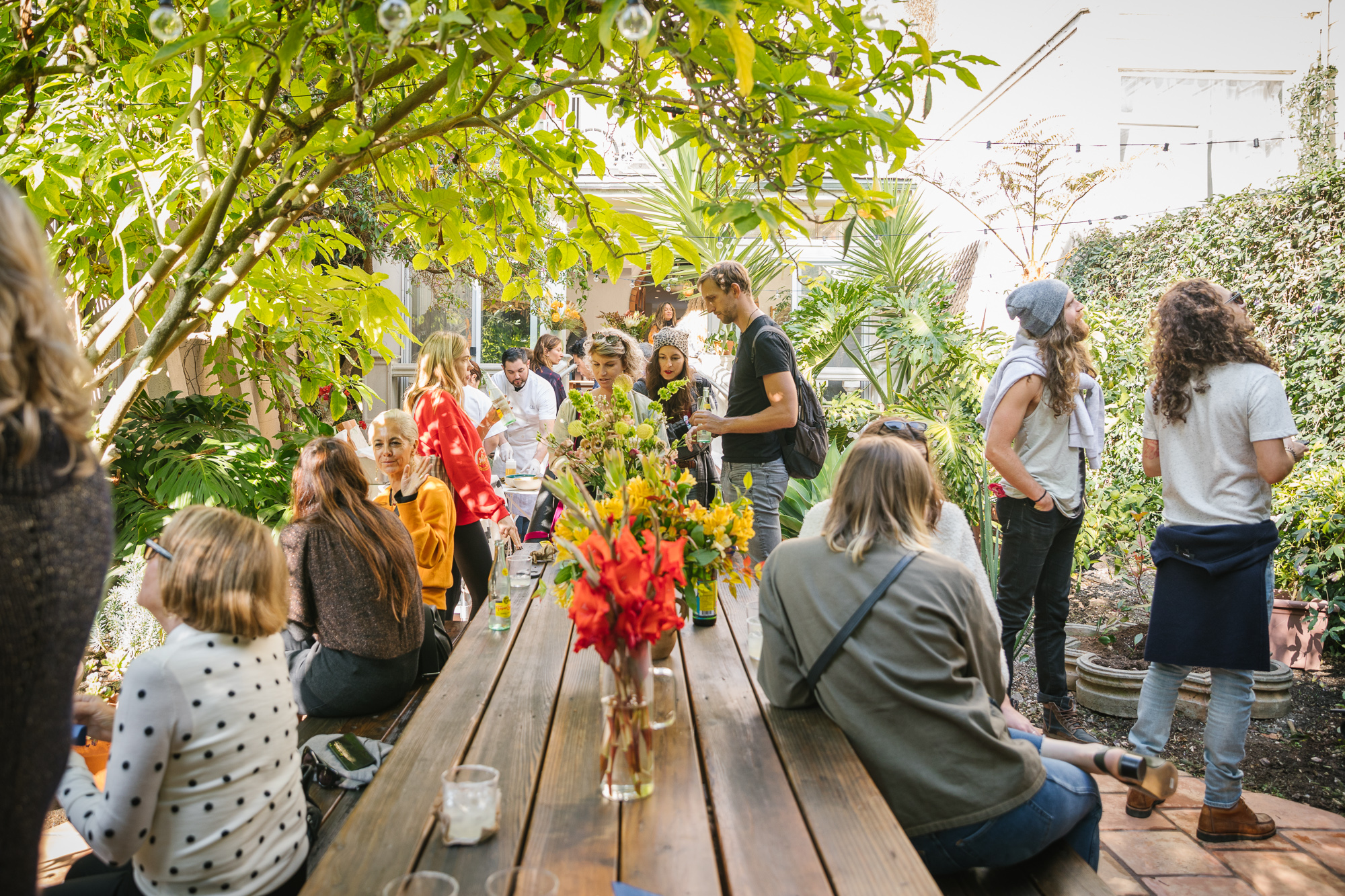 The event at Sabah House was the first time Zero + Maria Cornejo has done a pop-up, and the brand couldn't have chosen a more idyllic location. While it's sold at wholesalers, Zero + Maria Cornejo has two stores, located in New York City and Los Angeles. The Director of Retail, Teresa Larson, shared that the brand has a large following in San Francisco. It's no wonder—sustainability is a priority to San Franciscans, and so is having a comfortable, yet fashionable style.
Shop Zero + Maria Cornejo: https://zeromariacornejo.com
Dine at Cala, San Francisco: https://www.calarestaurant.com
Visit Sabah House: https://shop.sabah.am/pages/houses
By Christianne Philippone, BA Fashion Journalism
Images by Kimberly Hasselbrink