You don't know what impact your girlfriend throwing away your favorite t-shirt can have until you build a brand that leads you to open 34 stores across the US.
Founder & CEO of Marine Layer Mike Natenshon had a realization when he couldn't find a replacement for his old broken-in shirt. The emotional attachment to it pushed him to create his own vintage-inspired tees without knowing the struggle it would be to start a clothing line. On November 7th, Natenshon, along with VP of Product Design & Development Molly Getty, were guest speakers at the San Francisco Fashion Incubator at Bloomingdale's, where they discussed what it takes to build a lasting brand.
1. Sizing is too generalized
Conventional fittings of casual garments are an issue. Not every garment, even if it's the same size, fits each body the same way. "You buy a jacket or blazer size 36, 38, 40, 42 or small, medium, large, and it feels like brands are trying to put too many people into one bucket," he said. Size and fit are key elements to sales, which is why Marine Layer garment sizing is designed to adapt to different body shapes.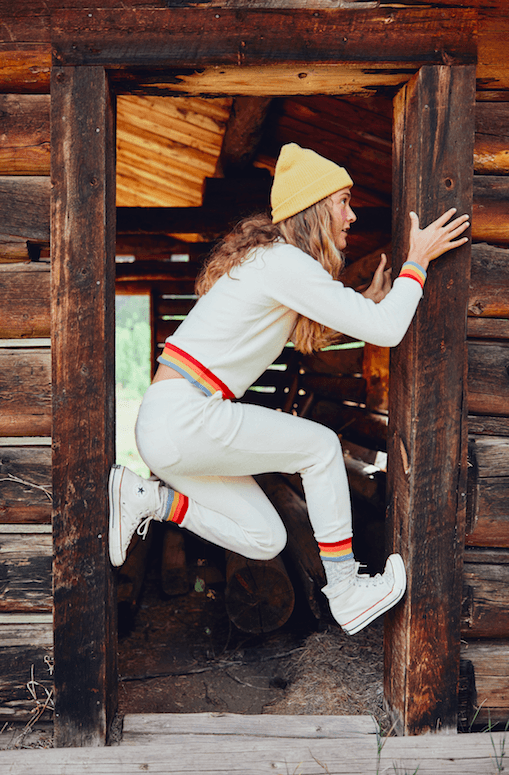 2. A sense of discovery is important
As an unknown brand, it's hard to get people excited; however, recognizing a unique element that brings people closer to the brand is key to getting loyal customers. Natenshon realized there was an opportunity in the market for premium casual apparel brand built around the San Francisco lifestyle. Individuals are allured by the idea of discovering something new and this case was no different.
Discovery is not limited to the way customers come upon a new brand; it's also about the designer's tactile interaction with the products. One thing Natenshon enjoyed most was the process of learning about fabrics and coming up with a custom blend of Supima cotton and MicroModal that produced garments that are "so soft it's absurd." "The fabric created by this blend ended up being incredibly soft and something not many people were using," he said. MicroModal, commonly used for intimate apparel, has since become one of Marine Layer's signature fabrics.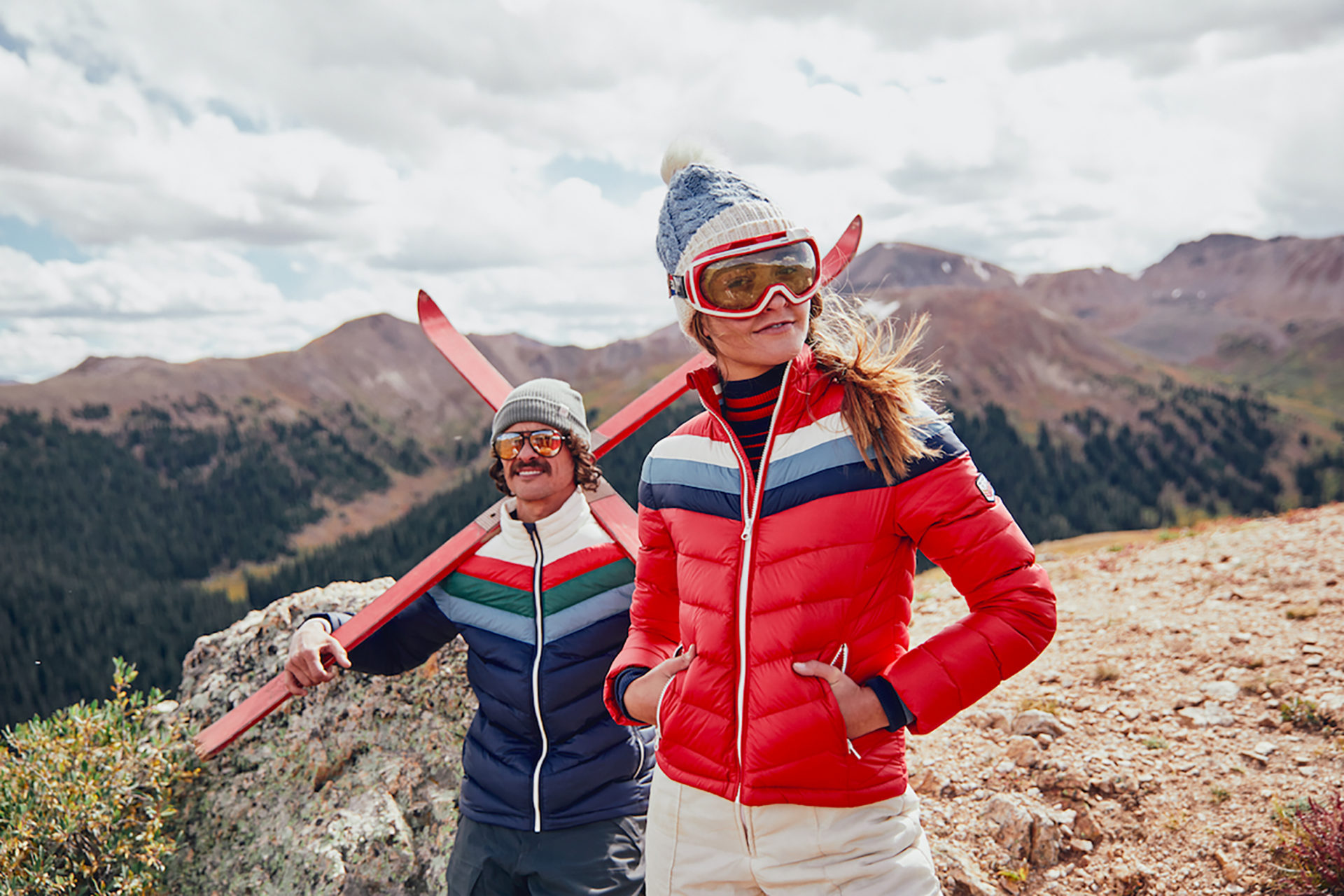 3. Adapt to current trends—on your own terms
For Natenshon, Marine Layer is a California seventies surf-inspired brand. One of the challenges he faced was adapting to existing trends in the market. Recognizing what's trending is not as hard as trying to blend that with the vision you already have. "You're always trying to push yourself and step out of your comfort zone and elevate, but you have to do it in a way that still feels authentic." Around 2009, there were a lot of brands based on the concept of heritage and trying to keep up with what was "popular." Natenshon realized he didn't need to lose the essence of the brand to adapt. Marine Layer tried to go in that direction, but the products didn't resonate with customers because according to Natenshon, the uniqueness and element of love was missing.
"Mike and I are really protective of the brand identity and we go beyond signature items and really create an emotional connection through a sense of nostalgia. It's kind but there's also humor that comes from Mike. The brand's voice it's like him but a little bit nicer!" said Getty. Natenshon and Getty realized brands must continuously adapt, but through their own lens.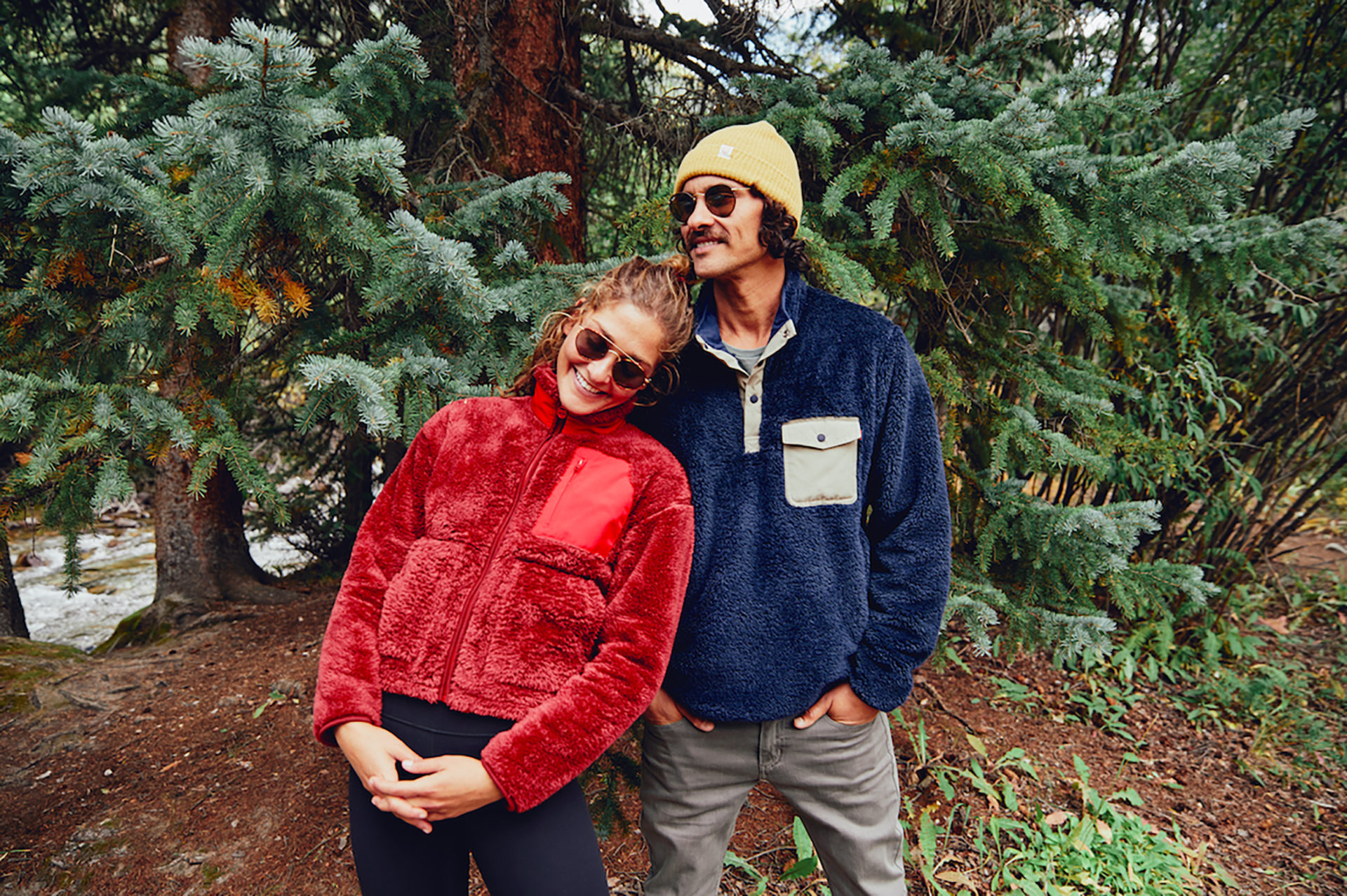 4. Commit to sustainability
The process of being sustainable is expensive; from outsourcing sustainable materials, product development, transportation, and more. Despite this, Marine Layer has made 245 styles using eco-friendly fabrics. "The shirts have been doing really well. There was some pushback on the price because they are a little bit more expensive, but it's something we are committed to. So far we've been making it work." According to Natenshon, these styles are not currently profitable, but Marine Layer customers can't get enough. One customer recently confessed, "I want to be buried in Marine Layer."
5. At the end of the day, know your customer
"Design and merchandising are always looking at trends. It's a hard process because there's so much going on in the market and so many different trends that it's a struggle to figure out what we want to be a part of," said Natenshon. Getty mentioned nineties street style was a big thing not so long ago, however it didn't resonate with the brand. Despite this, Marine Layer found a way to translate that style into the brand vision to please customers. "Sometimes we come up with something that's a better version of something we already did and the one thing I constantly ask myself is: what are consumers coming to us for? To make sure we translate that through the lines of design."
By Camila Encomendero, BA Fashion Journalism
Images courtesy of Marine Layer