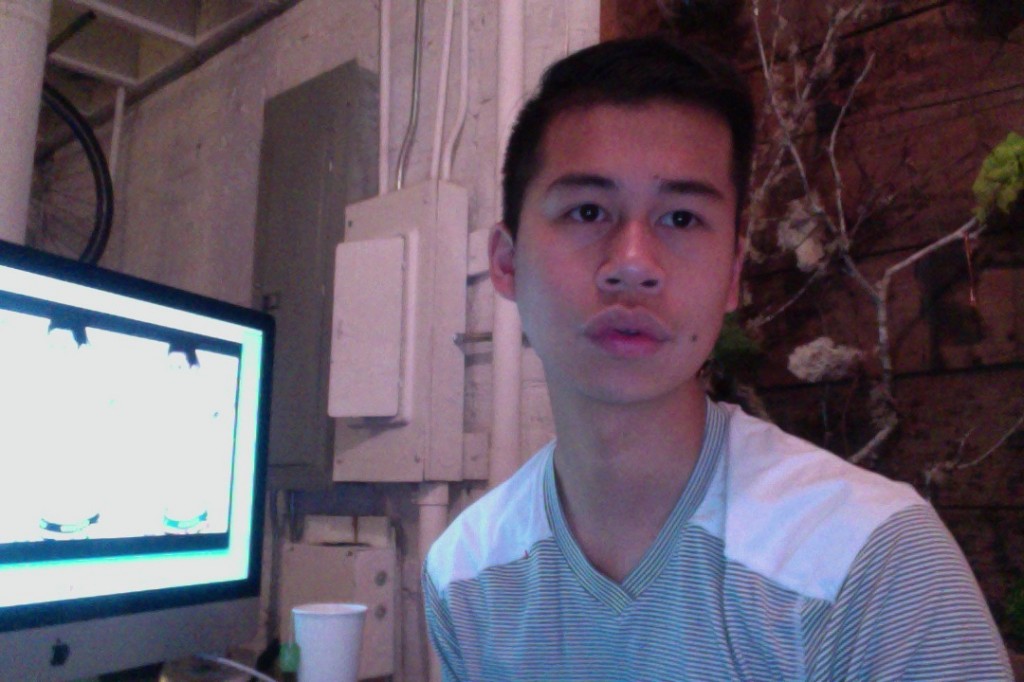 Web Design New Media 2014 graduate Minh Tran has never been afraid to speak his mind and follow his heart. With fervor, Tran realized early on in his college career that while he was not a fashion major, he had an unshakeable knack for the industry. A former Beyond the Front Row board member and closet fashion illustrator, Tran has been working backstage at New York Fashion Week every season since 2010 and spends his free time sketching the glamazons that drip from his colorful imagination. He sat down with FSD to talk life post graduation.
Malcolm Thomas: What have you been doing since you graduated in December of 2014?
Minh Tran: I am currently the studio manager and in-house visual designer for a luxury fitness center specializing in mind, body and soul. Ascend Body clientele include: fashion models, techies of San Francisco, and working professionals around the Financial District.
MT:What do you love about your job?
MTran: What I love about my job is the fact that I can use my skills from new media to create promotional ads for the social media platform.
MT: What is your average day like?
MTran: My day consists of customer care, social media ads, photo-shoots, reaching out to the community, brand marketing, and yoga!
MT:  We love your illustrations! When did you realize that you loved to illustrate?
MTran: I never knew that I could illustrate but have always had a passion for fashion. Being in the new media department, we were trained to be on the computer all the time. I decided to take an elective class in fashion illustration and my instructor noticed my drawing skills and ability to express myself through the brush – every stroke on the canvas or paper has a story to tell.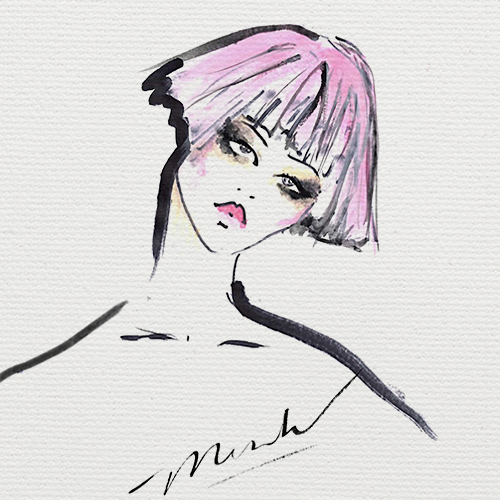 MT:While a student at AAU, you were a member of the fashion club, Beyond the Front Row. Tell us about your experiences with the club. Did it help you professionally?
MTran: While I was in school, I joined Beyond the Front Row and later became a board member, which was one of the greatest experiences I have had. I learned the industry's rules and protocols. Our mentor (and School of Fashion instructor) Hersha Steinbock taught me so much. Being on the board exposed me to many opportunities such as joining the School of Fashion directors, other club members and the featured fashion designers at New York Fashion Week (NYFW). I worked backstage at NYFW every season since 2010. Another great opportunity was working as a dresser with other Beyond the Front Row members at the Fall 2012 Duckie Brown MBFW Show.
MT: What is your favorite memory from your time at the School of Fashion?
MTran: My favorite memory would be running around campus trying to get things ready before the fashion shows, such as assisting on fittings, and helping the models backstage. I miss having Beyond the Front Row board meetings in the Dior Café at 625 Polk Street where we would talk about our upcoming projects.
MT: What was your biggest challenge as a student?
MTran: The most challenging time was my last semester when I was preparing for my senior project review.
MT: What was the hardest lesson you've learned?
MTran: I am learning everyday, what I have realized now compared to then was the fact that no one thinks alike, and we have to understand people not understanding. I learned to speak my mind when I have a strong idea and stick to it. The School of Fashion taught me that.
MT: What advice would you give to students?
MTran: I learned that you only have one chance to impress your employer. Don't mess it up, just work hard! Be you! Stay strong and focus on your goal. Be adventurous and don't be afraid to ask for help when you need it!
MT: What are you currently obsessed with?
MTran: I am currently obsessed with the idea of being a fashion illustrator (pens, feathers, paint, and coal), and hopefully becoming a teacher one day.
MT: What would people be surprised to learn about you?
MTran: I am obsessed with Logo TV's "RuPaul's Drag Race" and dressed in drag on Halloween.
MT: Favorite quote?
MTran: "If you can't love yourself, how can you love anyone else!?"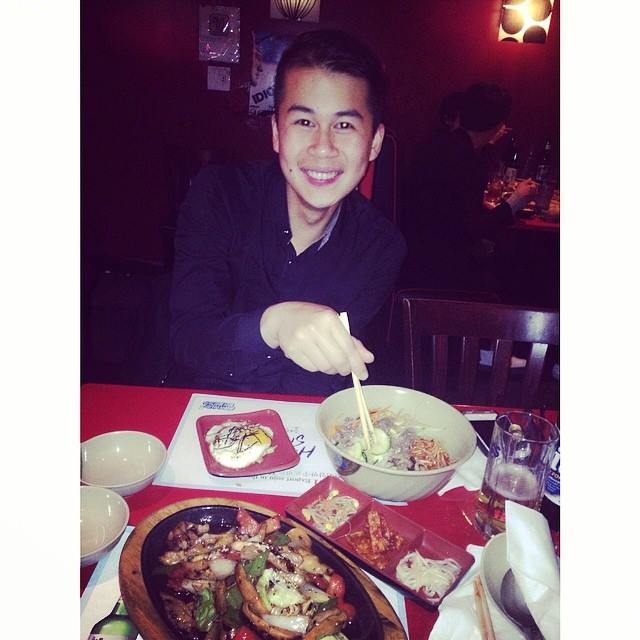 By: Malcolm Thomas