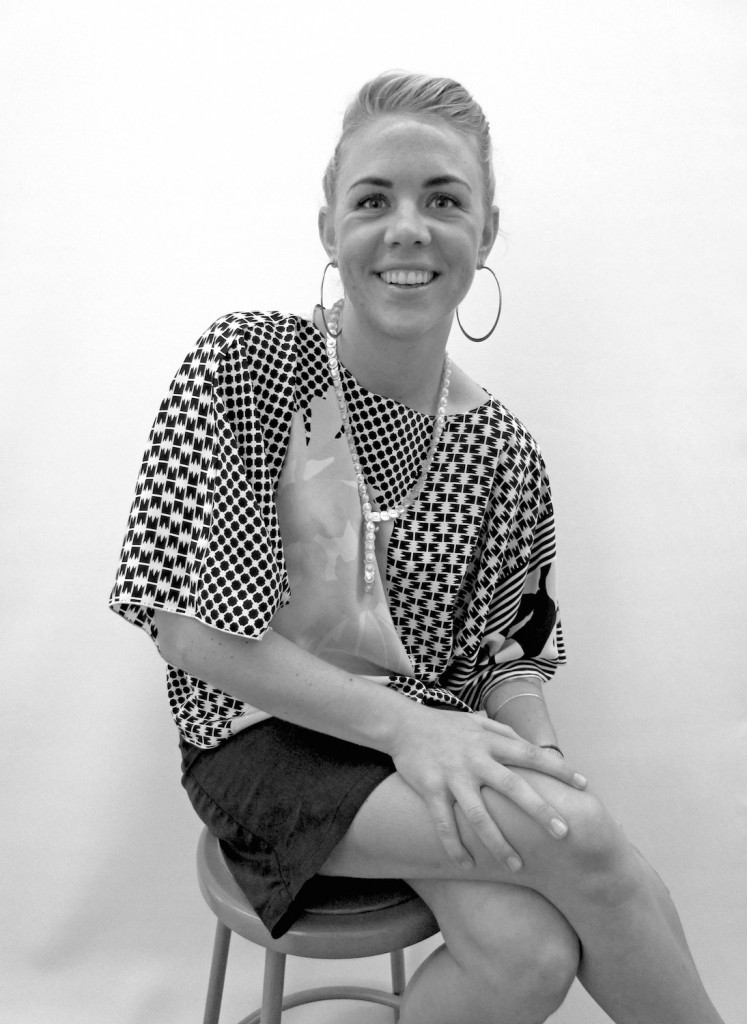 Born in Boulder and raised in Colorado, BFA Fashion Design student Lauren Giovanna Nypaver graduated from Loveland High School in 2006, where soon after graduating she was forced to make the difficult choice between financial stability versus art. Nypaver chose art, by any means necessary. From waiting tables, teaching skiing to teaching English in Prague, Nypaver made it happen to finance her dreams of becoming a fashion designer. In 2012, she was part of the technical team at Marmot, where she helped with fit testing, garment wear and pattern grading. In 2014 Nypaver became a design intern at San Francisco based messenger bag company, Timbuk2. The journey has been long but Nypaver is now on the heels of premiering her collection at the Graduation Collections, next month.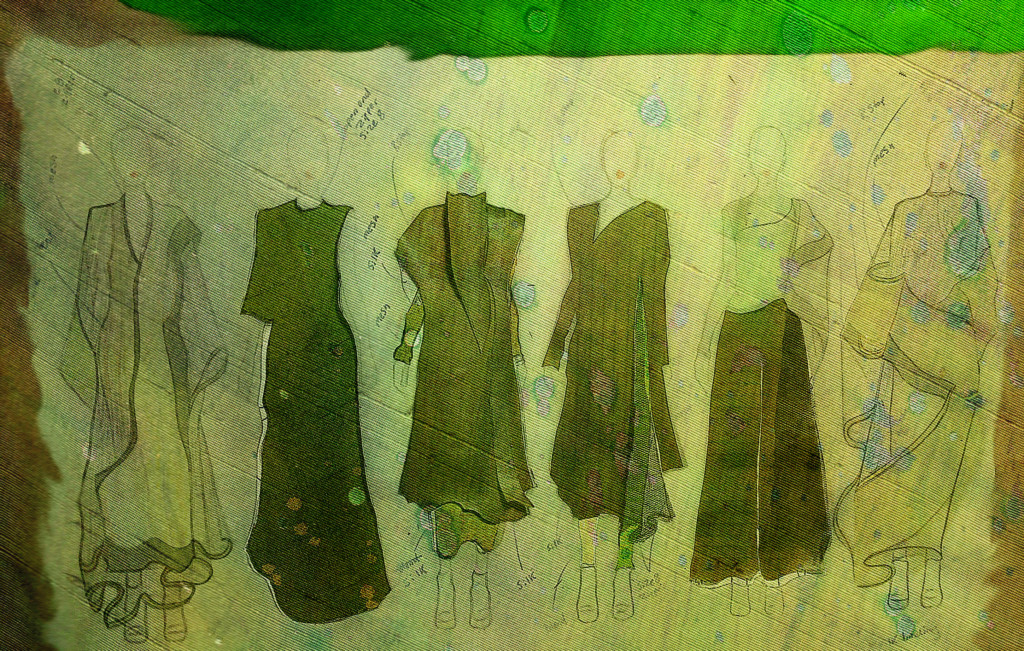 Declaring her collection a "love letter to the Colorado Rocky Mountains" Nypaver's pieces incorporate re-purposed camping tents such as a hand painted silk and black mesh "Hooligan" two-person zipper gown over a hand painted silk "Bianca" jump suit. Photos of lichen (a composite organism found in the forest) taken from Nypaver's summer hikes were her textile inspiration.
What advice would you give students who want to do collection?
Lauren Giovanna Nypaver: Only do it if you have something to prove to yourself and if you are able to believe in yourself and your designs when no one else does.
What is your greatest style regret?
LGN: Not being born in a different century.
Who are your favorite fashion icons and why?
LGN: Holden Caulfield [from J.D. Salinger's "Catcher in the Rye" because he can spot phonies and my Great Grandma Joy because even in her nineties she would dress up for company; red lips, ciggy in hand a Yankees game on the TV. She would always offer us nuts and individually wrapped hard candies in crystal trays when my sisters and I would visit her as small children. After her death all her things were stored in a boxcar. Dresses with matching gloves, shoes and hats all in boxes with fancy labels and tissue paper, dance cards, costume jewelry, marbles … a life time of style no one stopped me from playing dress up with. [It] inspired my earliest ideas of what fashion meant to me.
By: Malcolm Thomas