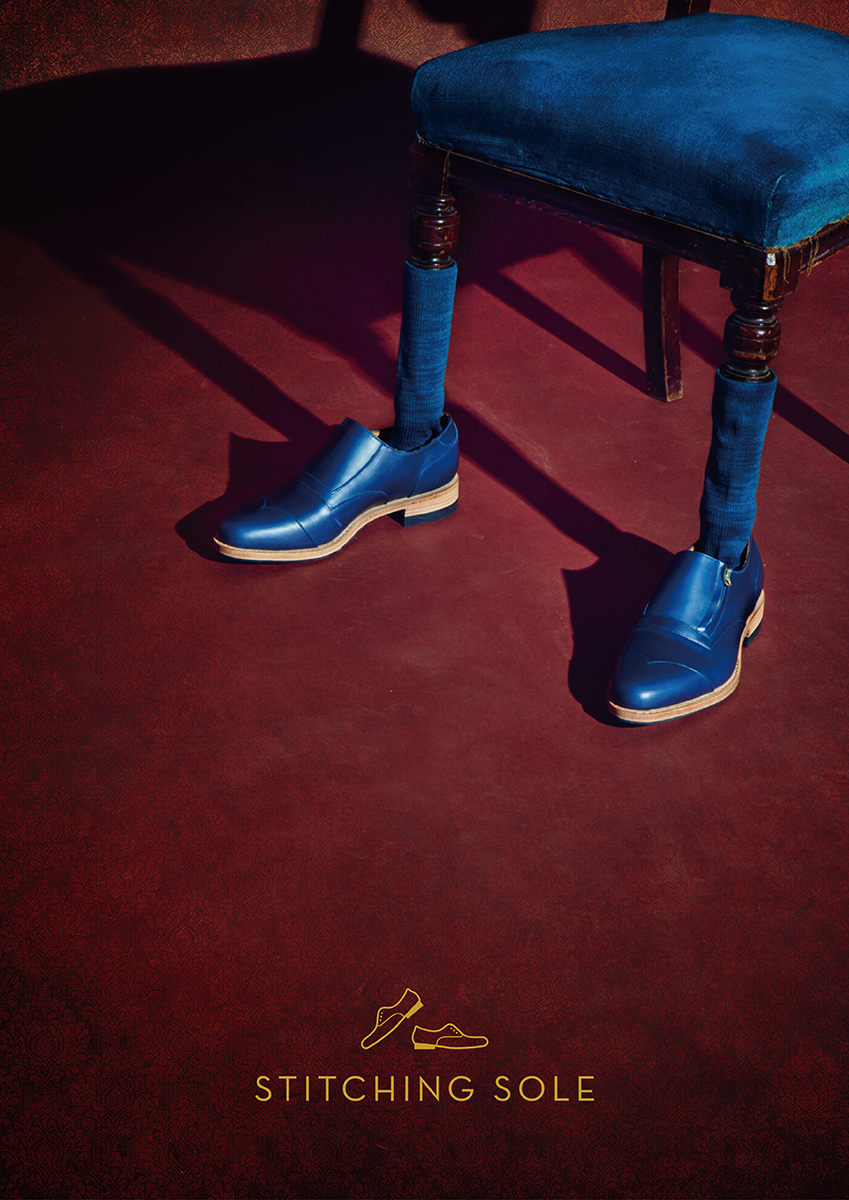 Once upon a time (not that long ago), Taiwan was one of the top shoe exporters in the world. Business was booming, but by the mid-1980s, the industry's heyday was over and the once prosperous market, unable to match the lower labor costs of its competitors, began to wither away into a mere shadow of its former glory. Over a thousand manufacturers closed shop, and by 1992, over 80% of the manufacturers that were left standing picked up and migrated over to China and Vietnam. As remnants of the past, only a few devoted shoemakers of the highest caliber stayed in Taiwan to preserve the craft and its heritage.
This tale of decline has stuck with MFA Fashion Merchandising alumnus Jenmau Liau through the years. After graduating from Academy of Art University in 2013, the fashion merchandiser-designer-marketer returned to his native Taipei milieu to launch his upscale men's footwear brand, Stitching Sole. The choice in location was in a way a declaration of reclamation, his personal effort made towards the revitalization of Taiwan's faded shoe industry. Not long after Stitching Sole opened its doors for business, Liau was invited to exhibit his high quality, hand-constructed leather dress shoes in the AW16 New York Men's Capsule Show. There, he was able to demonstrate the palpable craftsmanship of his creations. Liau set aside a moment to talk about the origins of his startup footwear company and what it was like to present at a prestigious NYC design event.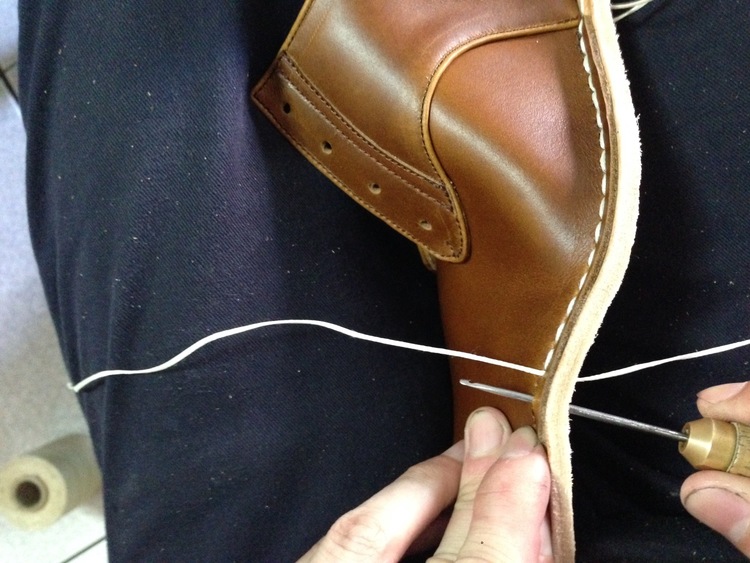 Angela Han: Stitching Sole was founded in 2015. How was the footwear company conceived? Was it inspired by your graduation thesis, Solemate?
Jenmau Liau: I always had a passion for men's shoes. I saw an opportunity to make classic shoes with a twist, so I designed 20 styles for Solemate, flew back to Taiwan to source leather and hardware materials. There, I worked with pattern makers and a master shoemaker, and together we created three shoe samples for my final thesis presentation. After I went back to Taiwan in 2014, I started to create more shoe styles, which took about a year and a half. My store officially opened in November 2015.
AH: You had to build a theoretical brand, Solemate, from the ground up for your graduation project. Now that you've experienced the realities of starting your own business with Stitching Sole, how would you describe the differences between creating a hypothetical shop to developing a legitimate company? Did your graduation thesis help prepare you?
JL: The graduation project helped me get an idea of what it takes to start a company. I had to figure out what my target market and brand identity was, learn about the merchandising and financial side, and pinpoint who my consumer was—all of which took an extensive amount of research.
But of course, theory is different than reality, which is why when it had become a reality I was much more careful on the decision making process because I was using my own money! It can be scary, but I had some amazing instructors at the Academy of Art University who all taught me a lot and helped guide me through the process. They showed me how to turn a concept into reality.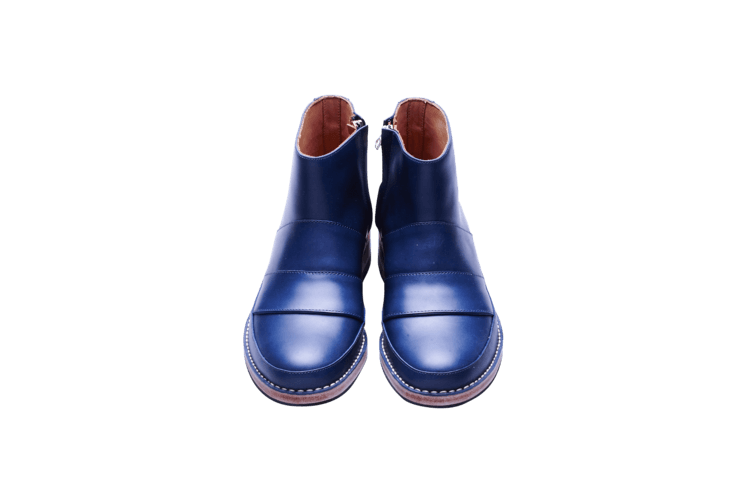 AH: You graduated from Academy of Art University with a MFA in Fashion Merchandising and Marketing. How has your studies helped you in your entrepreneurial endeavors? What role(s) do you play in the company?
JL: My studies have definitely helped me realize and actualize my vision. It also taught me how to stay relevant in an ever-changing market.
I'm the engine at Stitching Sole. At a startup, you pretty much have to do everything, so in my case, I handle all the shoe designs, sourcing, store operations, and marketing. But I do have some help. I work with a local graphic designer who designs the packaging and a photographer who captures my brand image.
AH: Launching your own business is no easy feat. What was the most difficult part? What aspect is/was the most rewarding?
JL: The most difficult part is balancing sense and sensibility. When I design a shoe, I don't know if it's going to sell or be popular—it's a risk that's part reason and part intuition. The most rewarding part is when my customers trust me and like my creations.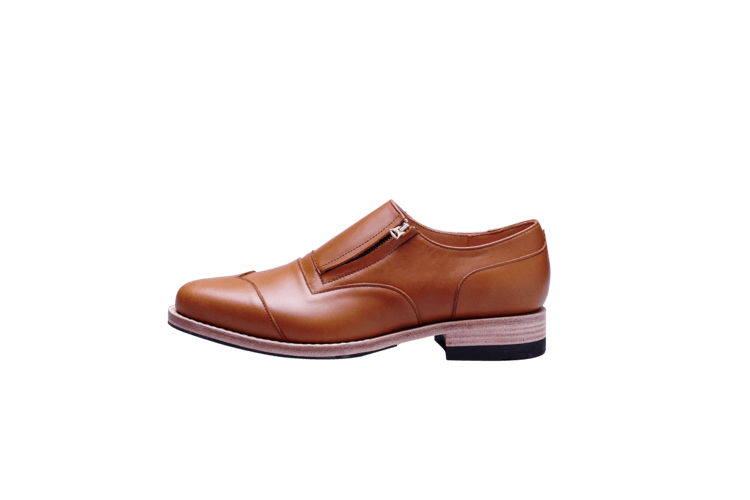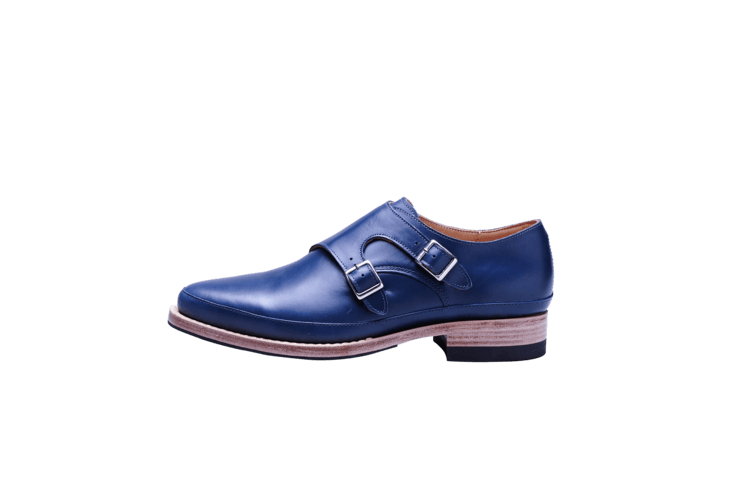 AH: The company is a purveyor of handcrafted dress shoes for men. Why is the element of craftsmanship pertinent in a retail era dominated by mass manufacturing?
JL: Contemporary designs and quality craftsmanship are key at Stitching Sole. Stitching Sole shoes are hand-sewn, the construction methods I use give the shoes a uniqueness that machines can never deliver. It's the little things that make something ordinary like a shoe beautiful and special—there's nothing personal about a mass-produced product.
AH: The brand's first brick-and-mortar store is located in Taipei, Taiwan. Is there are reason why you chose this location? Are there any plans to expand to the US?
JL: The main reason is that Taiwan used to be a mass producer of shoes. After these original equipment manufacturer (OEM) companies left to China and Vietnam for lower labor costs, some experienced shoe masters chose to stay in Taiwan so they could preserve their craft and pass it on to the next generation. I wanted to be a part of the preservation and the revitalization.
As for expanding, I participated in the AW16 New York Men's Capsule Show and met with a number of US buyers. So, maybe. We'll see.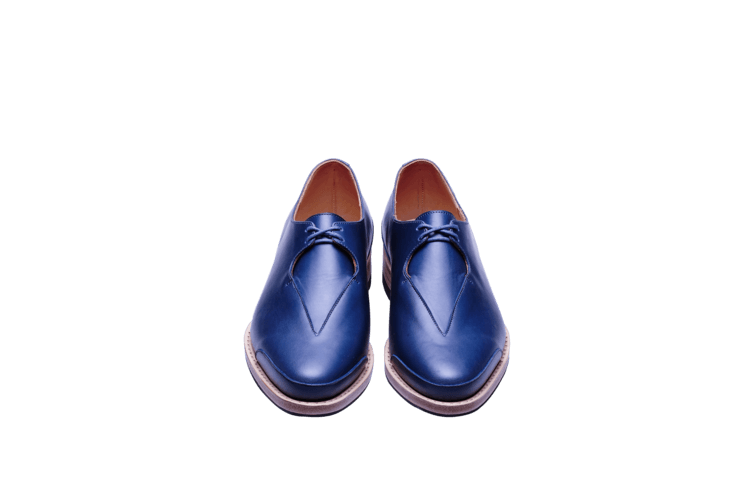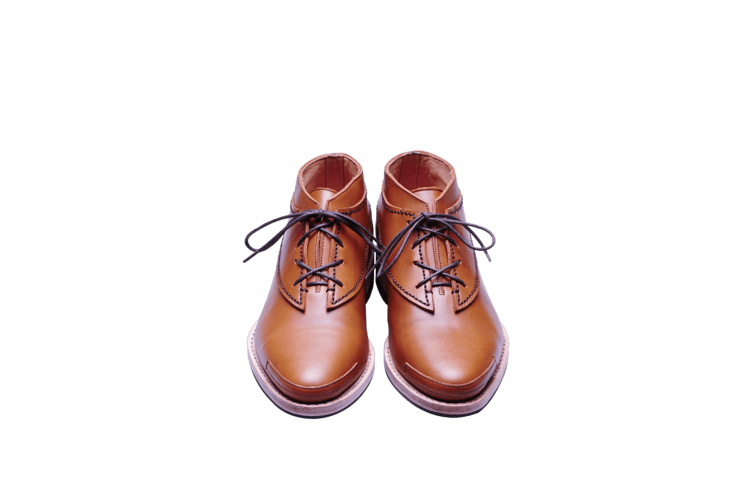 AH: What was it like to be involved in a premier fashion event?
JL: It was my first time participating in the New York Men's Capsule Show and it was a great experience! I was excited to meet suppliers, buyers and media from all over the world. There was a lot of prep work to do before the actual event, and even though I was really busy, the experience was fun and helped me gain exposure.
AH: The FW15/SS16 collection only features blue and tan styles, but no black. Is there a story behind the color selections? What's to come for Stitching Sole's next collection?
JL: Blue is my favorite color, so naturally I chose it for my first collection. And I chose tan because it's versatile and pairs well with most things.
The next collection is going to be exquisite! Keep an out for it.
Written by Angela Han, BA Fashion Journalism.