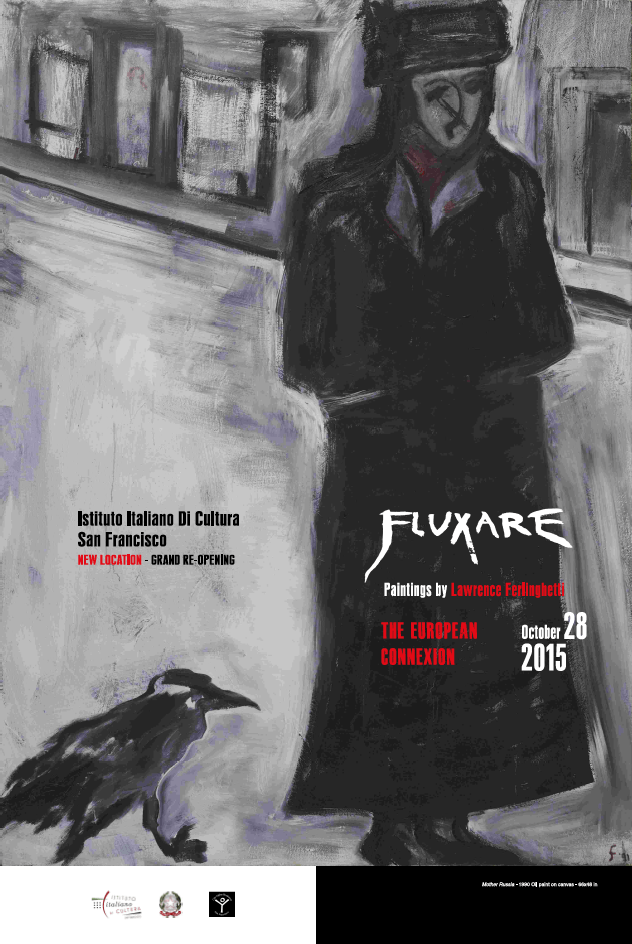 Last week, Istituto Italiano celebrated the re-opening of its cultural center that used to be in North Beach and now is on Van Ness, just few blocks away from San Francisco City Hall. The eventful night was filled by prosciutto, cheese from Mona Lisa Restaurant and several important people such as; state Senator, Mark Leno; Consul General of Italy in San Francisco, Mauro Battocchi; the cultural center Director, Paolo Barlera, the curator Mauro Aprile Zanetti and of course the special guest of the night, poet, painter and co-founder of City Lights bookstore, Lawrence Ferlinghetti.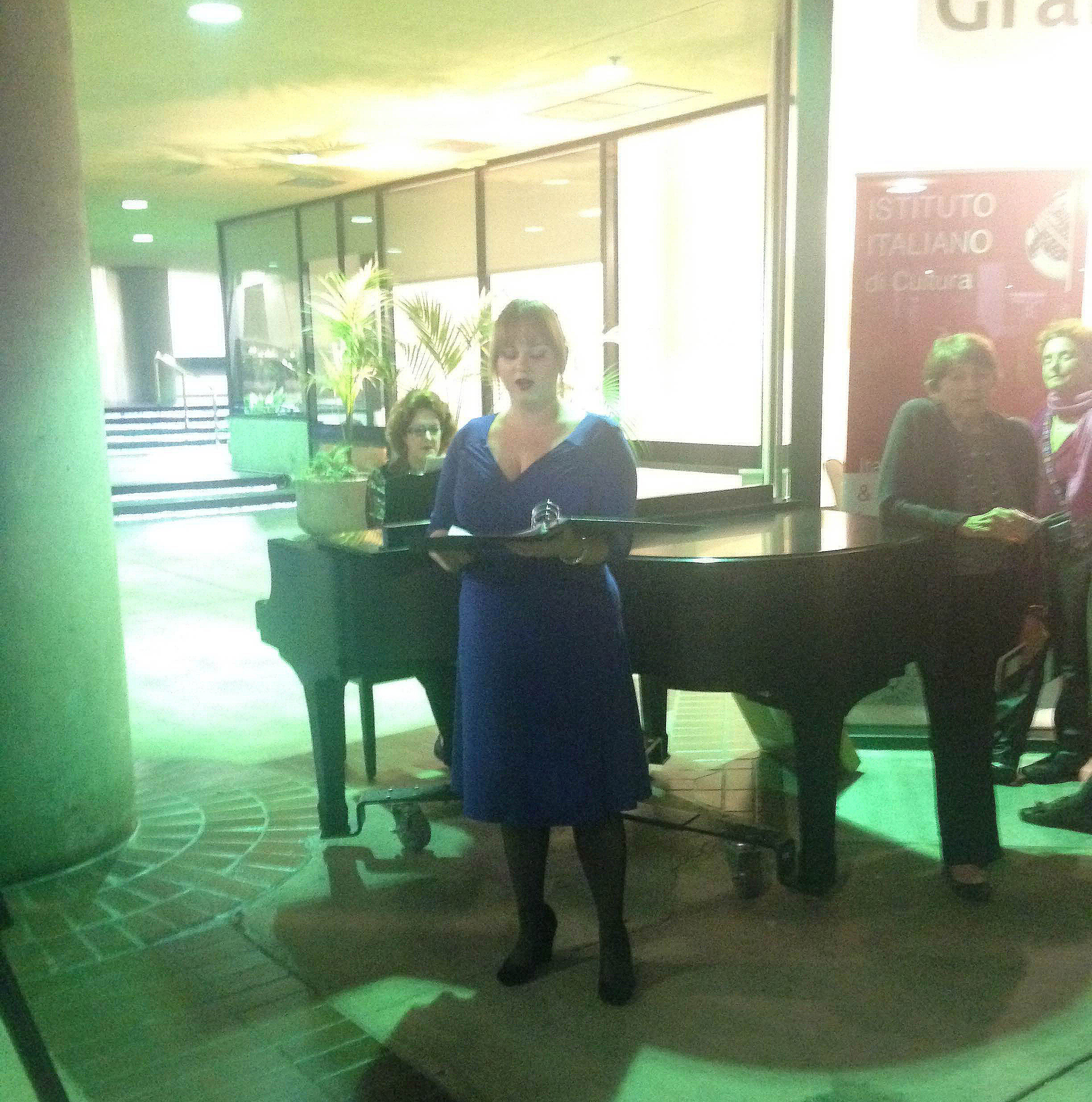 The night started with ribbon cutting that was soon followed by the magnificence arias performance from soprano singer Kathryn Bowden of Merola Foundation Artists. "It's incredibly meaningful to have Lawrence with us tonight. Our ties to the North Beach remain strong, and he is a great symbol of that. But this new location, so close to the Opera, across the street from cooking school, also has a lot to offer in terms of Italian culture." Paolo Barlera said in his opening remark.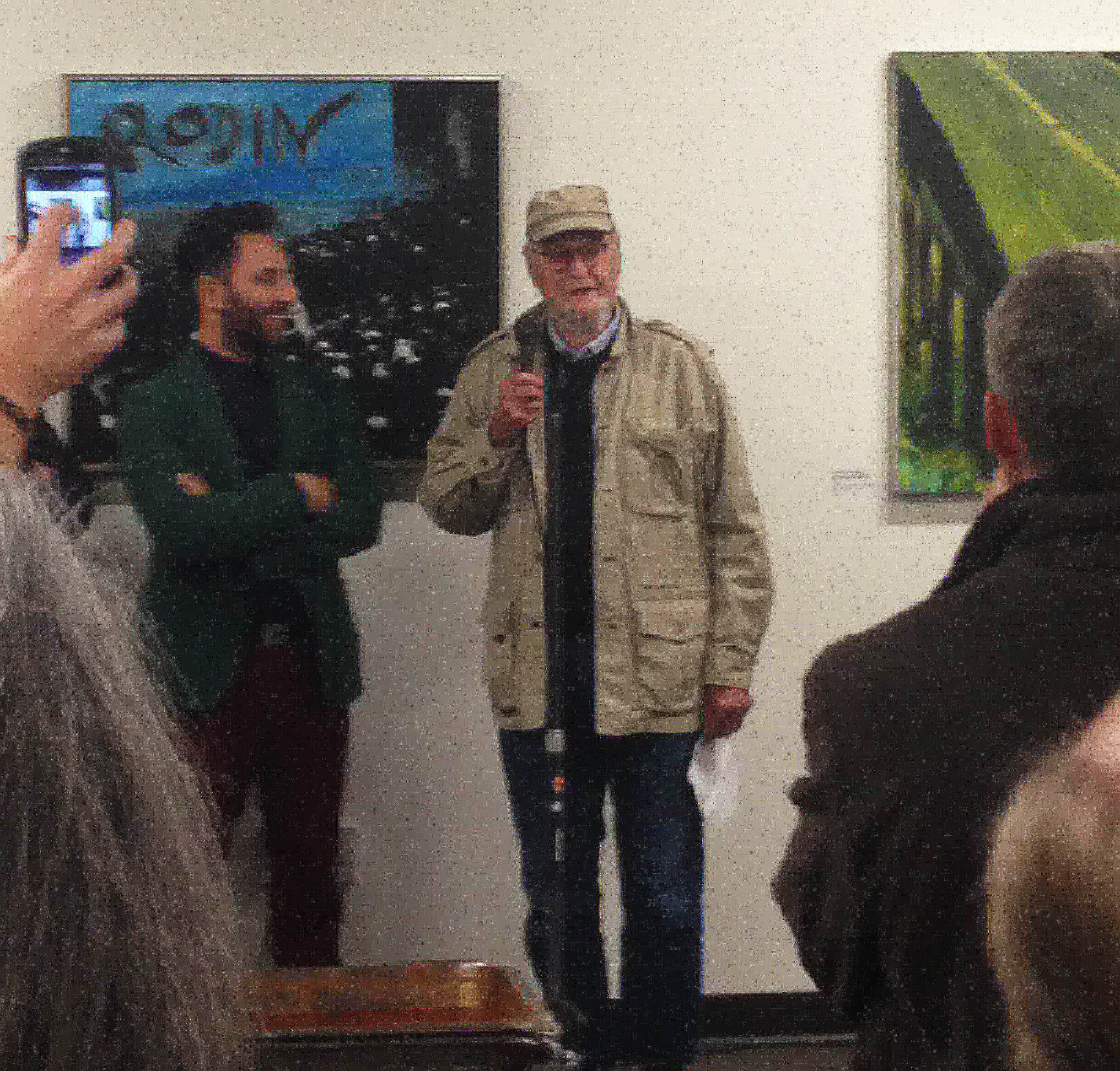 Guests then started to swarm the gallery. Some of the guests who have been longtime fans of Mr. Ferlinghetti work approached him and waited patiently to pay honor to the 96–year-old man who has been painting for over 65 years. The night was also the grand opening of Mr. Ferlinghetti's Fluxare painting exhibition.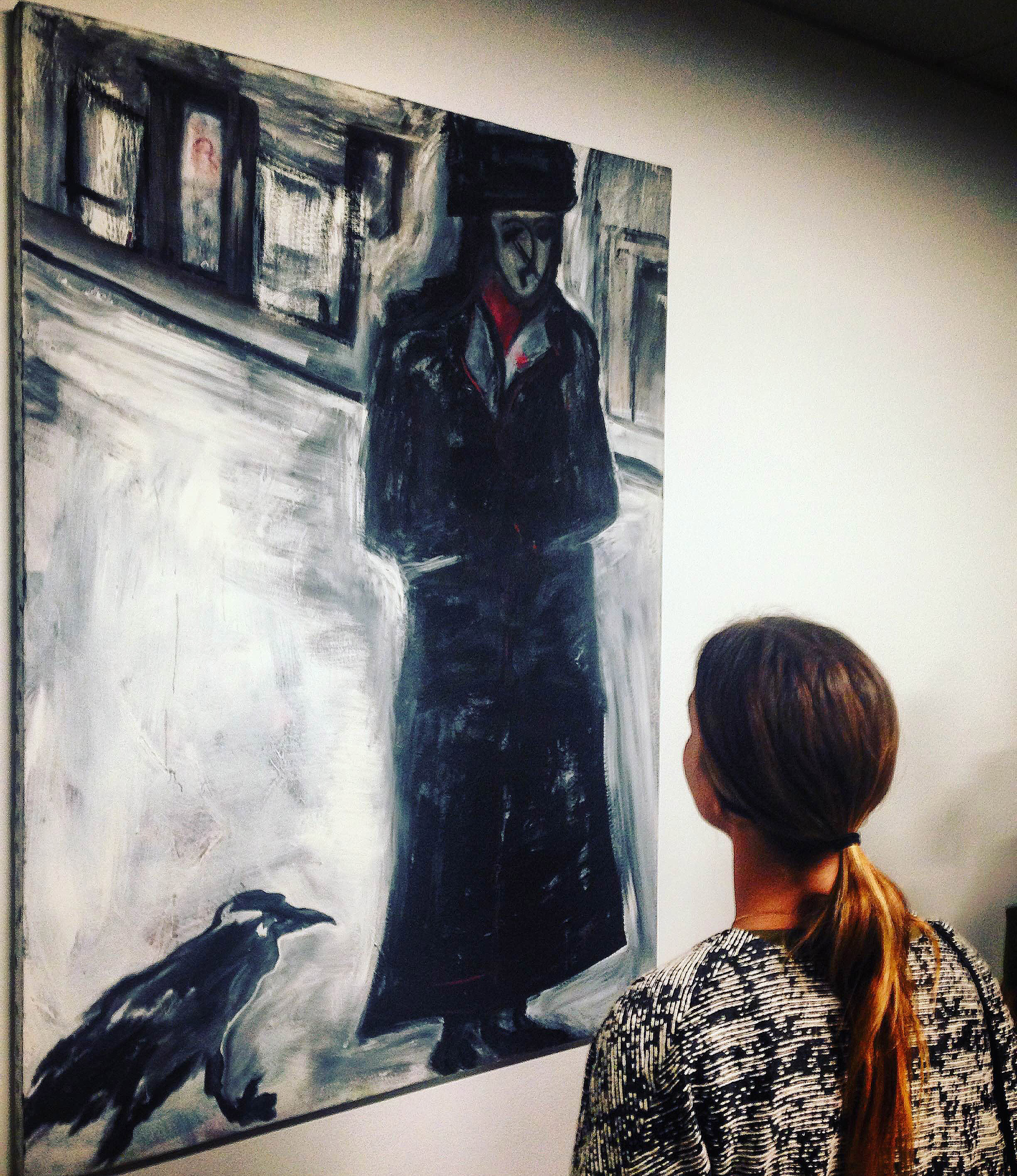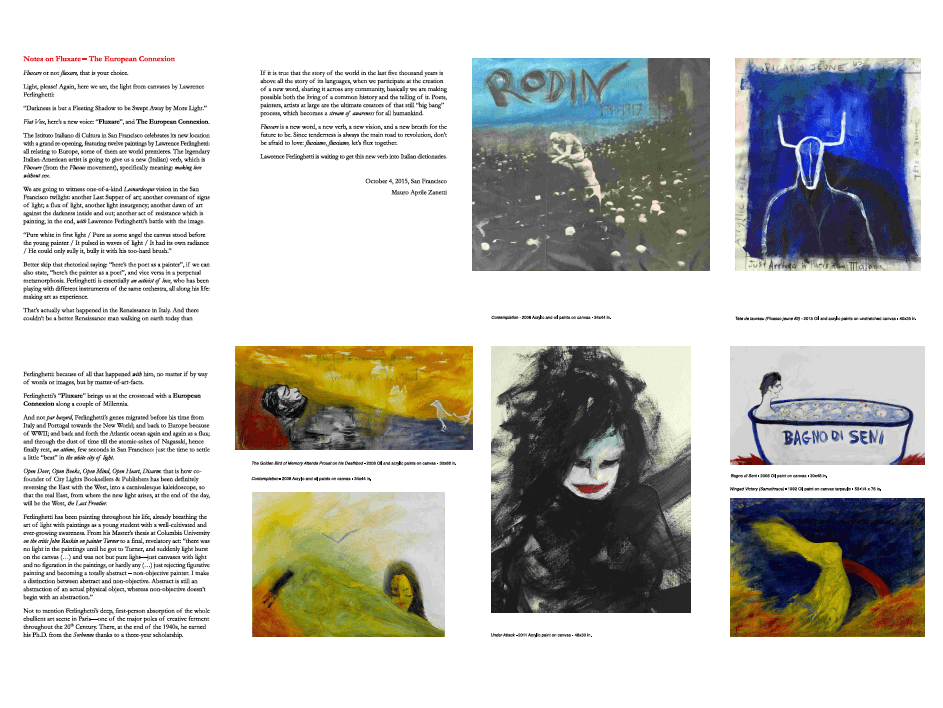 The Fluxare exhibition that features many painting tributes to great painters such as Picasso, Rodin, Proust, and Manet will be held until November 30 at Istituto Italiano.
"Fluxare" exhibition is curated by Mauro Aprile Zanetti.
Check out this video of Lawrence Ferlinghetti as Italian Cultural Ambassador 2013.
For more information about Fluxare exhibition, click here
Written by, Taufik Marasabessy, BFA Merchandising