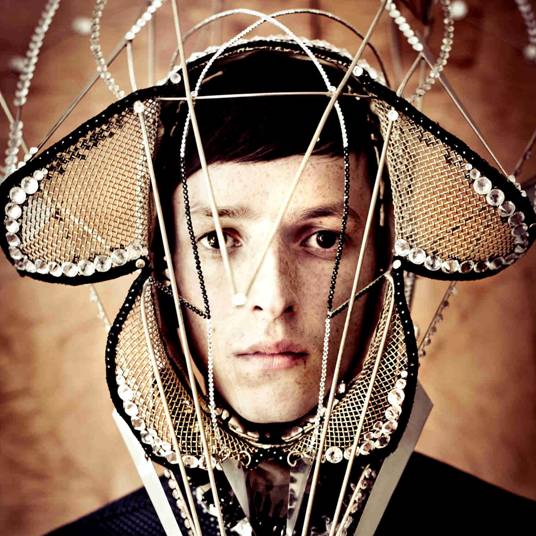 Totally Enormous Extinct Dinosaurs wearing one of his signature head pieces.
Photo Courtesy of TEED.
Some of you may have seen us Tweeting about one of our favorite artists' new album – Trouble from Totally Enormous Extinct Dinosaurs. Orlanda Higginbottom, a.k.a. TEED, has gained a cult following over the past two years, having released several EPs and a host of singles and remixes – and he's been touring the world like a maniac. We have had the chance to see him live and can say with absolute conviction that he puts on one of the sickest shows around.
The long awaited debut full-length album is a combination of new tracks and others we've come to know and love – we cannot stop listening (and dancing) to it. One of our favorite new songs on the album is Your Love – it has the most amazing jungle drums and his voice just sounds so good. Our heart would break if he were saying these words directly to us (luckily he's not). This track is the perfect addition to any summer soundtrack, we hope you love it as much as we do!
Follow the jump to listen and be sure to check out the whole album!