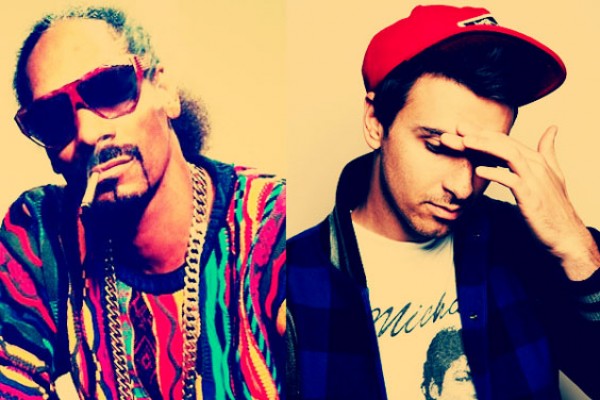 Photo via MTVIggy.
Snoop Dogg's musical career has taken some interesting turns this year. There was the reggae album, Reincarnated, produced by Major Lazer and released under the moniker Snoop Lion, and now he's teamed up with yet another electro-artist– Boys Noize. What they came up with is pretty freakin' awesome, so we've decided to feature it here on A Little Music for Your Friday.
The track, "Got It", proves that Snoop does in fact still got it. His signature hard-hitting rhymes, full of expletives and references to his favorite past-time (you know what we're talking about), are taken to another level when coupled with Boys Noize's heavy house sound. Trust us, this beat hits hard. In an interview with Vibe magazine, Boys Noize (whose real name is Alex Ridha) says he grew up listening to the rapper and always dreamed of working with him–we're really glad he did.
Follow the jump to listen to the track and if you like what you hear, catch Boys Noize at the Fox Theatre in Oakland tonight!