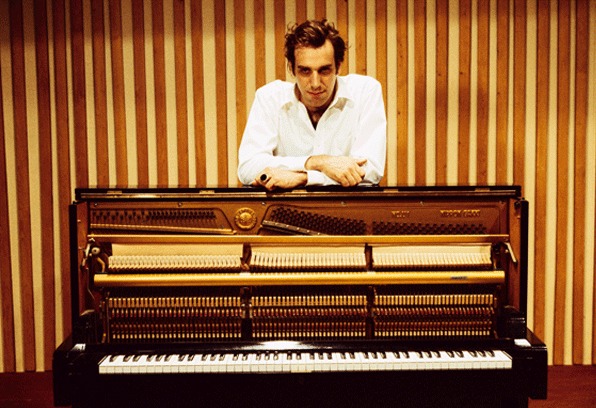 Chilly Gonzales – we promise this song isn't as scary as he looks.
It's been a crazy week for everyone it seems – Giants mayhem in San Francisco, Hurricane Sandy wreaking havoc on the East Coast, and Presidential Elections pressure hitting the entire country. So for today's edition of A Little Music for Your Friday, we wanted to a share a song that would hopefully lift everyone's spirits, and we couldn't think of anything better than this number from Chilly Gonzales. "You Can Dance" is by no means a new song – it was on his 2010 album Ivory Tower – but it never fails to put us in an amazing mood.
Chilly Gonzales is one of the most talented musicians you've probably never heard of. The Grammy-nominated artist began teaching himself to play the piano at age three, and went on to become a classically trained pianist, co-authoring several musicals and performing as a jazz virtuoso. He is one of the most sought after producers in the industry, working with everyone from Jane Birkin and Feist, to electro artists including Peaches and Boys Noize. "You Can Dance" is a prime example of Gonzales' musical prowess, combining his talents on the piano with modern synth-sounds and a heavy dose of disco (which you know we love). And the clap-track in the back makes it feel like you're in an episode of Soul Train. What could be better?
Follow the jump for "You Can Dance" – which also has a hilarious video – and have an amazing weekend! 
And, if you like what you hear, he's playing at Café du Nord tonight! His performances are said to be unreal. You can grab tickets here.