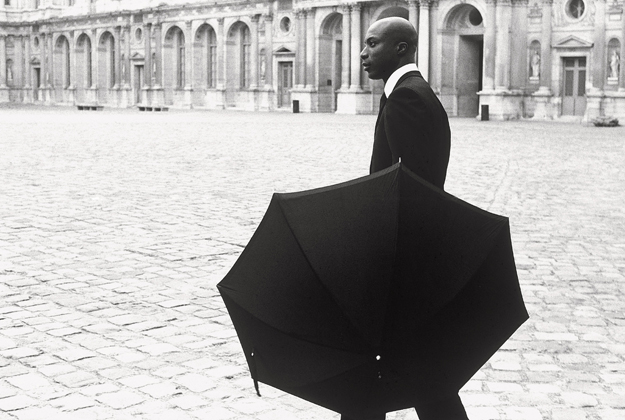 Ozwald Boateng in Paris. Photo by Jamie Morgan. 
The School of Fashion is looking forward to hosting a pre-release screening of the fashion documentary, A Man's Story, chronicling the life of menswear designer Ozwald Boateng. The screening, taking place tomorrow afternoon, Friday, November 2nd at 3:00 PM in Morgan Auditorium. 
Footage was filmed over a twelve year period, following Boateng's every move from the runway to the studio and everywhere in between. Director Varon Bonicos paints an intimate portrait of the Savile Row designer with a singular dream to succeed. After the film we'll have a Q+A with Ozwald Boateng via Skype, for which students can submit questions via Twitter bye Tweeting at @amans_story! Feel free to also tag @aaufashion and #amans_story in your Tweets as well!
Follow the jump for more info!
The event will also launch a competition for design and merchandising students – with the 5 lucky winners getting the chance to spend a week learning from Ozwald and his team in London! Details will be discussed at the screening. We look forward to seeing you there!
WHAT: Pre-Release Screening of A Man's Story
WHEN:WFriday, November 2nd – Screening at 3:00 PM – Q+A at 4:30 PM
WHERE: Morgan Auditorium – 491 Post Street
And for those of you who can't make it, or just want to watch the film again, it is available for purchase on iTunes and Amazon!