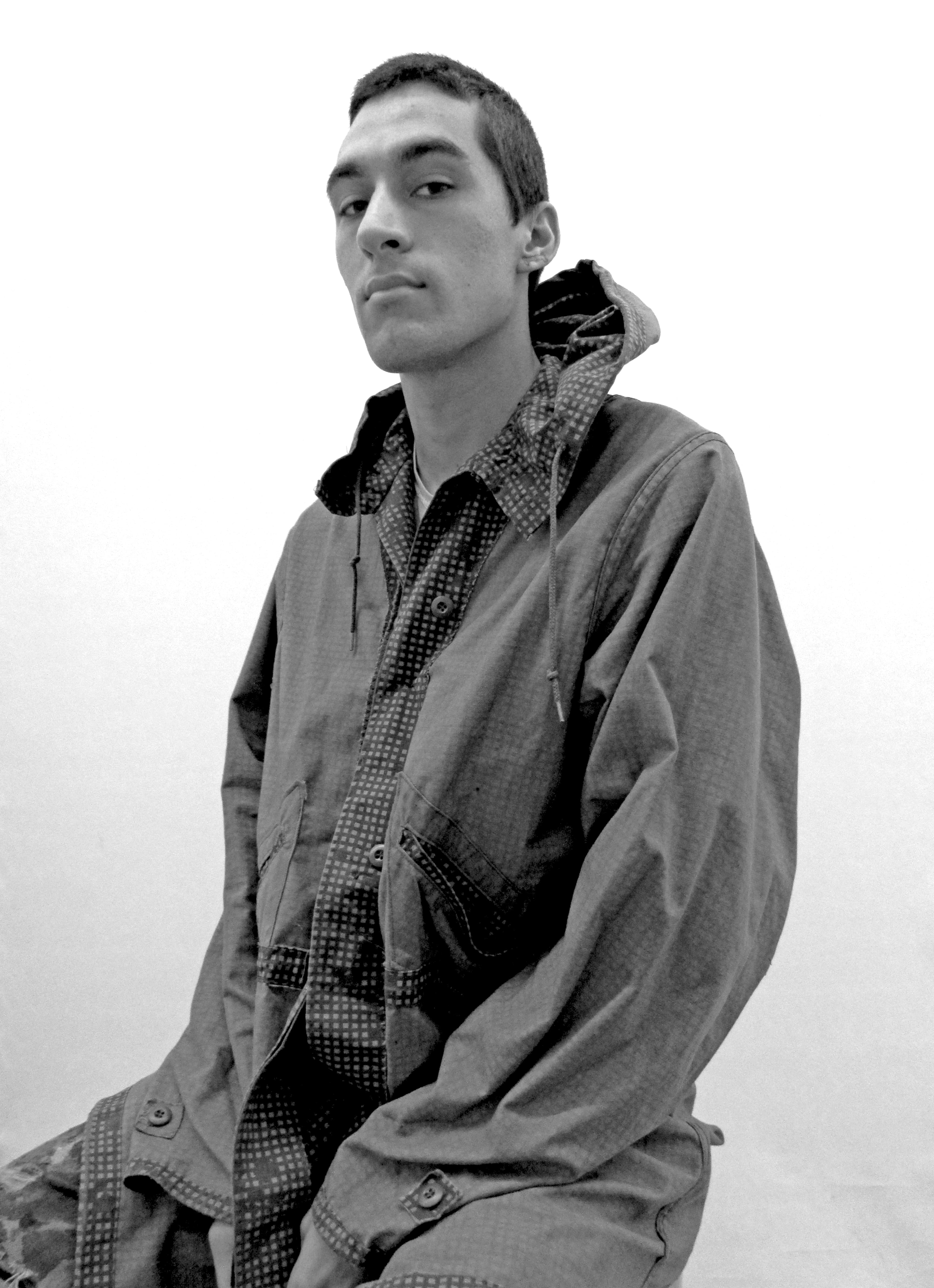 A San Francisco native, BFA Menswear Design major Justin Moreno's roots may be in the Bay Area but his inspiration for his 2016 Graduation Fashion Show collection came from a more global interest. "I was looking at photos of Afghani skateboarder girls and thought they looked completely amazing and badass skateboarding through the streets of Kabul wearing swirling floral fabric."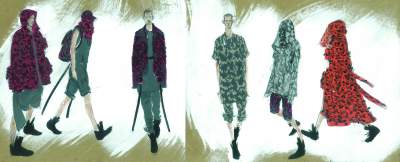 The designs combine a dichotomy of Eastern and Western traditions as well as blending the lines between masculine and feminine. "The collection is a culmination of research into vintage European military gear and garments traditionally worn in regions of Afghanistan. With all of my collections there is usually a female element which in this case manifests in the use of florals but also in symbols of modesty such as veils and semi-transparent fabrics." Drawstring pants bring a sporty edge, while oversized hoods and distressed garments provide a sense of drama.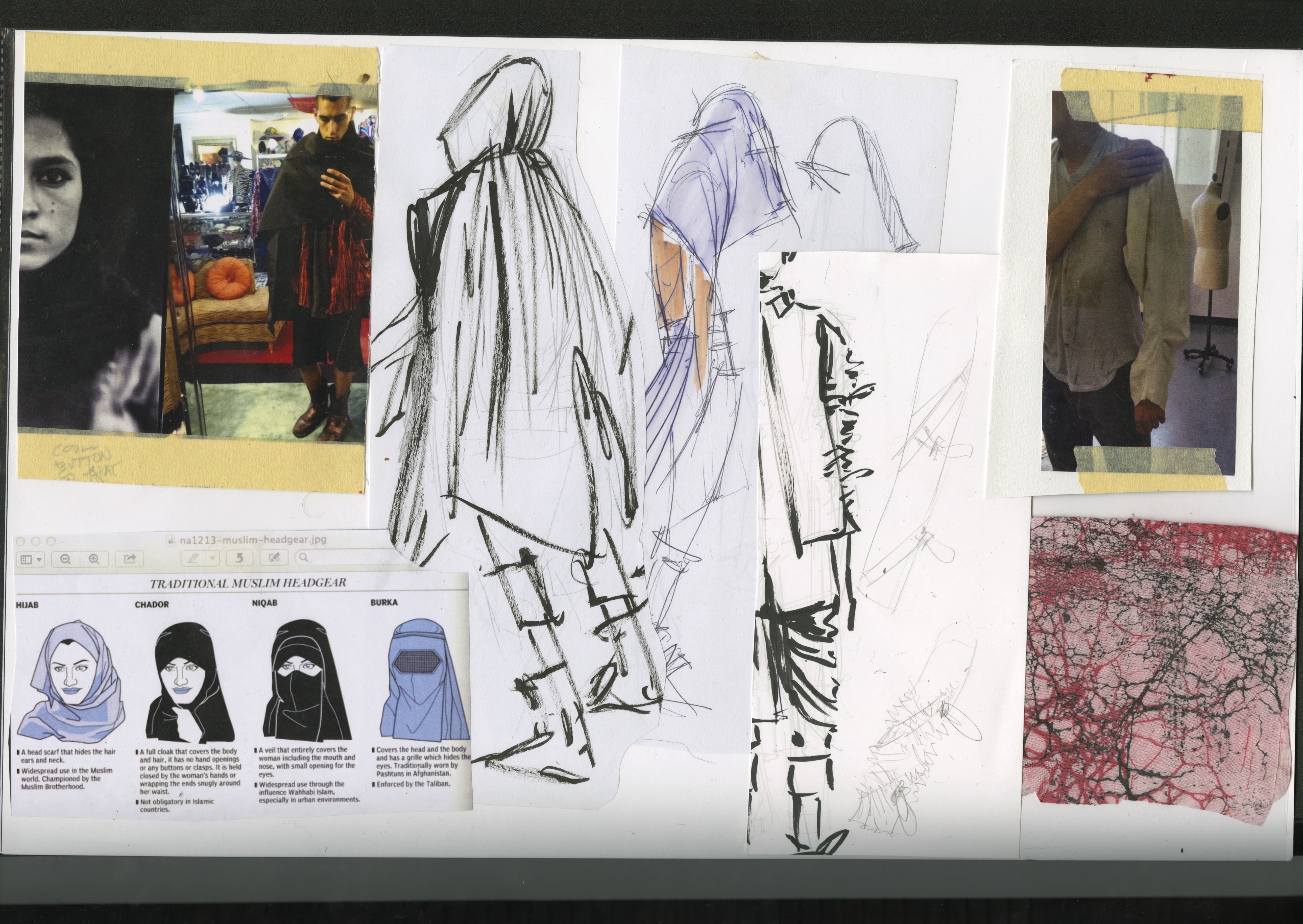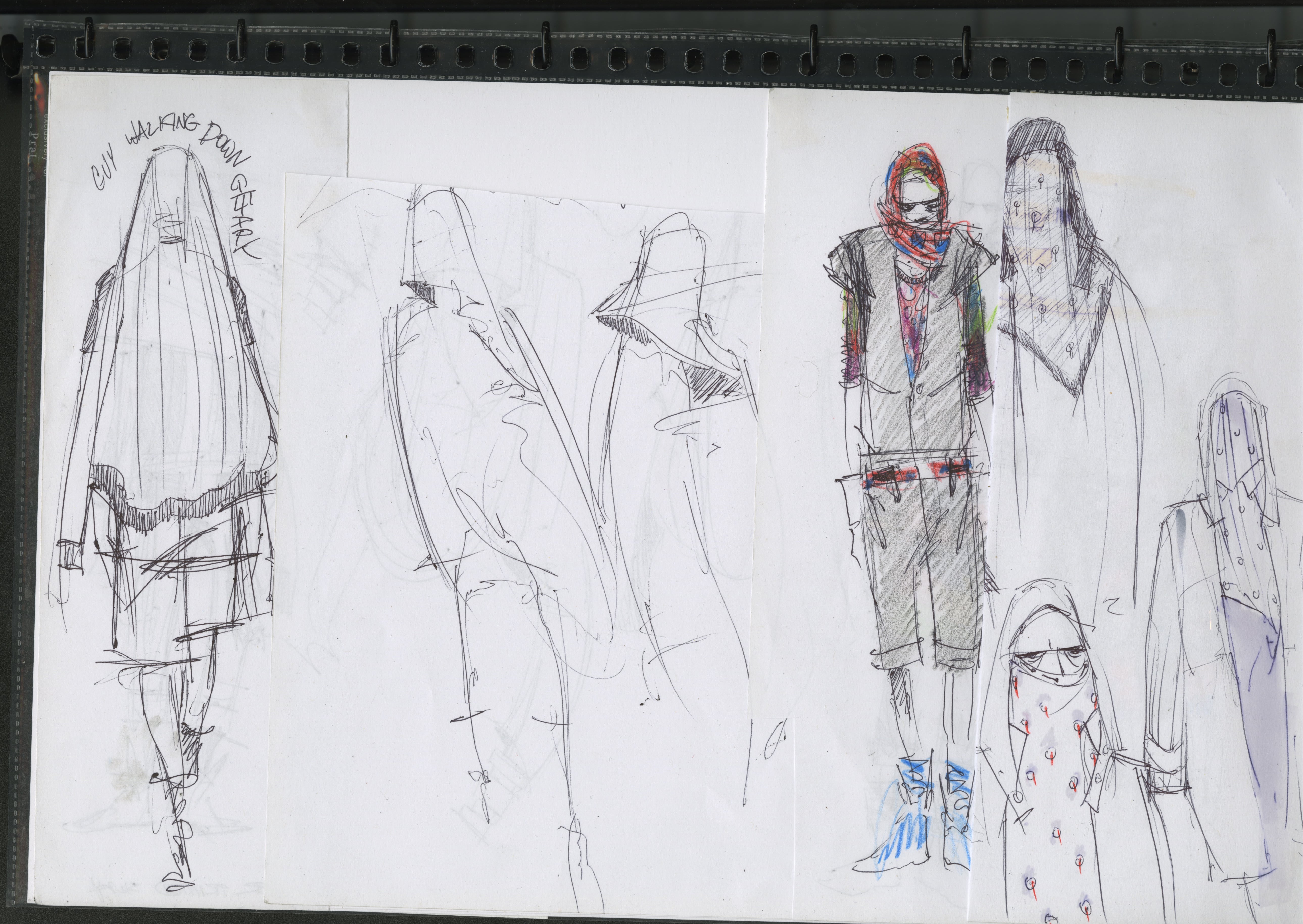 With experience working at the A.C.T Costume shop, Native Graphix Screen Printing, N.I.C.E collective and Scissors and Cloth, Moreno has developed a well-rounded understanding of clothing and textiles, which has undoubtedly played a role in the development of his debut collection.
Ignoring the cost, what [item of clothing / bag / designer] would you buy right now?
 Distressed wool plaid overcoat with fur patchwork from Thom Browne.
What is your [style] motto?
 Use personal style as tool to develop individual identity. Buy or make clothes you love, mend them as they age, and wear them until you die.
Who are your favorite [fashion] icons and why?
Leigh Bowery for his unrestrained creativity and morbidly glamorous design sense.
---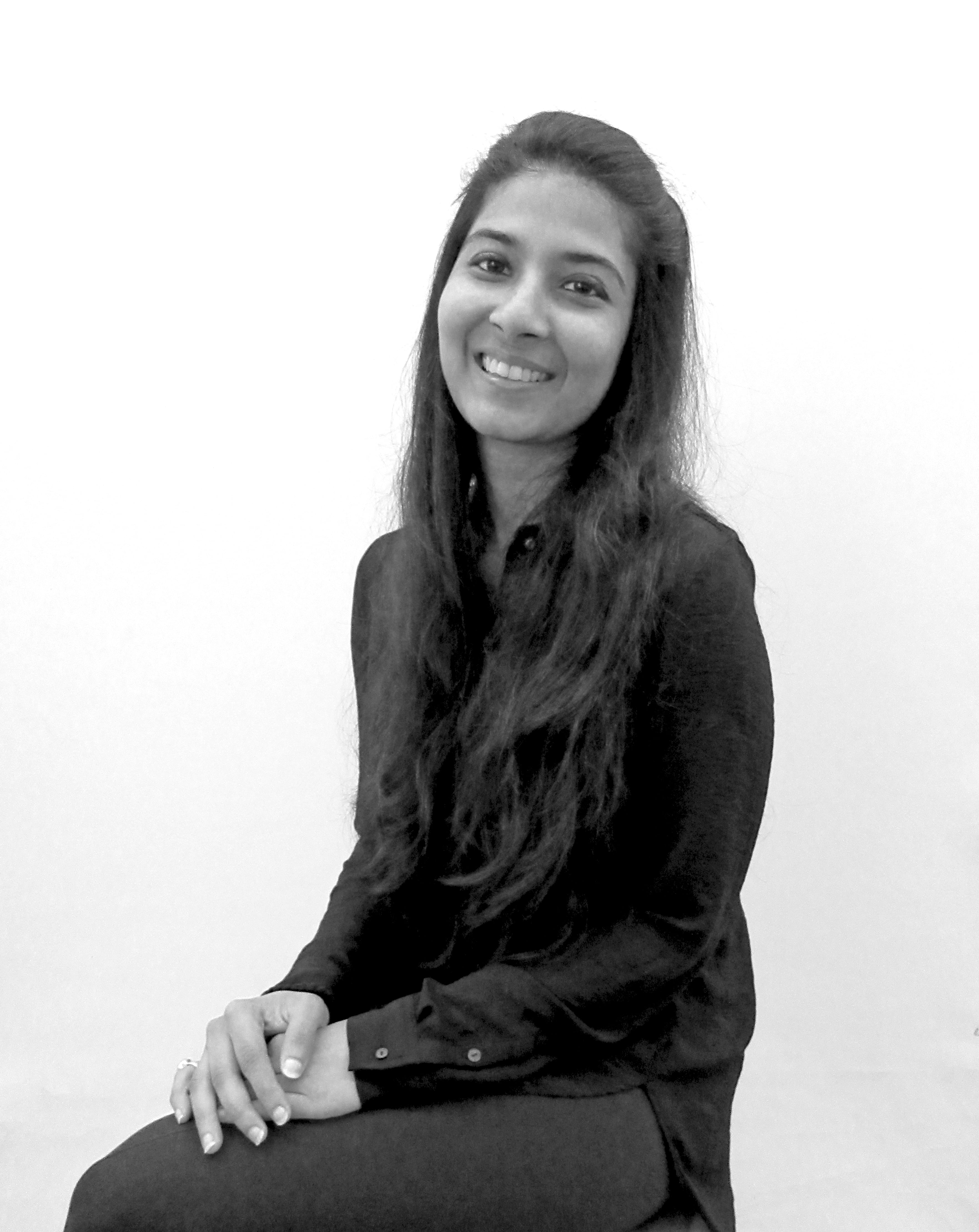 Having grown up in Mumbai India, MFA Textile Design major Namrata Bhandari was the perfect match to collaborate with Justin Moreno on his globally inspired menswear collection. Before her start at the Academy of Art University, Bhandari earned a BFA in fashion design in 2011. Outside of her studies, Bhandari has worked for Miroglio Textiles in a country known for their fabrics, Italy. On top of that, her experience also includes interning at 109F and earning the title of Assistant Designer at Linarika in Mumbai.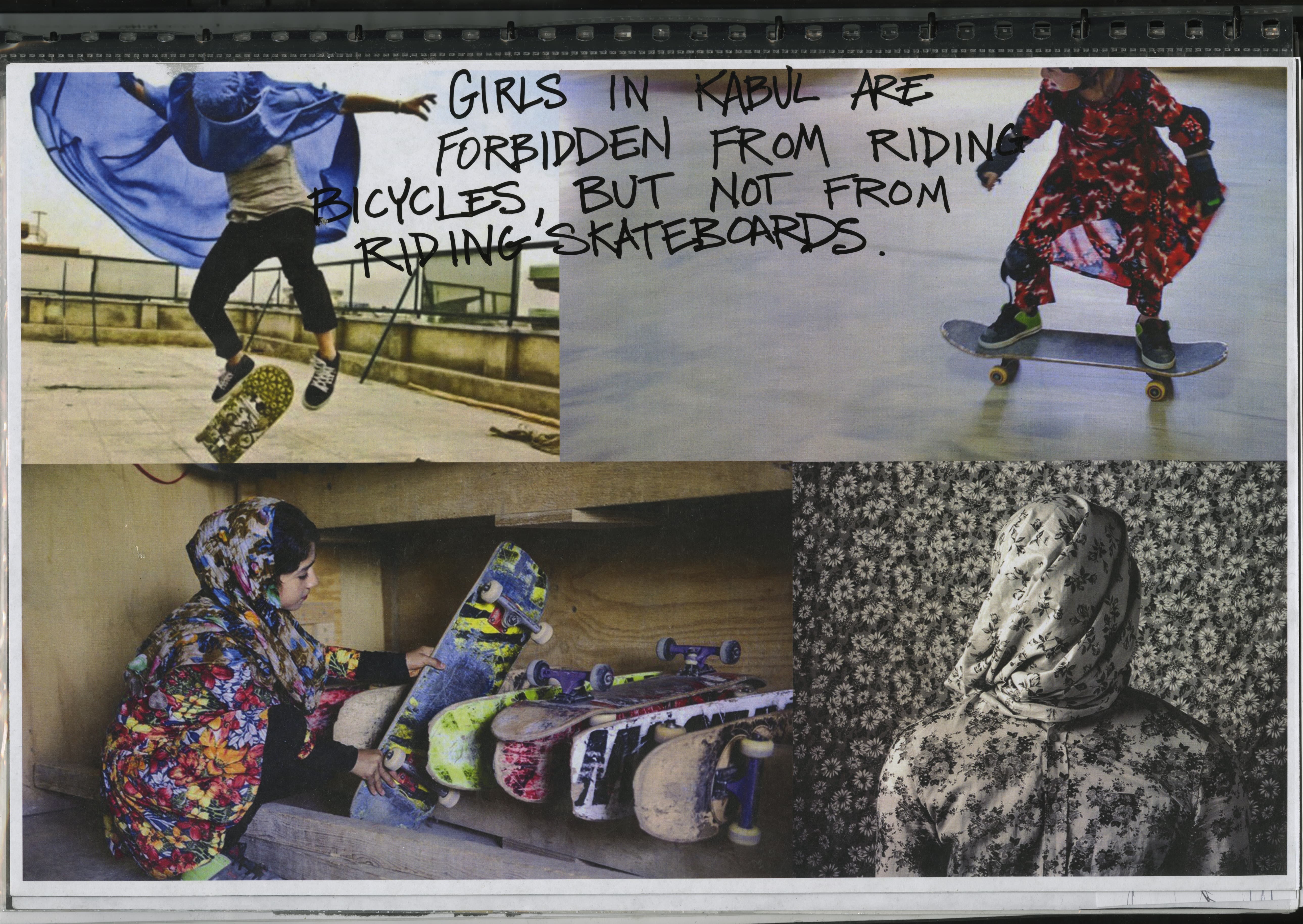 Bhandari took her inspiration for the textiles from the swirling floral fabric typically seen on the skater girls in Kabul. The florals are more abstract and stylistic than obvious, which adds a mysterious and artistic element to the collection. Unexpected romantic fabrics provide a sense of luxury to the collection. Baseball caps were constructed out of silk velvet, hoodies made of burnout French terry, and jumpsuits assembled of silk elevate this collection and take it from streetwear to streetluxe.

What is your favorite memory of being in the School of Fashion?
Finding an excuse to go browsing through Vintage stores on Haight Ashbury with friends.
What advice would you give students who want to do collection?
Start out with an open mind without getting too fixated upon a specific idea. Be flexible and willing to make changes and alterations to your original thoughts. In the end you will realize it was all worth it.
What is playing on your iPod?
James Bay, Cocoon and the Catfish.
Written by Samantha Rathman.