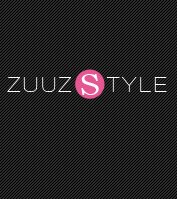 zuuzStyle is hosting a first-of-its kind Online Fashion Design Competition, with the goal of showcasing young and independent design talent in the fashion world. Winners across a range of categories will receive a prize package consisting of cash, gift cards from leading retailers, and feedback from a panel of distinguished fashion judges.
The competition is open to fashion design students and new, independent designers (recent graduates, included).
The Competition Format
There will be 3 rounds of voting: one closed to a judging panel of fashion and style heavyweights including a Hollywood producer, Project Runway finalist, and leading fashion bloggers. And two open to the public online.
Particpants must send in visual samples of their designs (sketches, photographs, video) in one of 5 categories: Women's Everyday, Women's Beachwear, Women's Accessories, Women's Eveningwear, and Menswear
Follow the jump to read more!
Current students are allowed to submit pieces from their final term collections.
Each winner will receive an amazing prize package consisting of cash and gift cards, along with the potential to pitch their design(s) to leading retailers.
Competition Timeline
The Competition runs from April 30th-May 28th, with submissions due by April 30th.
INTERESTED DESIGNERS SHOULD SIGN UP BY APRIL 15 AT http://contest.zuuzstyle.com/, with the final design submission date of April 30th. There is no fee to enter – only passion and an interest to showcase personal talent!
Further details about submissions will be made available for those who register.