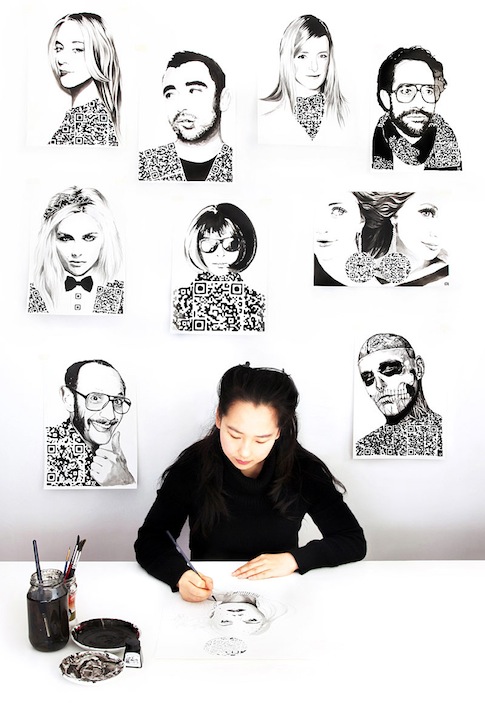 QR Codes are becoming more and more prevalent in the fashion industry — and artist Yiying Lu has taken it to an "iconic" level.
For those of you who don't know what QR codes are, they are those pixelated, clustered barcode-looking things that you may see on advertisements in magazines, street billboards, and in the subways. You can scan them with your smart phone and the result is a "Quick Response" (hence QR) that leads to some sort of site, app or other cool techie outlet.
Illustrator Lu (who also created the famous Twitter "Fail Whale") incorporated unique QR codes in 10 illustrations for Meets Obsession magazine's "10 Most Intriguing in Fashion" feature story. Her creations include the likes of the Anna Wintour, Mary Kate and Ashley Olsen, Terry Richardson, Sarah Burton, Anna Della Russo, Nicola Formichetti, and a bunch of other fashion industry folk. If you scan the QR code, it will lead you to Lu's site and you can snag free artwork.
What do you think of these techie-meets-fashion illustrations? Will you be scanning them?
[Source: Mashable]