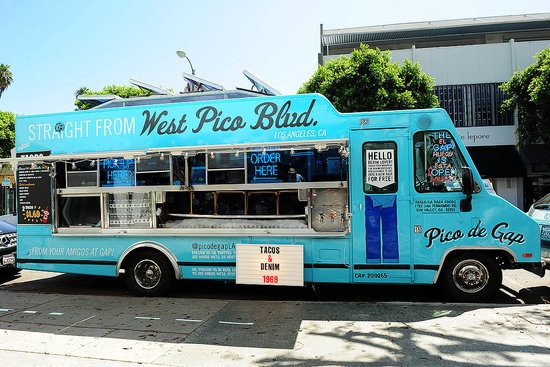 The Gap, which is usually known for it's denim, will now be known for its tacos.
They are jumping on the popular food truck trend sweeping the nation (particularly in San Francisco) and using it as leverage in an attempt to get people to shop the racks at their stores.
Their gourmet taco truck is called Pico de Gap and will serve some high-end grub to promote their newest 1969 fall denim line. The best thing about the truck are the menu prices AND the incentives: two tacos and a drink are priced at $1.69. Also, if you buy a pair of denim and go to the truck that day, you can get some free eats. Lastly, every taco you consume will get you a $20 voucher to use at the Gap.
The truck will be making appearances around San Francisco now through September 30. You can check out their full schedule at PopSugar SF.
[Additional Source: Refinery 29 SF]