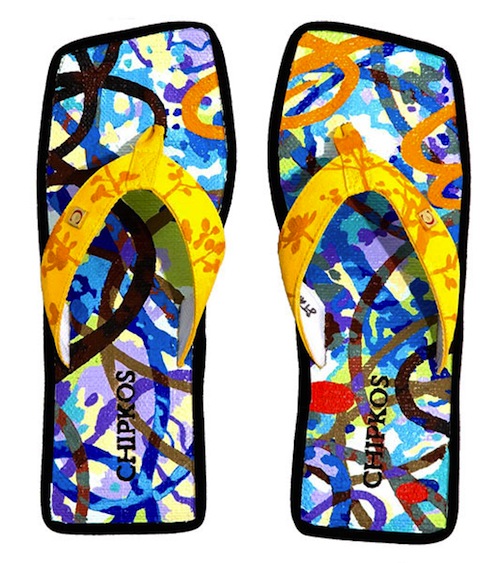 Yes. You heard that right. $18,000 for a pair of flip-flops.
Many of you probably rely on the usually inexpensive piece of footwear to get you to point A to point B — but how would you like to drag your feet in a pair that flipped and flopped the number "18,000" with every step? Before you roll your eyes — it's for a good cause.
The square-toed sandals you see before you are hand-painted by Los Angeles artist David Palmer for Chipkos. These are dubbed as the world's most expensive flip-flop and with the purchase of these sandals will protect 100,000 square feet of rain forest land. That's worth it, right?
For more info on this $18,000 project click here.
[Source: hintmag.com]