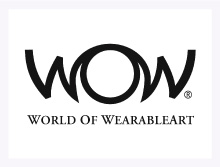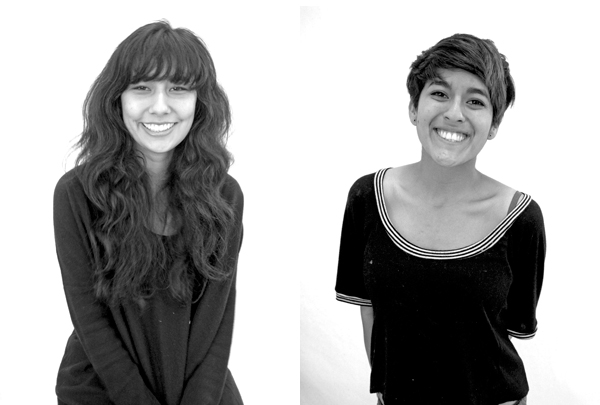 The Montana World of WearableArt™ (WOW) Awards Show, which showcases a blend of fashion, art, and theatre, held its 25th annual awards show at the end of September. WOW has become the biggest design competition in the southern hemisphere, attracting over 300 international designers each year to come together in Wellington, New Zealand to display their talent. The show itself ignites the imagination and pushes designers to look upon the body as a "canvas" in which art can take life.
Renata Lindroos and Mina Fadaie did just that. 2012 BFA Design Alumna, Renata Lindroos, collaborated with 2012 BFA Textile Design Alumna, Mina Fadaie, to create an inventive and memorable collection for the 2012 Graduation Fashion Show. Their point of inspiration for the collection was 1960s horror films. The films often gave audiences a skewed perspective, and Lindroos sought to recreate that perspective in her clothing by creating distorted shapes and silhouettes. Fadaie's prints were inspired by the artistic aesthetic of Robert Rauschenberg, one of the first artists to experiment with the process of silk-screening photographs. Renata and Mina "WOW-ed in Wellington", showcasing looks from their collaboration entitled, "Apprehension". The haunting prints and the architectural designs worked harmoniously to create looks that were truly wearable art.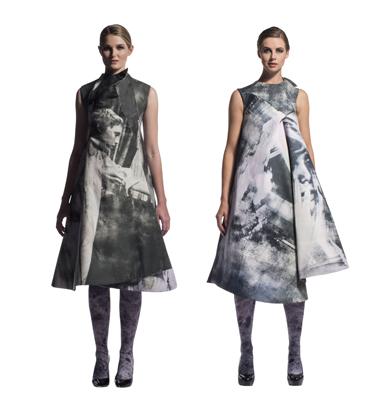 This isn't the first time that fashion students have been featured within the WOW show. 2008 Alumna, Liina Gruener, BFA Fashion Design, and Marjorie Cox, BFA Textile Design, won World of WearableArt Awards during the 2008 competition that took place in Wellington, New Zealand. Gruener and Cox used cherry veneer, plywood, industrial wool felt, cotton, and ceramics to create their beautifully crafted wooden dresses. Their inspiration stemmed from wooden toys, 3D puzzles, Alice in Wonderland and Swedish ballet costumes. The looks they created earned them the title of runner up for the 2008 Architecture Section Winner, Student Award.
"The success of WOW® has always been dependent on new designers participating, and we've spent considerable time traveling to the US, Asia and Australia to encourage fresh entrants," explains Suzie Moncrieff, WOW® Founder and Director. "We're delighted to see many international entries coming in, particularly through the Academy of Art University in San Francisco."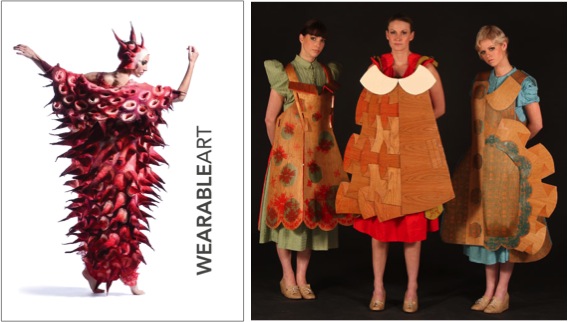 Suzie Moncrieff recently visited the School of Fashion to share some of the most memorable Wearable Art pieces as well as promote and inspire students to enter their own creations for the upcoming 2015 World of Wearable Art Awards Show. "I am a great believer that everyone has a creative side and WOW gives people an opportunity to discover that," said Moncrieff. She explained the parameters of the competition and urged students to create pieces that harness innovation, originality, and uniqueness of materials. The Wearable Art entries pass through three judging steps to ensure that the garment both moves well and can hold up through multiple transports and fittings for the show.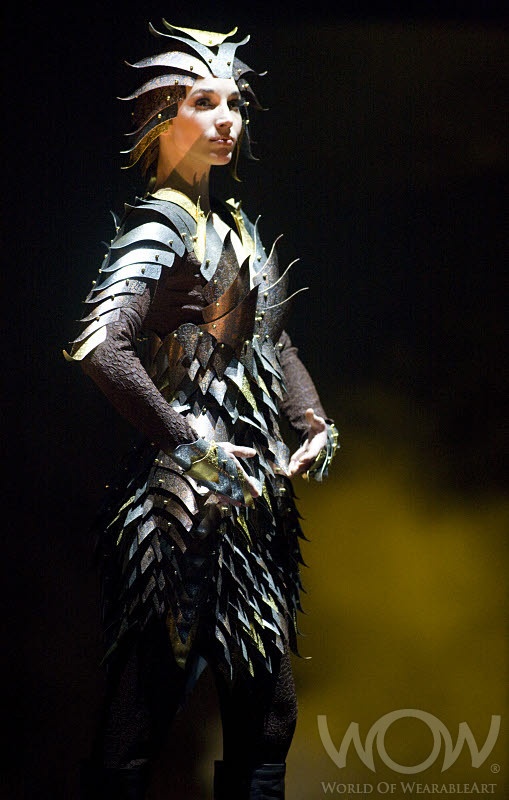 Alongside Suzie was 2003 BFA Fine Art/Sculpture Alumna, Lynn Christiansen, who is a veteran when it comes to the World of Wearable Art Show. Lynn spoke about how she got her start in wearable art by collaborating with the School of Fashion to create intricate metal work pieces that would walk the runway at the Graduation Fashion Show. After graduating from Academy of Art University, Lynn had the opportunity to expand her talent in wearable art by working with world renowned designer, Jeremy Scott. She found herself wanting to further push the boundaries of her metal work–that is when she discovered WOW. She was "blown away" by the talent she saw at the Awards Show, which only propelled her forward–the more bizarre, the better. "It is actually good to not be fully satisfied, because it pushes you to do more the next time," Lynn explained. Since 2007, Lynn has entered a total of eight garments in the WOW Awards competition. One of her entries, entitled 'Horridus,' was award the Runner-up title to the Supreme Award in 2010. Lynn continues to encourage artists and students to enter the competition and push themselves creatively. "Do it," she says, "You wont regret it. There is nothing like it. You will have great opportunities and meeting amazing people."
For additional information about WOW and competition entry,please visit – http://worldofwearableart.com