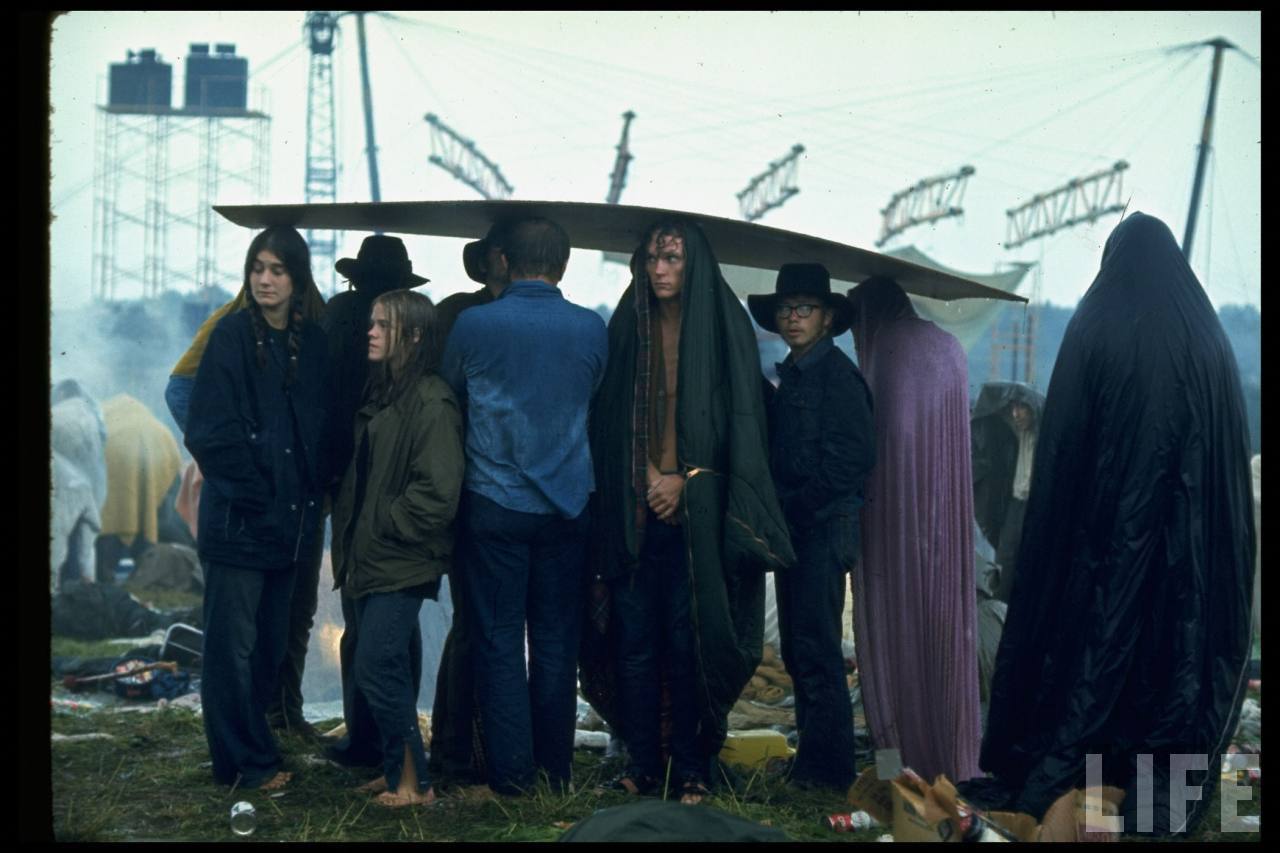 Photographer John Dominis took this photo of a bunch of folks using a piece of plywood as an umbrella at the famous 1969 music and art fair. They definitely put the "wood" in Woodstock.
I wonder how it smelled under that.
Make sure you keep track of our inspirational photographic "Woodstock Reminiscence" series. Click here for more.
To browse the Life Magazine photo archive, click here.