In most circles, tech has something of a reputation for being a "boys club" dominated by hoodies and "the power sock". Be it the new focus on fashion or a growing number of clothing-inclined CEOs, however, were starting to see a rise in the number of female execs getting recognition for their contributions. Here's a roundup of five kick-ass women who are bringing a much needed woman's touch to the fashiontech industry.
Amanda Curtis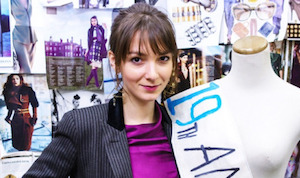 Amanda Curtis is best known as the co-founder and CEO of Nineteenth Amendment, a platform that's modernizing the fashion industry by combining a "patent-pending virtual studio optimized for social media and consumer data aggregation with an on-demand US manufacturing service that young and emerging talent needs to bridge the gap between design and delivery." As a designer turned entrepreneur, Curtis experienced firsthand how trying it can be to break into the fashion industry. After showing at New York and London Fashion Weeks, she redirected her time and talents to creating technology that would lead to a positive impact on the fashion industry. Nineteenth Amendment was born as a way to help designers break into the fashion industry while growing manufacturing in the USA.
Yuli Ziv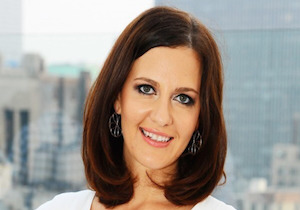 Yuli Ziv has quite the resume. A serial entrepreneur and founder of Fashion 2.0, the first digital fashion meetup; founder of the Fashion 2.0 Social Media Awards, and CEO of Style Coalition, the leading platform for influencer marketing, Ziv is providing brands direct access to top online influencers for innovative multi-channel social media campaigns. In addition to her business success, Yuli is also the author of Blogging Your Way to the Front Row, a must read for any fashion industry hopeful.
Liza Kindred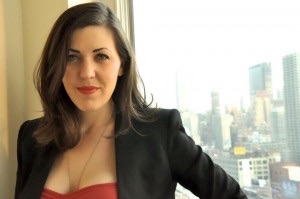 Liza Kindred helped put fashion tech on the map. She publishes a monthly report that details the current state of fashion tech and in 2011, she founded Third Wave Fashion to bring her in-depth knowledge of technology to the world of fashion. Kindred is a self proclaimed obsessor of technology and how it's shaping the future of commerce and the world of fashion. So obsessed that she sat down and penned a book on the subject: The Third Wave of Commerce: How We Buy Now.
Liz Bacelar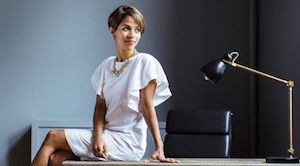 Liz Bacelar "cultivates community" and highlights global fashion tech companies. A former Emmy-nominated CBS Newsproducer, she brings together her considerable fashion Rolodex and tech founders to meet at Decoded Fashion, the top global event series focused on connecting emerging technologies and taste-makers in fashion and beauty. Its groundbreaking summits in New York, London and Milan are produced with top industry partners including CFDA, British Fashion Council, and IMG.
Laura Zapata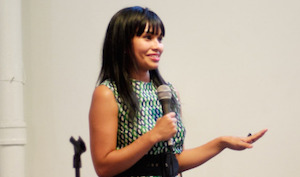 Laura Zapata is co-founder of the Future of Fashion Startups series, an ongoing mission dedicated to connecting emerging startups with industry professionals in fashion such as Refinery 29, Teen Vogue, Lerer Ventures, Stylitics, Stylyt, Bib + Tuck, and Kaleidoscope. Zapata is also founder and editor of Fashion Digital Daily, which reports on the latest fashion digital news, featuring standout sites, services, and apps in the startup space, getting the word out on the movers and shakers in the world of fashion tech.
Written by Jacqueline Wray, BA Fashion Journalism (Originally Posted to Tumblr.com)