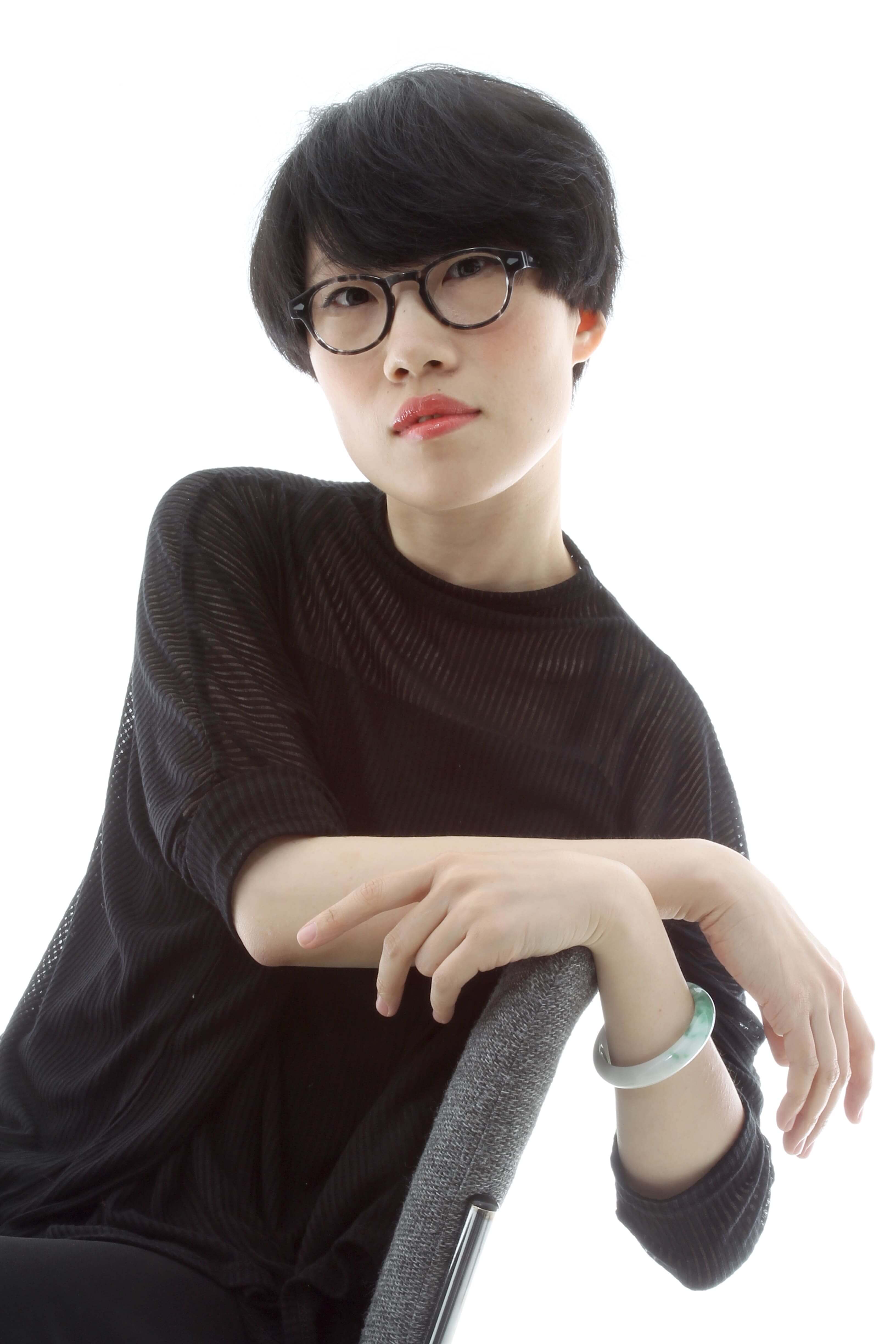 Jingci Wang, MFA Fashion Design, was born in Hei Long Jiang province, China. She relocated to Qin Huang Dao, China where she grew up. She completed her Bachelor of Arts in Fashion Design in China and worked at Starview Trading Limited where she designed lingerie, underwear and sleepwear collections. She won the second prize for the Bosideng scholarship, the Okawa Textile Company Competition Finalist Award, the 3rd Gunze Fashion Design-China T-shirt Recognition Award and the Triumph Inspiration China National Competition Finalist Award. While working toward her graduate degree, Wang worked at Dan group in San Francisco where she assisted in designing women's wear collections. In addition, she collaborated on a menswear collection with other designers showcasing at 2014 Mercedes-Benz Fashion Week in New York.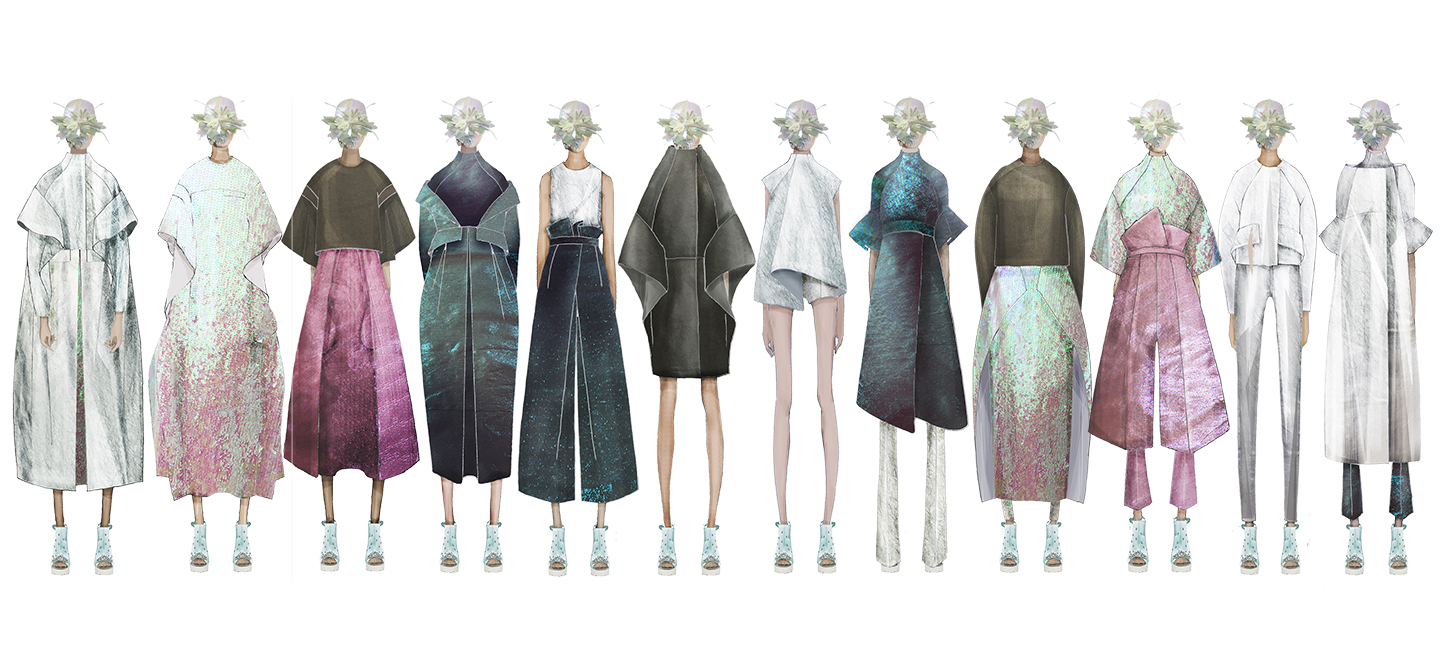 Wang, in collaboration with Max Lu MFA Fashion Design, uses high quality fabrics and new materials such as lame, metallic, leather, and sequin to present the collection. Wang and Lu sewed 3D samples of leather to test the weight to see if they can sew it onto lighter materials. "We wanted to combine the hardness and softness of fabrics to bring the balance of harmony and express vagueness and clearness of a blurry dream," said Wang.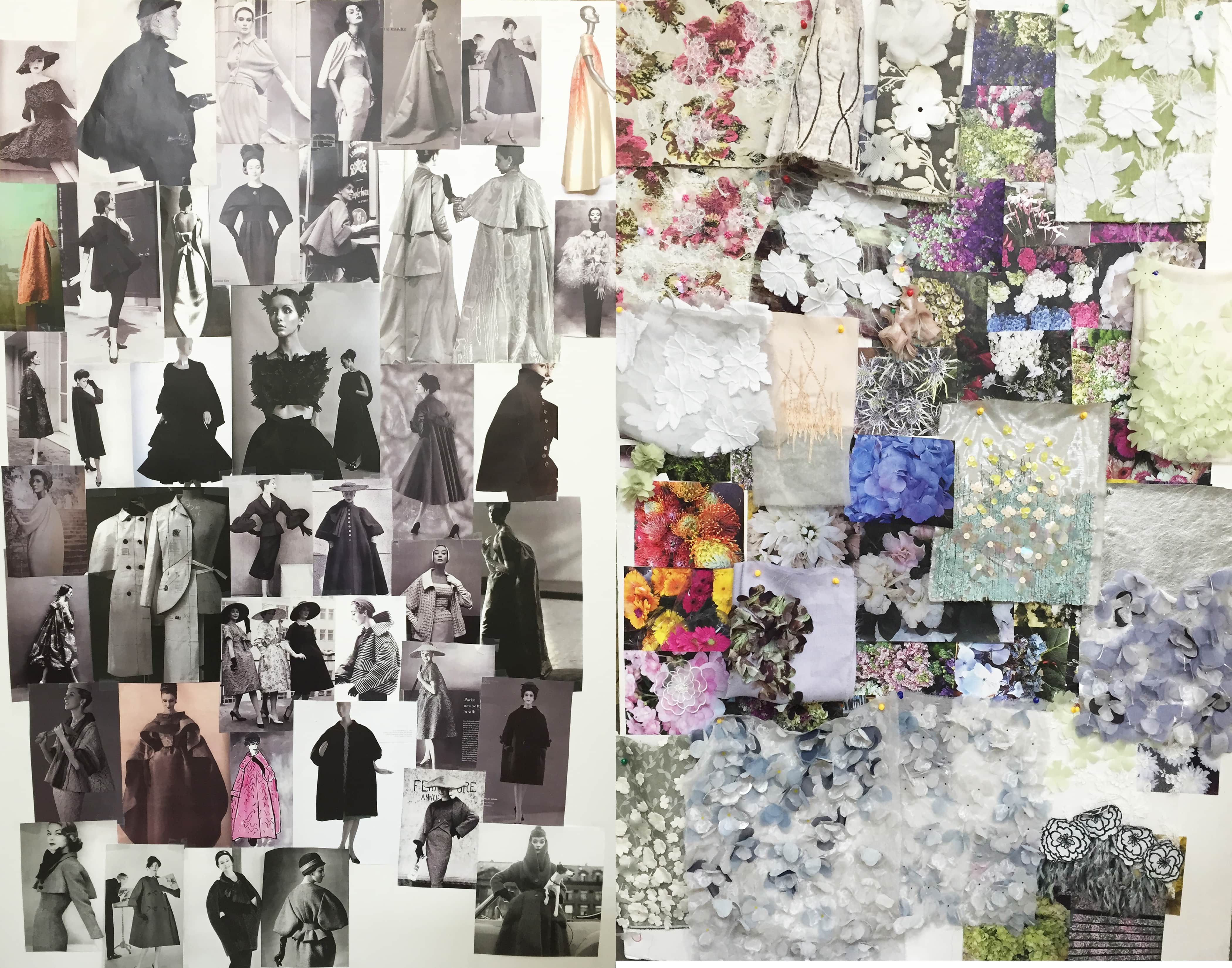 Fashion School Daily: What is your favorite memory of being in the School of Fashion?
Jessie Wang: I love working on the collections with my classmates everyday. We work hard together. We eat together. We say good night to each other when we go home.
FSD: What is your style motto?
JW: Be yourself! Do what you want.
FSD: Which talent would you most like to have?
JW: A really good memory. I always admire the people who have a good memory.
Written by Yuna Choi, BFA Merchandising