Originating from an innate obsession for the ocean and fluidity in art, comes the second online art exhibition from the U.K.'s Whytt magazine, "Beauty In Wonderland." Shining "a spectrum of light on the core values of sustainability and education, flourished by illustration, design, and sculpture," the curators and collaborators worked hard to advocate raising awareness and create a huge social impact for the preservation of marine species.
The showcase themed "21 Wonders of the World" that runs online from Oct.1 to Nov.26, featuring the works of 10 artists of varying mediums:
Nikoline Liv Andersen, Danish artist who plunges into the realm of prismatic reflections with 3D sculptural installations sparked by engineering and interaction experience.
Sarah Tompkins, whose works disclose her feelings of displacement in a series of oil paintings, developed as a means of confronting a prolonged period of severe illness and loss in her personal history.
Danny Roberts, an award winning illustrator and Academy of Art University alumnus whose twilight space of concept art and graphics conveys a global renaissance.
Jason deCaires Taylor, qualified underwater naturalist who founded the world's first underwater sculpture park, situated off the west coast of Grenada in the West Indies.
Studio Job, Job Smeets and Nynke Tynagel founded Studio Job in 2000. The studio was established in the true essence of the Renaissance spirit – where traditional and modern techniques are combined to produce once-in-a-lifetime objects.
PangeaSeed, forges a synthesis between creative expression, nature, and society to (re)connect individuals and communities with our planet's most important ecosystem by following our core values of sustainability, education, ecology, and design.
Zoe Bradley, whose paper dress grew organically from hand pleating large pieces of paper. This started her on a progressive and continuing journey of creating intriguing sculptures in unexpected materials.
Hari & Deepti, Graphic designer Hari Panicker & trained artist and interaction designer Deepti Nair begun experimenting with their unique approach to illustration and crafts in 2010. Hari & Deepti's key implemented factors in design are Paper Paint & Pixel, believing 'Paper is alive' using cut out paper, light boxes and LED strip lights.
Natalie Shau, the mixed media artist and photographer, who transports you to a hybrid of fairy-tales imbued by digital drawing and photography, screened internationally.
Tristan Eaton, started pursuing street art as a teenager, painting everything from billboards to dumpsters in the urban landscapes of the cities where he lived, be it London, Detroit, or New York. A pioneer in the field of graffiti and designer toys, he has worked with toy-production Kidrobot designer, Paul Budnitz, Game of Thrones and PangeaSeed Foundation.
We spoke with Danny Roberts, who enrolled in Academy of Art University's Fashion Design program in 2005 as an online student, about his circuitous path to success, which included starting his own fashion line at a young age. He has since founded his own company, Igor and André, where he serves as the creative director and his brother, David Roberts, handles the business side.
Asked what sparked his interest in fashion, he said: "It happened a little bit by accident. In junior high my friend helped me build a skateboard press, and I started a skateboard company, which was basically just me making, shaping, and painting skateboards for all my friends.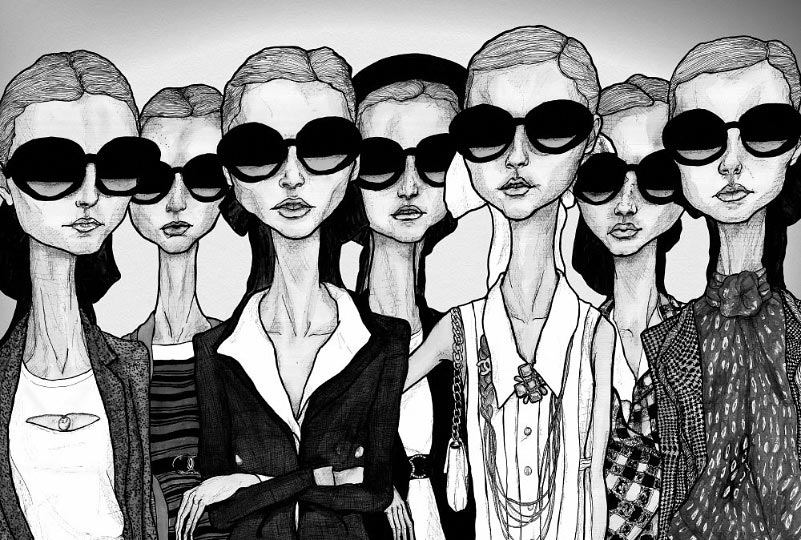 Since every skateboard company needs some appeal I started making iron-on shirts and sweatshirts. The summer going into my freshman year of high school, I had a summer construction job in order to get enough money to make my first screen printed order of clothes. After that I learned how to do my own screen printing, and I became interested in how to create custom clothing. By my senior in high school the skateboard company had turned into just a clothing line that I was selling at school and through local stores. I started teaching myself how to sew and made a handful of dresses for my friends. I knew my garment construction skills were still very poor, but I still had hopes of my clothing company taking off, so I enrolled at the Academy of Art University to pursue fashion design."
"Online school was a great fit for me," he added. "I could work at my own pace, and so I ended up really pouring into my school work and working night and day on it. The first few classes were fashion illustration classes, and that is where I really fell in love with illustration.  I learned how to draw during my time at school there. My teachers encouraged me to pursue fashion illustration, so I took their advice and shifted my focus from fashion design to fashion illustration."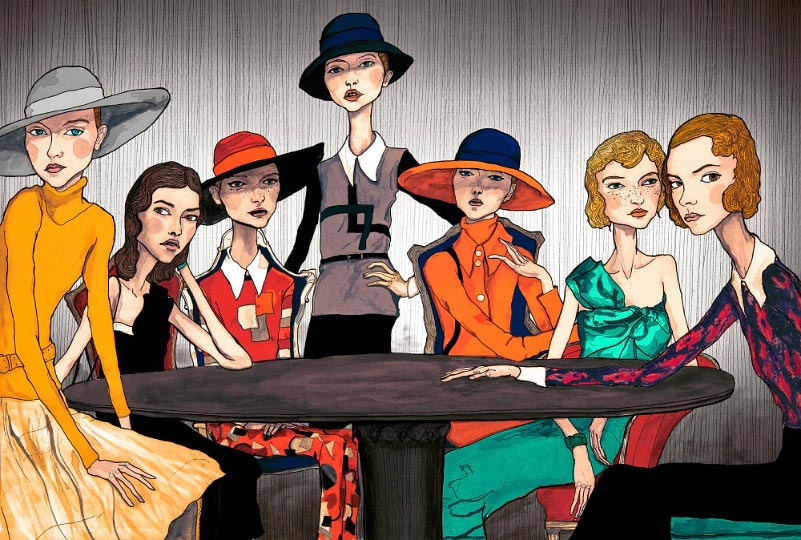 Asked about his current business, he said: "Igor + André's main focus is fashion, art, and fairytales. I have found that fashion is a great gateway into storytelling and fantasy. I feel that each designer is designing for his or her own characters, and each collection tells its own unique story. I think it's this that fascinates me so much about fashion. On the note of fairytales, my brother David and I are currently wrapping up the third draft of our first novel, which we are hoping to get published next year."
This versatile talented Academy alumnus also worked on "Full Frontal Fashion'' on the Sundance Channel for a few seasons, covering Fashion Week by doing fashion illustrations of his favorite looks. He is bullish on the art of illustration, which has sometimes seemed to go out of style in this photography-heavy age.
"Growing up, I always loved the old illustrated Vogue and Harper's Bazaar covers," he said. "When I got out of school I really wanted to help bring fashion illustration back. I think the development of new technology has allowed for good photography equipment to be accessible to anyone.  Also, with how much control we have in the post-production processes, it makes it a lot easier to create near perfect images with photography. But I think what has allowed space for fashion illustration to come back is the fact that people are drawn more to imperfections, because this is something that mimics our lives. The more perfect the image, the less people can connect with it. Also the rise of social platforms has helped revive fashion illustration. I can self-publish my work online and have it seen by millions of people and brands."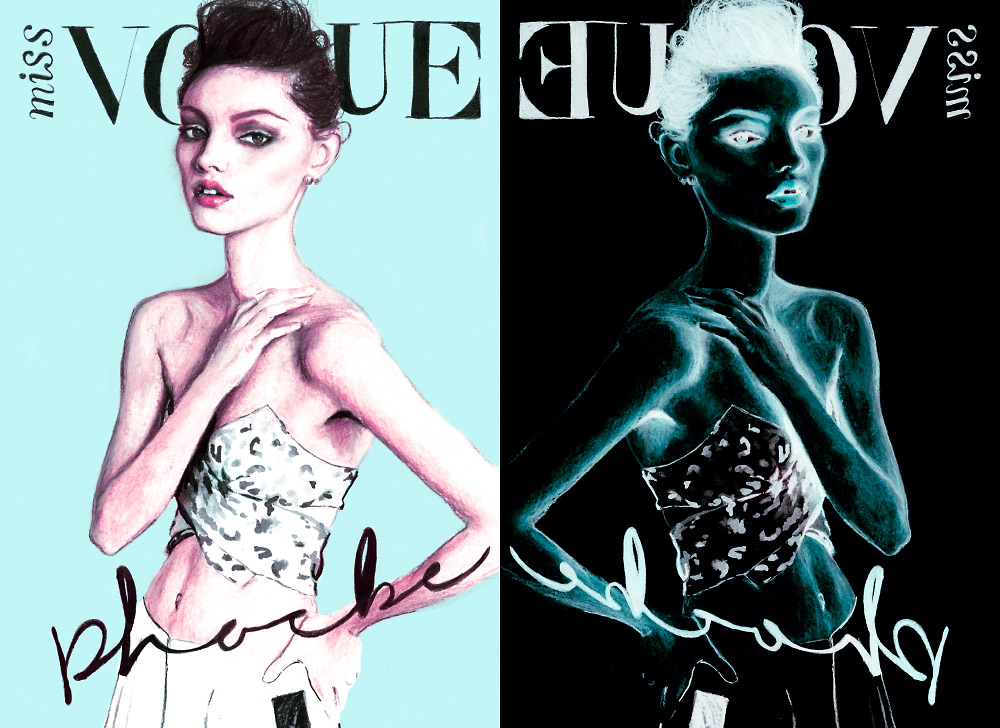 Text by MA Fashion Journalism student Faye Harris, with additional reporting by Paul Wilner.
A version of this piece, in part, originally appeared on HuffingtonPost.com