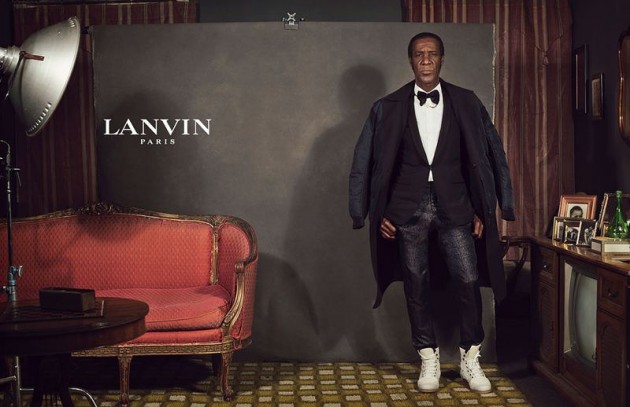 An image from the Lanvin Fall 2012 campaign. Photo by Steven Meisel.
Lanvin had the fashion world buzzing over their Fall 2012 ad campaign that featured real people in lieu of models. They found men and women on the streets of New York – ranging in age from 18 to 82, with occupations that varied from making hats to waiting tables – and dressed them up in the Fall collection. "The day before the shoot I met them all. It was an unforgettable experience to meet with these beautiful people," recounted Lanvin creative director Alber Elbaz. And now he's sharing that experience with the world.
The Fall 2012 campaign video features the non-models sharing tidbits about themselves – past experiences, anecdotes, hopes and dreams. It gives a brief glimpse at the unique individuals who were scouted not only for their look, but also for that certain je ne sais quois that they possess. "It's beyond visual. Sure they might have great eyes or features, but it's more about their presence, their ownership of their own individuality," casting director Zan Ludlum told CNN.
The video is humorous and heartfelt, not to mention the clothes which look absolutely amazing. Follow the jump to watch the vid and learn more about the stars of the campaign!