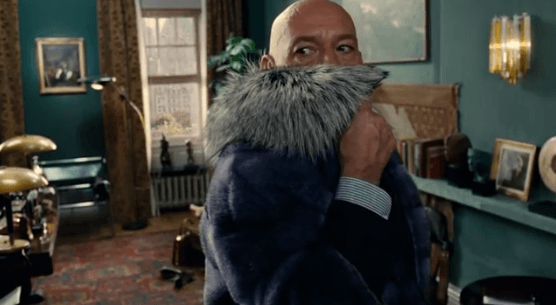 Last night at the Cannes Film Festival, Prada debuted a special project – their first short film. A Therapy, directed by Roman Polanski (The Pianist, Rosemary's Baby), features performances by Helena Bonham Carter and Sir Ben Kingsley, as well as a stunning Prada fur coat. Bonham Carter plays a troubled socialite, and Kingsley her psychiatrist. She begins to explain a startling dream, but the psychiatrist's attention is fixated on the purple fur coat casually hanging on the coat rack. Eventually he cannot hold back any longer, and he pulls the coat over his shoulders – "Prada Suits Everyone" the tagline reads.
The joking nature of the film is perfectly in line with the house's aesthetic, "It's very refreshing to know that there are still places open to irony and wit and, for sure, Prada is one of them," said Polanksi.
Follow the jump to watch the film!
Source: The Telegraph