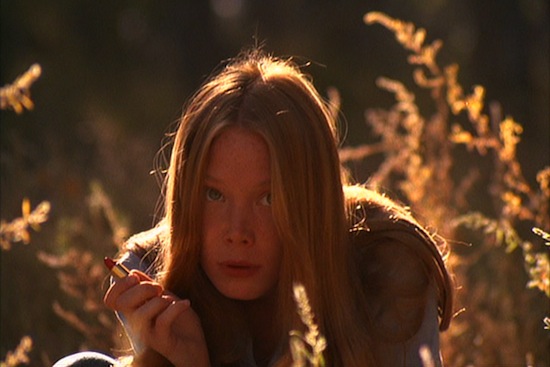 Known for his distinct visual directing style and iconic movies, everyone should at least have one Terrence Malick movie in their library. Perhaps you would enjoy 1973's Badlands a story about a young couple on a crime spree starring Sissy Spacek (pictured above) and Martin Sheen or maybe something like 1978's Days of Heaven starring Richard Gere and Brooke Adams as a poor couple that goes out to the Texas panhandle to work for a wealthy farmer. Then there's The New World, one of his newer films starring Colin Farrell and Q'orianka Kilcher as Captain John Smith and Pocohontas — but don't expect any Disney-esque musical numbers or friendly raccoons in this version.
Then there's his latest piece of work, The Tree of Life — which has been getting mixed reviews at the Cannes Film Festival. The movie is about — well — why don't you just watch the trailer:
The trailer leaves much to your own interpretation but it's visually appealing — just like all his other movies.
The Tree of Life opens in New York and Los Angeles on May 17 and June 3 in San Francisco.