Last Month, the School of Fashion hosted David Neville and Marcus Wainwright from Rag & Bone as well as Andrea Linett, creative director of eBay fashion. They talked about their experience in the industry and talked a little bit about the vitaminwater Color Collection Contest.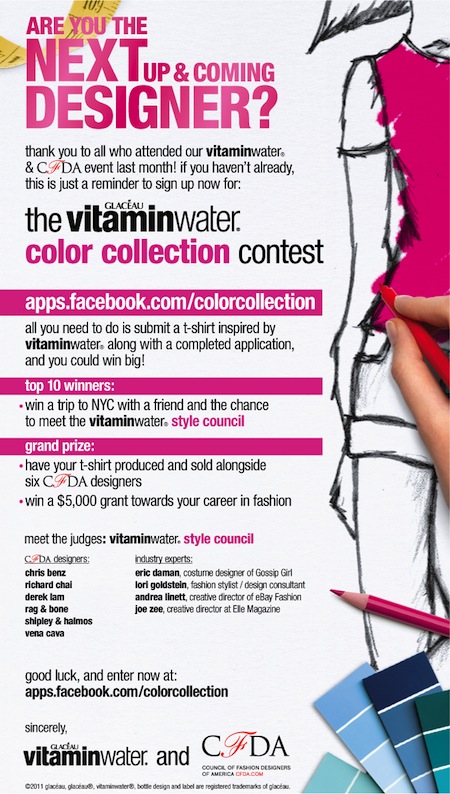 Partnering with the CFDA, vitaminwater is inviting students to design a T shirt that could be produced and sold alongside designers from the CFDA (like Rag & Bone, Richard Chai, Derek Lam, and a host of others) as part of the vitaminwater® color collection. The winner also will receive a $5000 grant to kick off their fashion career.
The end of the semester is right around the corner so perhaps you should start working on a design and submitting your sketches! Entries will be accepted until July 15, 2011 so submit while you can! For full details, visit apps.facebook.com/colorcollection — you can also watch the video below:

Good luck!