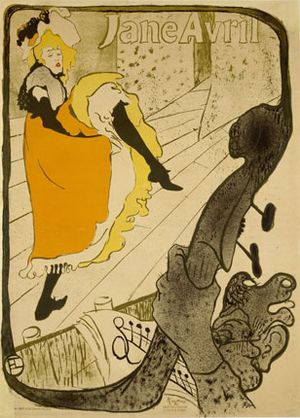 It's no secret that Henri de Toulouse-Lautrec is one of the most respected artist in history — and he is probably most known for his portrayals of the dancer Jane Avril (a.k.a. "La Mélinite" — a nickname based on an explosive).
The two were an interesting pair. Avril became the subject of an entire collection of portraits, prints, posters and studies that would eventually become pieces of priceless art.
That said, if you happen to be in London this summer, perhaps you should make your way to the Courtauld Gallery for the exhibit: "Toulouse-Lautrec and Jane Avril: Beyond the Moulin Rouge". Running through September 18, it is the first solo exhibition in Britain for the artist in 20 years.
If you can't make it to London, it doesn't hurt to do some of your own research on Toulouse-Lautrec and Avril — it is a very interesting story. You can start by reading this article in The Independent.