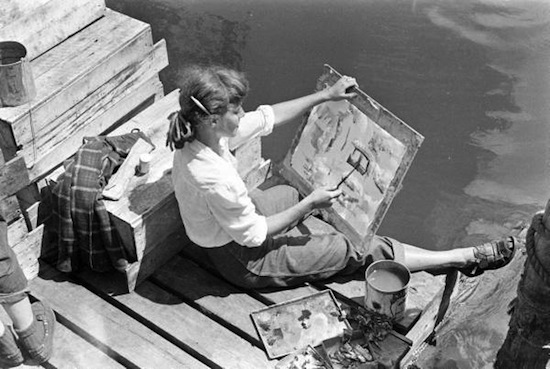 On Monday we kicked off the summer semester with this vintage art school-y picture and we asked you where it was from. It's not the most "fashionable" picture, but it does capture the summer art school vibe.
Nonetheless, the picture is from Life Magazine and was taken in August 1948 by Wallace Kirkland at Saugatuck Summer Art School.
Lita Teplitz was the closest in getting all the answers correctly. Congrats! That's two in a row for her!