Today's edition of Fashion School Daily's Who's That? Contest pays homage to an industry legend you may have never heard of – until now. In case you don't know the drill, we give you a photo of the famous face in question, along with a few clues, and it's your job to guess who it is. Leave your answers in the comments below!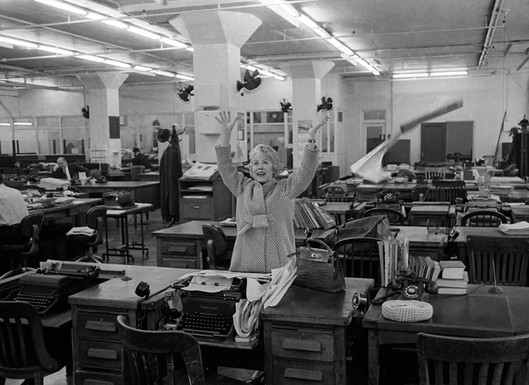 Photo Courtesy of WWD Archive.
Clue #1: She once wrote of an Yves Saint Laurent collection, "What a relief to write at last that a fashion collection is frankly, definitely and completely hideous." Needless to say – she spoke her mind.
Follow the jump for the rest of the clues!
Clue #2: She worked closely with fashion illustrator Joe Eula.
Clue #3: There is a CFDA Award named after her. Hint, hint.
Good luck guessing – we'll reveal the answer on Thursday!