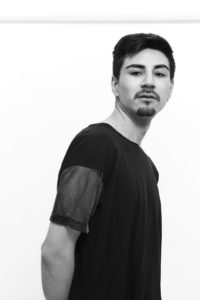 "I think fashion is one of the highest forms of art created," said B.F.A. fashion design student Isaiah P. Garcia. And his collection certainly looks like it. Garcia's innovative technique, made up of free-flowing, organically shaped plastic overpieces filled with dyed hair gel, showcases his former artistic background as a painter. His alternative to fabric was meant to channel the fluidity and movement of water, which inspired his collection.
Before enrolling at the School of Fashion, Garcia took painting classes at a community college. The desire to paint stemmed from a need to express his emotions during a time of mental transition. Painting challenged his artistic limits and encouraged him to break his self-induced boundaries. Growing up in a small town, he claims his art was all he had. He sold his paintings at farmers markets before realizing he could channel his artistic contribution into the world of fashion.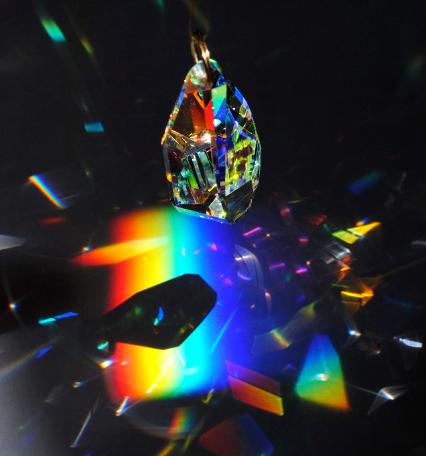 Each overpiece is made by hand. Each piece has to be individually measured, cut into shape, filled with dye, and then sealed with heat. The process is incredibly time consuming and meticulous, making each overpiece have its own custom construct.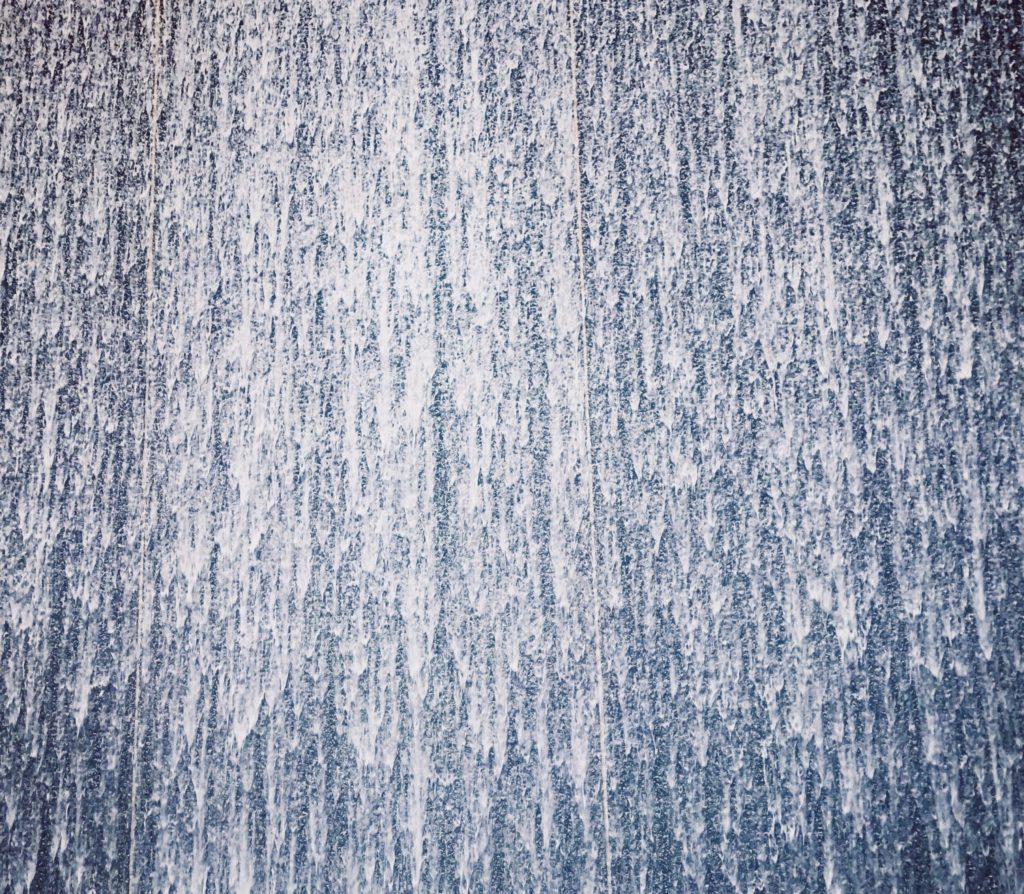 Garcia was fascinated by water's absence of natural color, and the fact that it gains any form of color through light alone. The dyed gel inside the plastic can move and transform shapes, mimicking the fluidity of water and resembling water ripples. The forms of fine crystal glassware inspired the silhouettes of the collection. Asymmetry is a common aspect of each look, reflecting the unique properties found in the finest crystal collections.
Follow Isaiah Garcia on Instagram: @IsaiahPaul
Words by Adriana Georgiades, MA Fashion Journalism