"I think a really nice garment is based on the fabric," said B.F.A. student Jing Zhao. She may be majoring in fashion design, but that doesn't mean she underestimates the significance of textile design. So much so, that she's taking textile design classes in conjunction with her fashion design ones, which makes her the only student to incorporate fabric she designed herself into her senior thesis collection.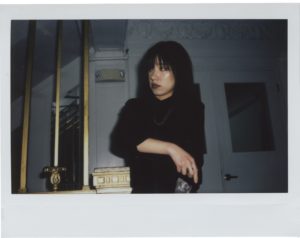 As a key inspiration image, Zhao had filled an IV bag with ground coffee beans. According to her, it symbolizes society's addiction to coffee, an illustrative demonstration of people's dependence on it.
Many of the prints she designed for the collection resemble the pattern of spilled coffee. Zhao wanted to draw attention to the fact that some people drink so much coffee that their hands begin to shake, causing them to spill their drink. This loss of control reinforces the concept of addiction. The shapes of coffee bags inspired the silhouettes of the collection. When pieced together, the result is a multi-layered, deconstructed shape. According to Zhao, the deconstructed look of her collection is meant to resemble the appearances of disheveled coffee addicts.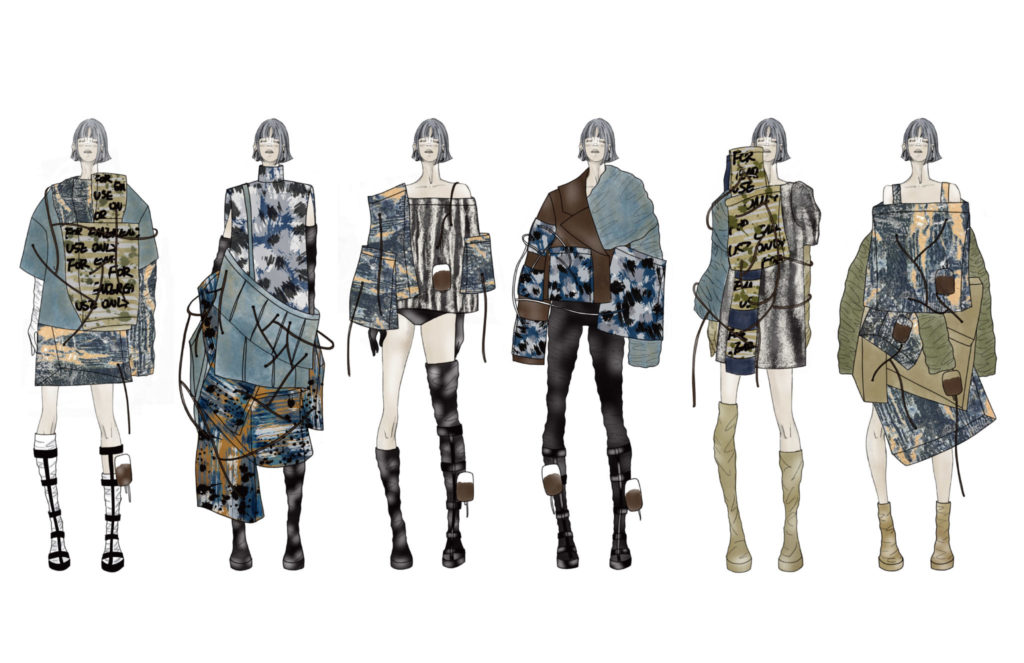 The coffee, of course, is a symptom; Jing is criticizing the fast-paced nature of society and how people rely on caffeine to keep up with it, too scared to just be themselves. "You can't show your real mood," she said. "For example, as a designer, you have to show people you are really passionate about fashion, but actually sometimes you're tired! You can have a lack of inspiration, a lack of ideas, but you can't show it."
Follow Jing Zhao on Instagram: @zoezhao__
Words by Adriana Georgiades, MA Fashion Journalism