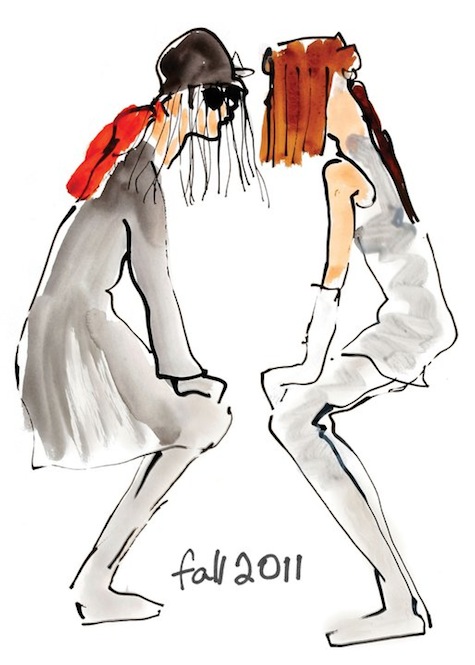 What better way to celebrate the new semester than with our Mercedes-Benz Fashion Week invitation (by Gladys Perint Palmer, of course) for the Fall 2011 collections (which has been on our Facebook and Twitter pages for a while now).
Nonetheless, mark your calendar for our show! We will be showing at Lincoln Center in New York at 8 p.m. EST/5 p.m. PST on Friday, February 11. Stay tuned for profiles of the designers and further coverage of our show.
Until then, enjoy your first day of the Spring semester!