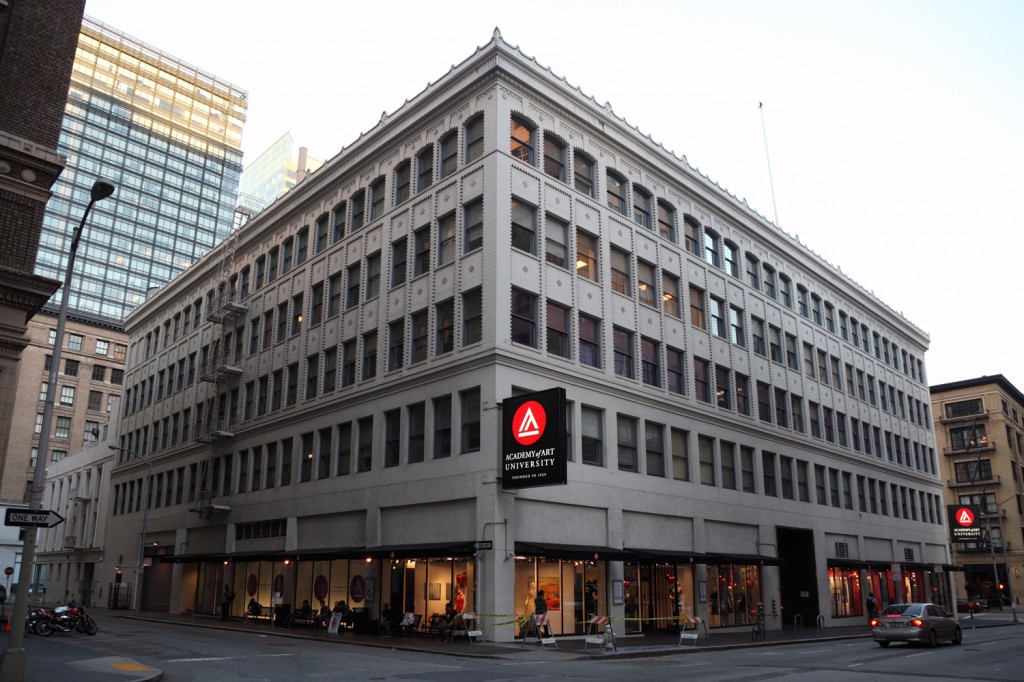 The Academy of Art University building at 79 New Montgomery Street.
Dear New Students,
Welcome to the School of Fashion – we are so happy to have you with us! We know that all of the orientation information can be a lot to take in, so we've created a shortened version for you. Since you're reading this, you've obviously found Fashion School Daily – the School of Fashion's blog where we keep you updated on all of the events happening within the school (as well as fun stuff in San Francisco), post jobs and internships, keep you updated on industry news, alumni updates and feature your amazing work!
You can visit us on Facebook , Twitter, Pinterest, and Instagram too!
You also met your Orientation Leader – who is here to help with any questions or concerns you might have. Her contact info is below:
Morgan Barnes – Fashion Merchandising – aauorientationleader7@gmail.com
And if you're ever looking for a little inspiration, be sure to check out Executive Director Gladys Perint Palmer's Tumblr, where she posts illustrations daily.
Good luck on your first days of school!